Little Icons, North India's Biggest Kids Fashion Show, announced their upcoming; 2 new prestigious projects—
Style Icons— India's Biggest Modelling & Casting Agency &
Glamour— India's only Red-Carpet Designer Label for Kids & Moms.
Both these projects are aimed at providing a professional platform to North Indian kids & teen models to showcase their talent.
"Most professional assignments are bagged by models and actors in Mumbai. So we have created this twin platform (Style Icons & Glamour) to promote North Indian models & actors nationally," said Anandita Gupta, Founder at Little Icons.
Style Icons will function as an agency that will be auditioning kids, teenagers and even young men & women and getting them professional work in Print Shoots, Magazines, Websites, Runway, Television & Films. "Little Icons Kids have featured in Print & Telly Ads & Brands like Mother Dairy, Surf Excel, Crax, Pitanjali, 612 League & Nauti Nati, besides TV Shows (Savdhaan India) & movies like Dangal, Hindi Medium & Partitian 1947," said Anandita, who is in touch with Yashraj Productions, besides Sony TV, Life OK and Star Plus Channel for Kids Casting through her endeavour Style Icons.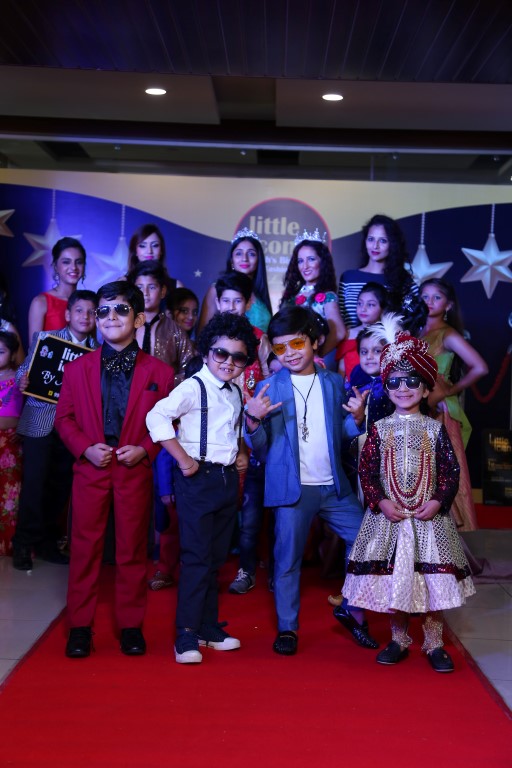 At the same time, North Indian kids & moms will get an opportunity to do print shoots for Glamour by Little Icons—India's only Red-Carpet Designer wear brand for Kids & Moms.
Around 50 adorable kids (from Chandigarh Tricity, Ludhiana, Delhi & Gwalior)   walked the ramp at the Media Preview of Style Icons & Glamour at Chandigarh Press Club.
Kids walked the ramp in designer wear outfits of Brand Glamour in the presence of Grand Finale Panellist Judges—SuperModel & the Face of Taj Hotels Bahaar Chawla, Ex Ms Chandigarh Sam Rattan, the Glamorous Mrs India title holder Shweta Singh, Mrs India Splendid Star Palvi Sodhi.
Little Icons winners & celebrity kids like Vaidehi Nair, Raghav Kala, Siddhi Suri & Hiten Aul (starring in Bollywood Movies & TV Ads) were the Celeb Showstoppers of this event.
Little Icons has successfully staged 34 glittering Fashion Events, Spectacular Shows & Auditions, with 10,000 plus kids & Celebs like Femina Ms India Trainer Alisia Raut, Gladrags Ms India Ms Karuna Singh & Star Plus Celebrity Designer Nidhi Sardana.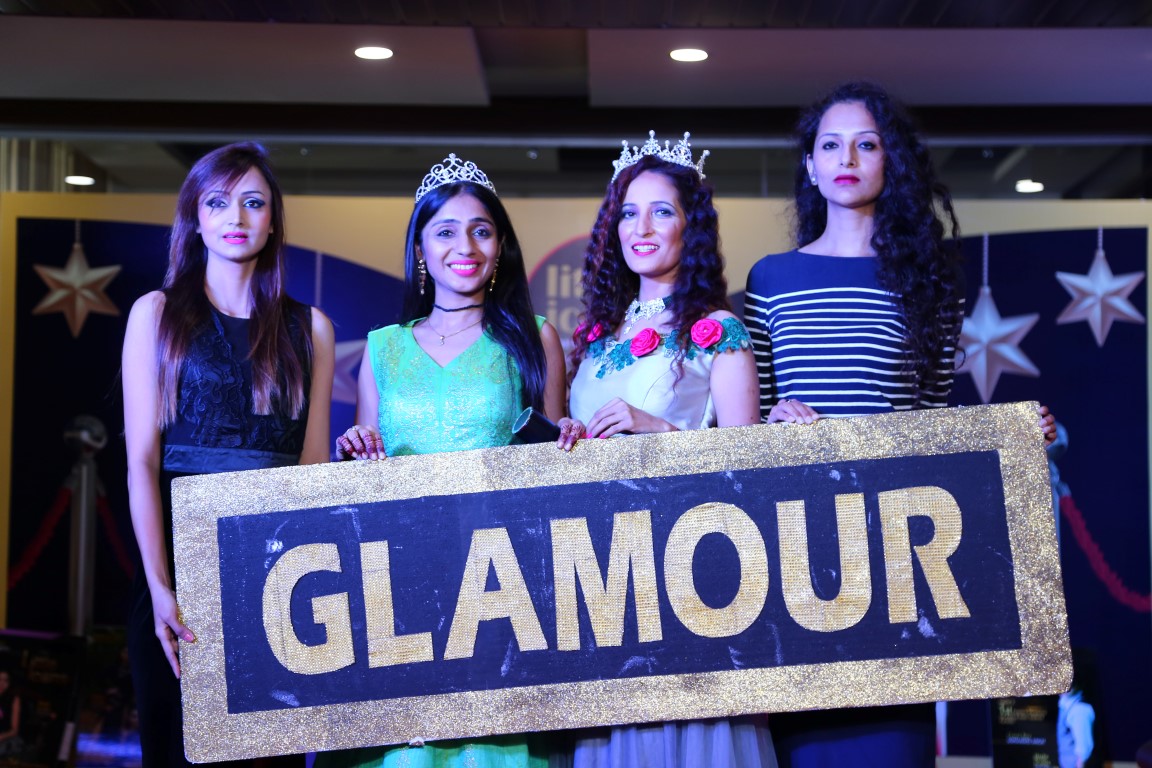 Little Icons Shows will be conducted in different North Indian Cities & the best kids will be featured as models in Print Shoots, Ads, Television & Films through various tie-ups between Style Icons & production houses.
Little Icons upcoming Grand Fashion Show will be held at Hotel Altius on 5th November at Chandigarh.
For Details: Pls call 9915087722
https://www.facebook.com/anandita.gupta.39
https://www.facebook.com/littleiconssupermodelhunt
Celebrity Kids Profiles
Celeb Kids— Little Icons Kids who are now celebrities; working in Bollywood Films, Television & Ads & walked the ramp at Little Icons Press Conference/Media Preview on Tuesday, 10th October
8-year-old Vritee Manchanda doing Print Shoots for Big Brands like Beti Bachao Beti Padhao / Padhega India To Badhega India / Delhi Tourism / Chandigarh Tourism / Mother Dairy / Surf Excel / Pitanjali / Boost / Shree Rathnam Restaurants
12-year-old Vaidehi Nair has done Print Shoots for Flipcart, Amazon, Snapdeal, and endorsed brands like 612 League, Crax & Peppermint, besides acting in a movie–Partician 1947- by Gurinder Chadda! She has also done another movie called SP Chauhan starring Jimmy Shergil,Yuvika Chaudhary.Presently, she is playing the lead role of Arushi for a series on Arushi Murder case, for  HBO channel, directed by Deepak Chaturvedi.
9-year-old Raghav Kala has done ramp shows and movie with irfhan khan(hindi medium movie name)and work with savdhan india and recently done a Bollywood movie with great actor manoj bakshi and Tom Alter (unrealised) and done short movie aawaz (lead role )
The Winner of Ms Little Icons, Season 6, 10-year-old Little Icons Showstopper Siddhi Suri from Gwalior, is the winner of several pageants in Gwalior, Jhansi & Delhi & is playing main lead role in Bollywood Movie * Sath Sath Hain** with Mukesh Khanaa (Shaktimaan) and Avtar Gil.
Vihaan Chaudhary from The Gurukul, Panchkula has walked the ramp for more than 45 shows & has been featured on the hoardings of brands like Nauti Nati, Arun IceCreams and Styling Chic Saloons. Just 5-years-old, Vihaan has worked in 5 Punjabi Albums by Gavy Boparai and Preet Harpal already! No wonder this little lad draws inspiration from his dapper daddy Eash Chaudhary, who is Ex-Mr Chandigarh.
Little Icons Brand Ambassador Aryan Randhawa on the ramp. Already featured in Surf Excel, Maaza, Flipcart  & Dabur Real Juice Television Ads with Sonali Bendre, Aryan has been featured in a Mahesh Bhatt Movie & an upcoming movie Sorry Beta, besides Punjabi songs by Kulwinder Billa.
Aryan Randhawa is already a star & the Brand Ambassador of Little Icons, Season 6.
Winners of Mr Glamour Title in Little Icons Season 5, adorable Rampstar Ayaan Handa is our most popular contestant on social media. While Ayaan has been shortlisted for a film by country's top production house, and modelled for Amazon, Nauti Nati, Holy Brats & Sutra, and has even bagged a shoot with actress Sushmita Sen!