NewZNew (Chandigarh) : In an attempt to raise fund for the Institute for the Blind in Sector 26, Chandigarh Chapter of the NGO Round Table India will organise a unique car rally-'Blind Man Rally' (BMR) – on February 14 from 9 am onwards. The rally this time is being held on Valentine's Day to send out a message that one can spread love around by making this day special for the visually impaired.
This will be the fourth edition of the rally, which is a unique initiative wherein the visually impaired actually become part of the rally by navigating the rally drivers on basis on a braille route map.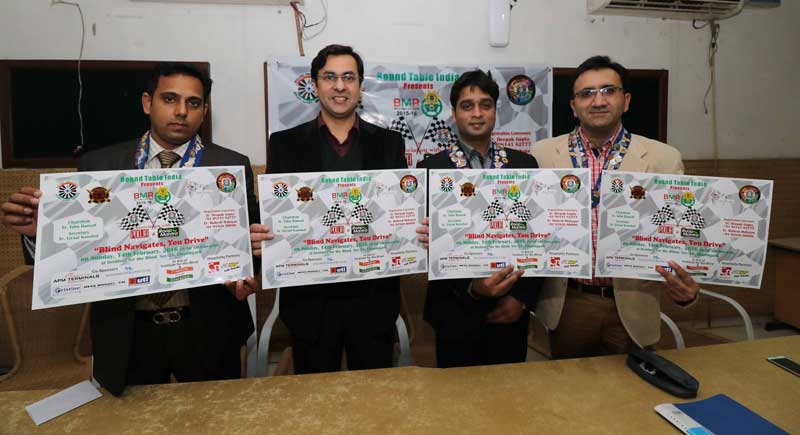 While addressing media persons here today, Ishu Bansal, Chairman, Chandigarh Round Table (CRT) said, "Following instructions from 100 visually impaired navigators, sighted people will drive cars in the BMR to be flagged off from the Institute of Blind, Sector 26 and after moving around the city, would end up at the Institute itself. The registration fee of the participant is Rs 1,500 and the proceeds from the event will go to the Institute and the CRT Trust, which would use it for its 'Freedom through Education' project that involves construction of schools for underprivileged.
Bansal added, the driver is unaware of the route and totally dependent on the directions given by the visually impaired student on the basis of the Braille route map. In addition, the drivers are given instructions to maintain a particular speed for specific distances.
BMR Convener, Atul Luther, said, There would be surprise checkpoints and the drivers would be given penalty points if they are found to be over speeding or under speeding in relation to the instructions given. To ensure safety average speed of the cars is maintained around 30 kmph to 40 kmph. Three participants having the least penalty points would be adjudged as winners and cash prizes would be given to them and their navigators. Participation Certificates would be given to all participants.
BMR Co-Convener, Capt. Viraat said, "It is a fun rally for a cause and people, including women participate in the rally with enthusiasm. We conduct this rally in 20 tabling centres in different metros across the country. The idea of this rally is to make the visually impaired students experience the excitement of a car rally and exhibit their skills and vision beyond the limitation of sight."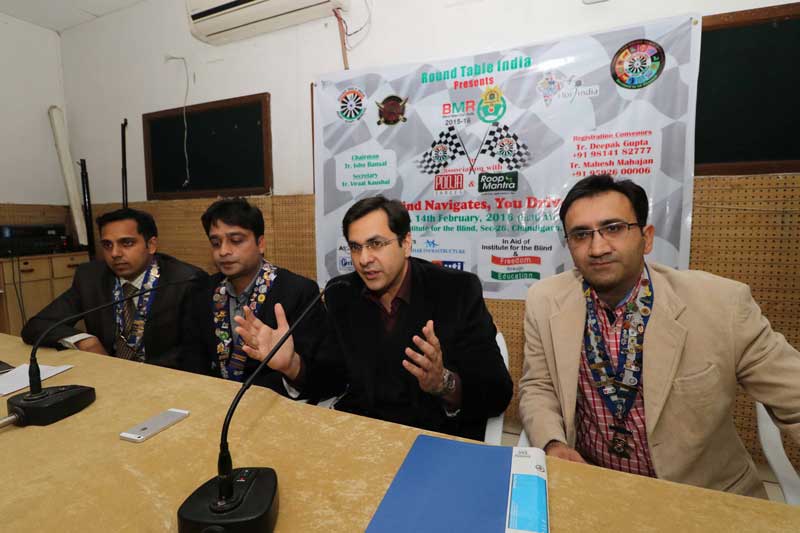 The Institute of Blind, under the aegis of Major General (retd) Rajendra Nath is providing all possible support for this noble cause. Besides the "Road Map" being in Braille and to be navigated by a Blind Navigator, the event otherwise would be like a normal TSD (Time Speed Distance). Others present on the occasion were Project Conveners Rishab Gupta, Akash Kaura, and Lalit Dhingra.