NewZNew (Chandigarh) : Canada based NGO 'Drishti Punjab' awarded 23 prospective students from Punjab with Rs. 50,000 each. To honor these students, environmentalist Sant Balbir Singh Seechewal, Aam Aadmi Party leader C.D. Singh Kamboj and Assistant Media Advisor, Punjab Govt. Vineet Joshi specially made a presence at Chandigarh Press Club, Sector-27.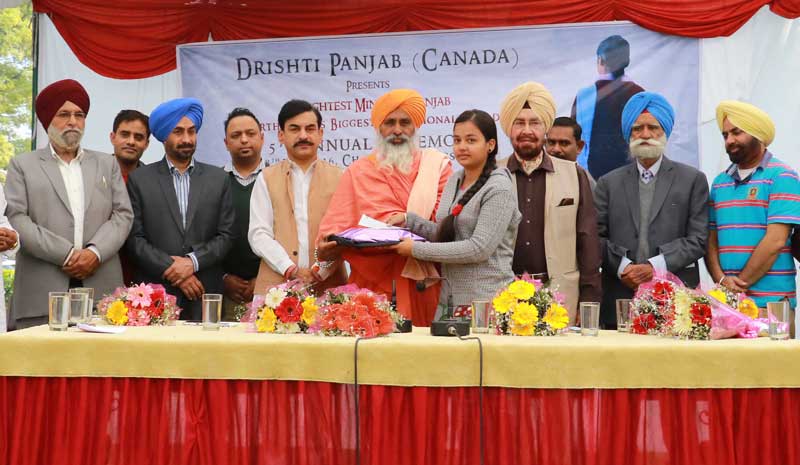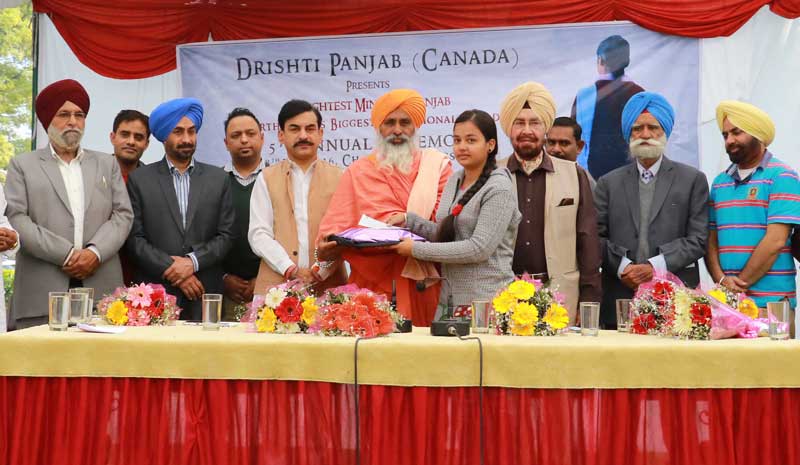 Drishti Punjab is headed bu NRI advocate Harminder Dhillon and every year it honors students from government schools of Punjab who enter the merit list of Class 10. Program started with guests' welcome by Khushal Lali, Head, Indian Chapter, Drishti Punjab. He told that this is the fifth annual award program and our aim is to promote education in Punjab.
In his address, Sant Seechewal said there is no shortage of talent in the country but due to economic weakness, thousands of children could not progress. Drishti Punjab has certainly given a new vision to the society.
AAP leader Kamboj addressed honored children, teachers and parents and said that the educational setup of state is going through a bad phase. This calls for a need for investment in this sector by the government.
Vineet Joshi congratulated all the children and advised all that to eradicate social menaces, government, society and families should make a joint effort.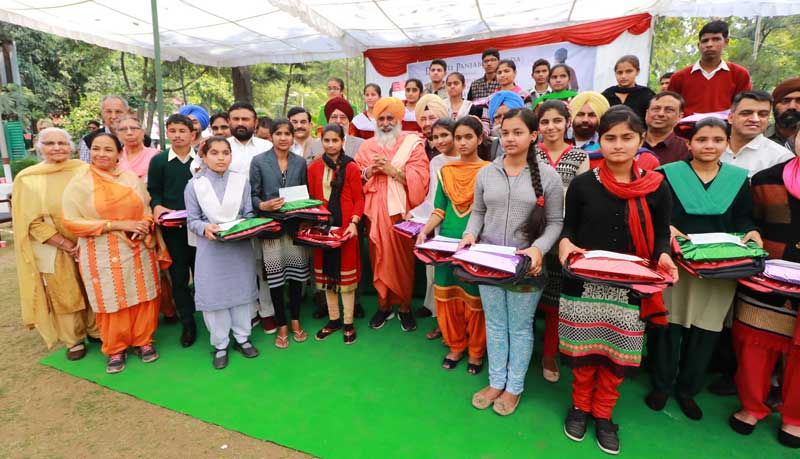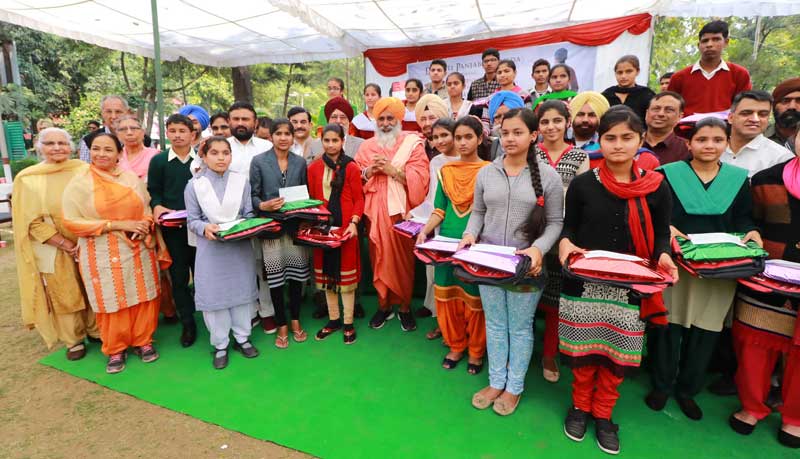 Director of Go Global Organization Rupinder Singh offered a three-month English speaking and personality development course for free to these students. Rishabh Health Care chief R.K. Jain also gifted some stuff to these students. On behalf of Chairman of Sri Sai Group of Institutes S.K. Punj, Sri Sai Media's CEO Rakesh Sharma announced that free education will be given to the winners of Drishti Punjab Award if they take admission in any of Sri Sai Group's institutes. Canadian NRI Joginder Singh Grewal, Dr. Balwinder Singh, journalist and poet Deepak Sharma and Kanwaljit Singh Dhindhsa (Lehargaga) also put their words forward in this program. Senior journalist Balbir Jandu, Sarabjit Pandher, AAP Media coordinator Manjit Sidhu, Subhash Sharma Derabassi, Ranbir Singh Dhillon, Nihaal Singh, Harmel Singh Khakh, KP Singh, Sonu Kashyap, Jagatjit Singh and Anuradha Sharma were also present on this occasion.
Students who were honored:
Ramanpreet Kaur from Mansa, Simranpreet Kaur from Mohali, Harpreet Kaur from Jalandhar, Gurpreet Singh from Sri Muktsar Sahib, Neha from Hoshiarpur, Kirandeep Kaur from Mansa, Prabhjot Kaur from Moga, Shivcharan from Ludhiana, Paramraj Sharma from Barnala, Jyoti Devi from Hoshiarpur, Preeti Saini from Moga, Preet Kaur from Hoshiarpur, Asha Rani from Ludhiana, Muskaan from Gurdaspur, Shivani Minhas from Hoshiarpur, Jaspreet Kaur from Sangrur, Jaspreet Singla from Sangrur, Jaspreet Kaur from Barnala and Manindar Kaur from Ropar.