NewZNew (Mumbai) : 2nd & 3rd Day Box Office Collection: Bollywood Diaries vs. Love Shagun vs. Rhythm :- Well, if we talk about the release of this Friday then we can say that there's lots of released but none of them of big release and that's the reason why people got divided among these movies and watching what they want also the screens divided because of those release and that's a negative point for all of these movie.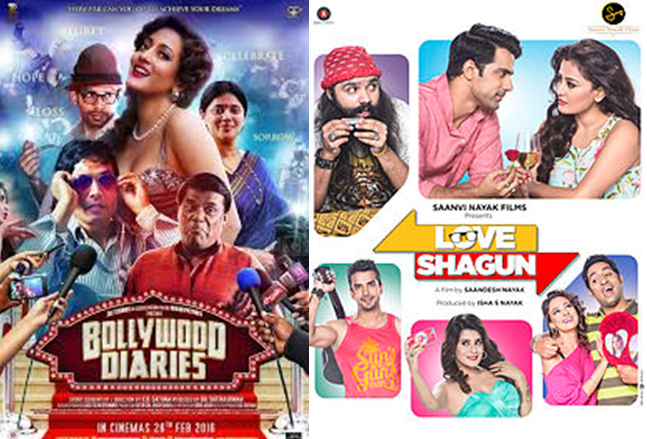 Bollywood Diaries Box Office Collection
Bollywood Diaries movie is quite famous this week because of the story this movie had the movie is based on three aspiring actors from 3 cities who are ambitious to be a Bollywood star.
Out of three one is a middle aged government employee, a guy who works in a call center and a prostitute. All three wants to become actor and their success story become the fairy tale of the movie.
Movie doing good business if we compare his result with other released of this week but I think somewhere this movie has to make more money for the makers in upcoming days.
Bollywood Diaries collected 0.59 Crore in the second day of release and still going good more than other movies.
Love Shagun Box Office Collection
Love Shagun movie is not that big budget movie like others and having a good and simple story plot.
JD a young man who is in an important stage of life called married he wanted to do marry like other do when they came up in this stage of life also he is facing lot of problems like one of a persistent pressure of marriage from his mother and second of the astrological predictions surrounding them. This movie opened with Rs. 0.50 Crore in the first day of release.
Rhythm Box Office Collection
Movie is based on a simple love story between Avantika and Rohan. Avantika is a cute girl of her college everybody like her not just because she is cute but just because her friend group and she is the part of an inter college music and dance festival and she is quite popular among college students.
Then suddenly hero I mean Rohan came up in the college for his study and he fall in love with Avantika so madly he want to confess his feelings about his love to Avantika but because of the failure of past relationship
Avantika created a wall around herself and not let the enter anybody on this wall also she don't want to face that disappointment again and that's why it become hard for Rohan to confess his feeling about Avantika. And this movie earned only 0.40 Crore in the day of release.