NewZNew (Mumbai) : 4th Day Kya Kool Hai Hum 3 Box Office Collection First Weekend Total Report :- The Bollywood film "Kyaa Kool Hai Hum 3" failed to have a huge growth on Sunday. The sex comedy only managed to earn total amount of around Rs 6.50 crore, and on its weekend the film made total collections of Rs 21 crores.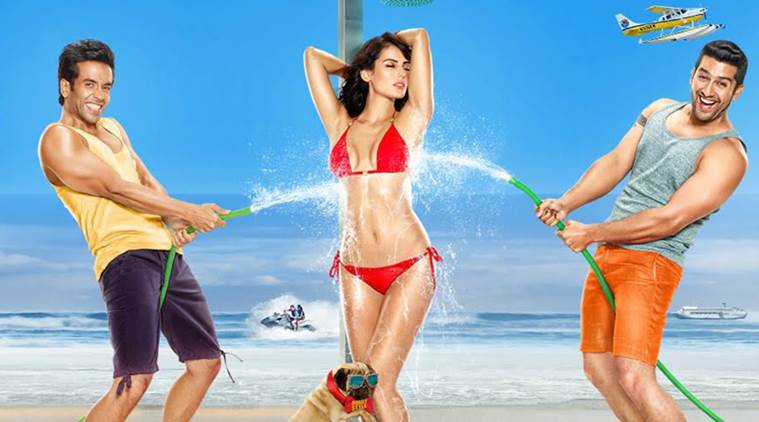 As per star-cast of the movie, the collection made by "Kya Kool Hain Hum 3" is the decent collections. No doubt opening day of the movie was good and the film is managed to mention itself as a biggest movie of Mandana Karimi's career. The film is mainly doing well in the mass centers on the single screen on the states like Rajasthan, Central India and the Central Province.
Kya Kool Hai Hum 3 Box Office Collection
"Kya Kool Hain Hum 3" mostly received negative points from the critic followed by mixed. Fans are also giving cool response to the movie. But fans are going for the movie.
But with the Thanda response it is expecting that film will not survive for the long time. Probably it would have been crashed on Monday, reports are saying so. But still "Kya Kool Hain Hum 3" yet to managed collecting some amount on 26th January due to the Republic holiday.
As per report it is saying that the movie "Kya Kool Hain Hum 3" will be recovering the budgeted and the production cost with its moderate performances at the box office and with the satellite recovered.
"Kya Kool Hain Hum 3": 1st Day Box Office Collections: Rs. 8.10 crore
"Kya Kool Hain Hum 3": 2nd Day Box Office Collections: 5.50 crore
"Kya Kool Hain Hum 3": 3rd Day Box Office Collections: 6.50 crore
Till now the film "KKHH3" made total collections of Rs.20.10 crore in its first weekend
"Kya Kool Hain Hum 3": The box office collections still didn't come expected to collects Rs. 4 crore