5 Best Indian Percussion Instruments For Kids: 'Music education can help spark a child's imagination or ignite a lifetime of passion! When you provide a child with new worlds to explore and challenges to tackle, the possibilities are endless. Music education should not be a privilege for a lucky few, it should be a part of every child's world of possibility'- Hilary Clinton.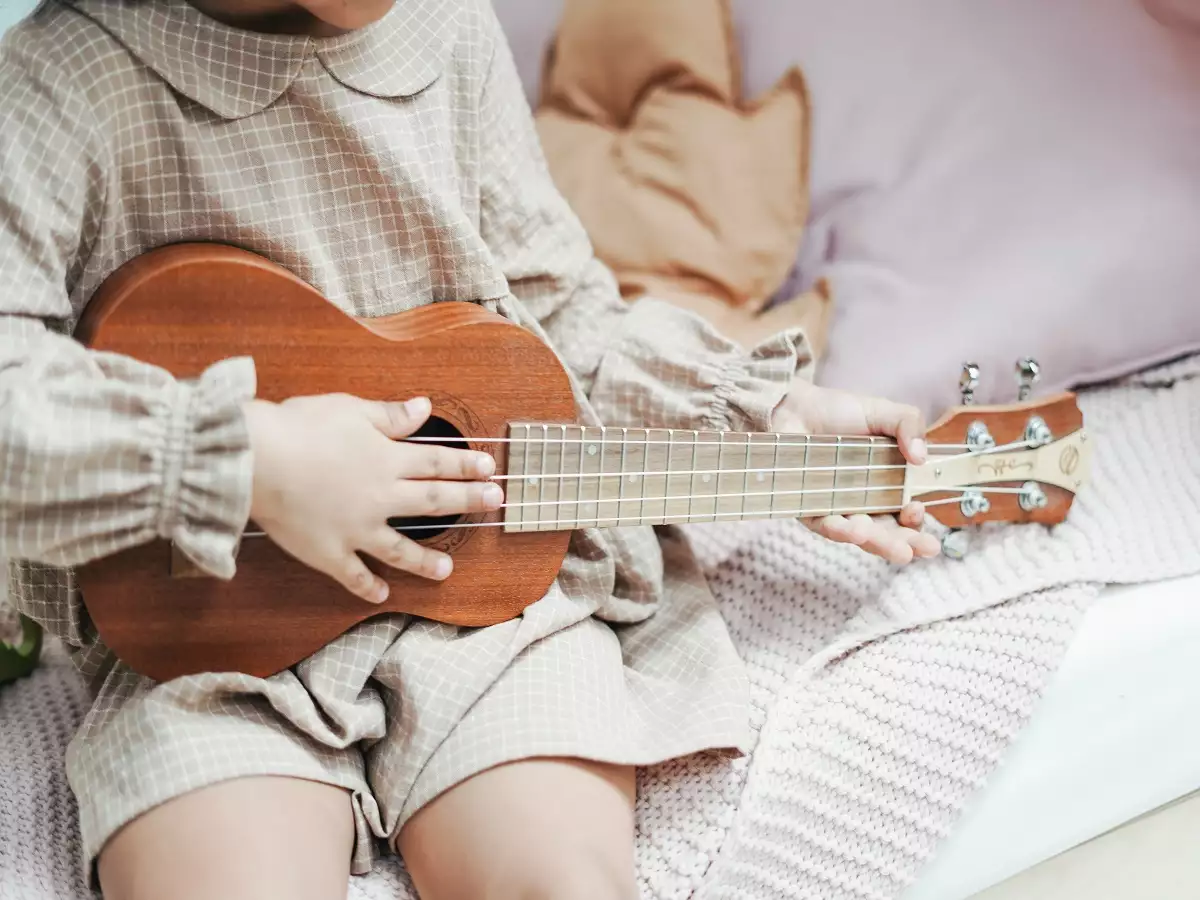 Learning music- vocal or instrumental; instills several values in those young curious minds! Dedication, discipline, sincerity, and gratitude are some of the essential ones. Indian Percussion instruments have been the centerpieces of both Hindustani and Carnatic classical music. Introducing them to our kids is one way to carry the rich musical legacy through percussion instruments. Apart from this, learning to play percussion instruments has a whole set of benefits.
Come and explore India's most popular percussion instruments that kids can learn to play under the guidance of an experienced maestro. There are a few online Carnatic music classes available with the help of which your kids can foster their skills.
Tabla
The North Indian percussion instrument, Tabla, has achieved international acclaim owing to maestros like Zakir Hussein, Anindo Chatterjee, Bickram Ghosh, and many more! The drum set has two drums, the Dayan and the Bayan. Now, with an inexplicable tonal beauty, Tabla tends to create rhythmic magic as a solo instrument and accompanying instrument. The instrument guide the vocal and the instrumental sections of any Indian classical setup. Interestingly this instrument synonymous with Indian classical music does not has its roots in the Indian subcontinent. But, Tabla music has blended into the musicality of India.
Learning Tabla for Kids has become highly popular nowadays, owing to a load of benefits of playing this traditional instrument. Introducing these percussion instruments in kids enhances brain-hand coordination, improves memory, and aids in cognitive function. Moreover, learning Tabla helps students to understand Indian classical music.
Mridangam
Children are like clay and can be molded to their best possible versions. Introducing your kids to Mridangam is one of the best ways to develop musical skills in them. An accompaniment instrument in the Carnatic music orchestra, Mridangam has been mentioned as the legends in the Indian mythology. It is the instrument of the Indian deity, Lord Ganesha. It is believed that the Tabla was created by splitting a Tabla into half!
The rhythm system found its place in Indian classical music only after the development of the Mridangam. The arrangement of membranes of different sizes on both ends lends the instrument its distinctive tones. Interestingly, C.V Raman, the Nobel laureate Physicist, contributed to the mathematics of the distinct harmonics of this instrument.
Mridangam is very well suitable for kids aged between five and six. By this age, the hand muscles of the kids become strong enough to hit the membranophone with the required intensity! Like the Tabla, this instrument offers multiple benefits to learners of all ages. Significantly growing children develop values and skills! Playing Mridangam enhances creativity, improves Mathematical skills, and keeps kids away from negativity.
Ghatam
An integral part of folk music of different states, the Ghatam is a well-known percussion instrument with beautiful tonal quality. Known by different names across India, this instrument is a water pitcher. Ghatam, though, is carefully designed, keeping in mind the musical requirement. The thickness, the quality of mud, and the structure of the pot dramatically impact the sounds created by this musical instrument.
Kids usually have an innate tendency to strike surfaces and create sound. Introducing them to Ghatam is one way to make the best use of this tendency and create a sense of musicality in them. Learning Ghatam may inculcate in children a love for classical music, besides enhancing creativity, mathematical abilities, and cognitive function. The instrument is affordable and portable.
Kanjira
Popular as a temple instrument, the Kanjira stepped out of the temple walls owing to its powerful and earthly music. Credit goes to Hari Shankar Ji and, more recently, Selvaganesh Ji. The membrane of a Kanjira was earlier made of lizard skin that gave the instrument its distinct sound. But after the ban on lizard skin, the natural Kanjira used goat's skin for the membrane.
This instrument is unique because it does not have a particular pitch. Its tuning process requires sprinkling water on the membrane of the instrument. Kanjira can be introduced to kids as the instrument is lightweight and portable. Although the Kanjira has a complicated tuning process, children can enjoy playing the Kanjira under the guidance of a trained maestro. Playing the Kanjira will help kids to become calculative, creative, patient, and intellectual beings with a strong understanding of classical music.
Dholki
The Maharashtrian folk percussion instrument has been an integral part of street plays. The barrel-shaped instrument got its status elevated because of its sound. And now, musicians pursue it even as a solo instrument. Both the drumheads of the instrument, are made of different material- one of goat skin for sharp notes and the other of buffalo for deeper notes.
Dholki has a cotton rope arrangement for the tuning process. The instrument finds its place in various music repertoires like the Lavani, Bhangra, Qirtan, and Qawwali. Like every percussion musical instrument mentioned above, Dholki is perfect for enhancing creativity in kids, improving memory, and one of the best ways to engage in a positive activity.
Music is the Language of the Soul!
Introducing kids to musical instruments helps them understand the significance of music at an early age. Research says, every child should learn to play at least one musical instrument. They become mature, understand discipline, dedication & patience, and moreover, they optimise their time, learning a positive art. This reduces the chances of kids getting spoiled in bad company or sitting lousy in front of screens.
An interest in music and guidance under an experienced maestro is what that is required to reap the endless benefits of learning to play a musical instrument. Are you too ready to introduce your children to the different types of musical instruments? Well, then do not give it a second thought! Internet has allowed music enthusiasts to choose percussion instruments and experienced teachers online from the comfort of their homes!