NewZNew (Chandigarh) : A website amazedeal.in was unveiled at a press meet at Chandigarh, by a team of 5 young dynamic entrepreneurs from a start up — Life Imaginers, that has its corporate office at Zirakpur. What makes the web site different is that it has been created keeping in mind the tricity milieu — the makers of the concept web portal, have created a Unique Selling Proposition (USP) that has Chandigarh, Panchkula & Mohali written all over it. The  USP is  that paying a very nominal coupon cost, opens up a world of freebies & rock bottom prices for lifestyle products & services, for prospective shoppers.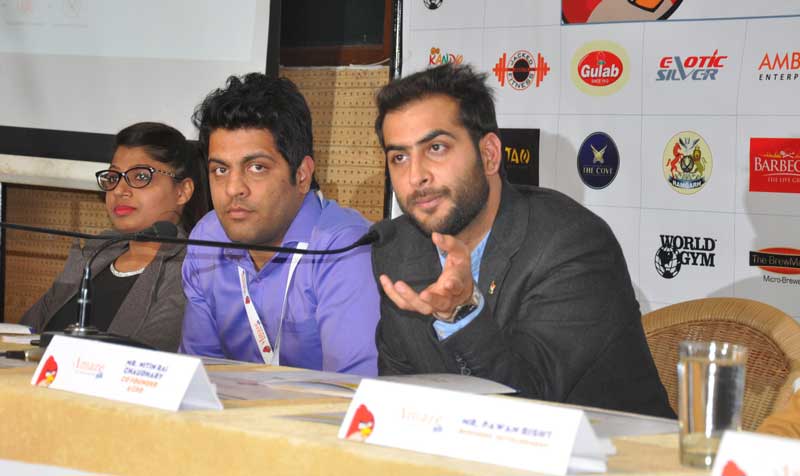 "We have collaborated with select food outlets, salon & spa service providers, boutiques, gyms, jewellery stores, hotels, fitness centres, travel services, education providers etc at more than 250 purchase & service points in tri-city, for a minimum onetime cost which once paid helps the customer get a 'steal' on prices." Said Aman Ahuja, Founder, Life Imaginers.
Have you heard of free shopping? This has been made a reality at amazedeal.in. Simply register with the site & while buying your first deal you enjoy zero payment to online market by applying a coupon code. "Keeping in mind the Valentine's fervour, a couple can warm up to each other over Coffee at an upmarket chain– the cost to couple cuts down from Rs 500 to just Rs 14." Said Candy, Creative Head about amazedeal.in's Valentines offer.
One can get a body spa worth Rs 4500 in just Rs 1045, a hot oil body massage with steam shower worth Rs 2599 for Rs 1275 , women get 3 months membership of a top end fitness centre at half the card rate & more. Even foodies can a have a field day.  There is unlimited beer for  women at just Rs 15, a three course Non Veg Chinese meal for two costs half the card price, a four course meal for 2 at a heritage hotel one third the card rate and much more. "Armed with our coupon the prospective buyers can go to a retail shop & see for themselves the product or services they desire. This not just augments the credibility of the online industry but also aids in improving the offline business of the retailer." Said Nitin Rai Chaudhary, Co Founder & CEO, Life Imaginers.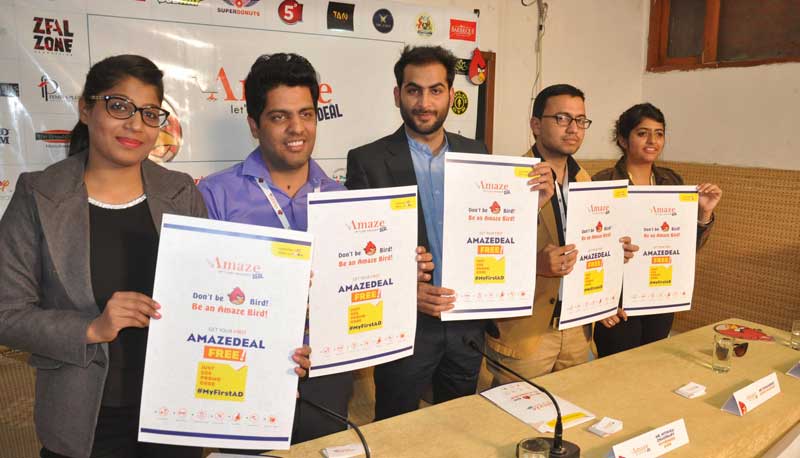 "AmazeDeal.in has added some aspects that were unheard areas in the online space. Now one can get great buys on tuitions, training, dance lessons, and other areas of interest."Said Gauri Shukla, Head, Public Relations. The start up also revealed its expansion plans at the press meet. "After establishing a footprint in tricity the company plans to expand into Ludhiana, Amritsar and Jalandhar by June this year.  By October this year, AmazeDeal will make its presence felt in the National Capital Region namely Delhi, Gurgaon and Noida. We plan to take Lucknow, Kanpur and Jaipur by storm by January next year." Said Pawan Bisht, Head, Business Development.
It is noteworthy that under Life Imaginers about two years ago, Amaze Card came into being and made a tremendous market impact. After its success now its time for the AmazeDeal phenomena.