NewZNew (Chandigarh) : The annual function of Maharishi Dayanand Public School Daria, Chandigarh was held at Kalagram. It was inaugurated by eminent spirituo- cultural luminary Sri V.P.S. Rao. The celebration started with jyoti prajvalan and chanting of Gaytri Vedic mahamantra 'Gaytri'.
Chancellor of  Desh Bhagat University, Dr. Zora Singh was the Chief Guest. The Secretary of D.A.V. College Managing Committee New Delhi, Ravinder Talwar presided over it.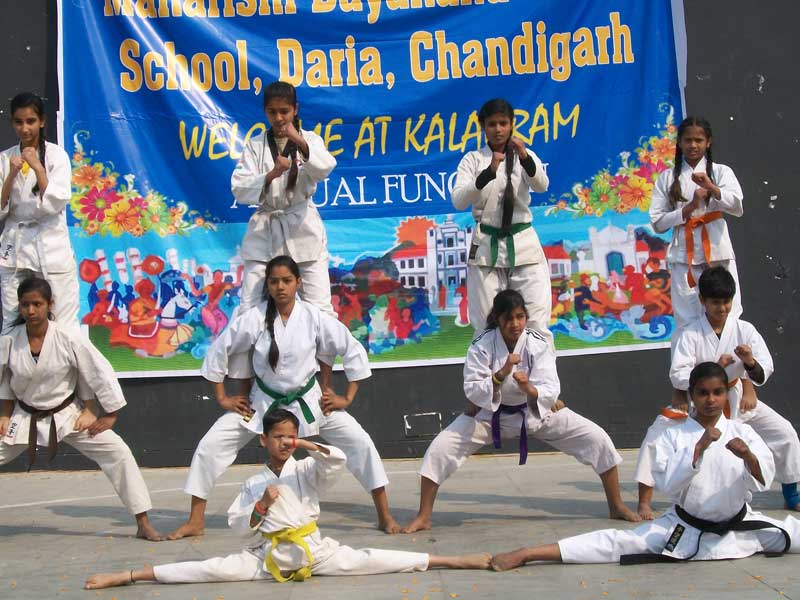 Sri Rao While inaugurating the function by igniting the 'Gyanjyoti' deliberated upon the importance of 'Jyoti' the symbol of the light of knowledge. He wished the school and students success for development of their own selves and as well as the country.  A joint prayer was held for the welfare of all.
Dr. Zora Singh inspired the students and lauded the dedicated efforts being put in by the school and its staff in promoting the education in rural area.
Ravinder Talwar appreciated the achievements of the students in various activities while laying stress upon the importance of hard work for the development of the future career.  Vinod Aggarwal also spoke high of the activities of the school and achievements of the students.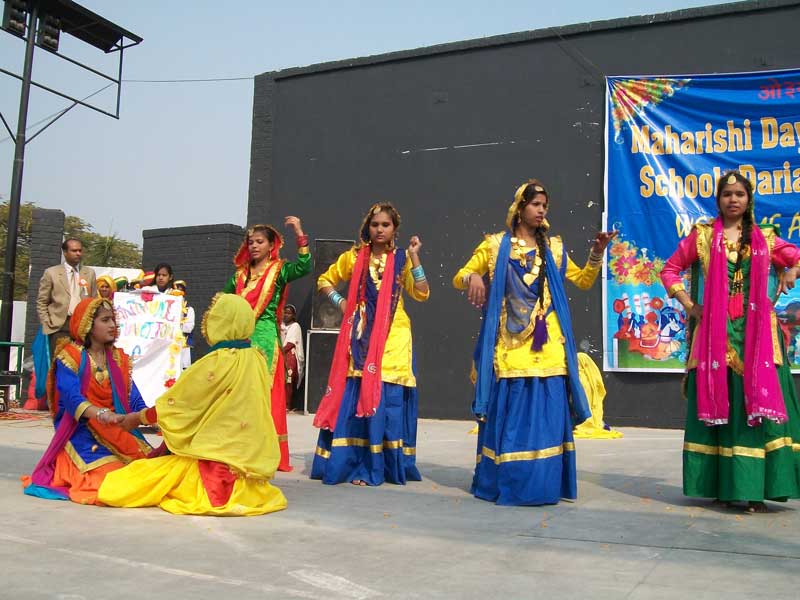 Kids of pre-primary participated in the fancy dress show. They recited rhymes which attracted one and all. The Primary students performed folk dance. The students of middle and higher classes presented Bhangra, Gidda,  Dandiya and Nati.
Principal Vinod Kumar read the annual report highlighting the activities of the school during the year. He also thanked the distinguish guests and all other who attended the programme.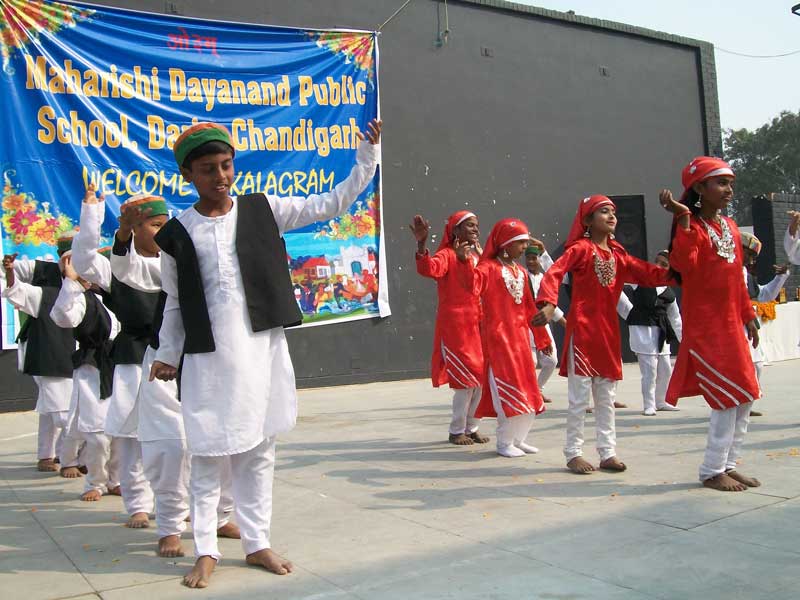 The eminent invitees gave away prizes and merit certificates to the meritorious students.
Dr. Indra Rani Rao, Benu, Manu Rao  Jaspal Singh, Ashok Arya, Amit Kumar, Pardeep Shukla  and other many eminent persons were also present on this occasion.