Leading healthcare company Obsurge has come out with the remedy after years of research
NewZNew (Chandigarh) : When we say the word hangover, it includes headache, nausea, gastric irritation and fatigue. It shouldn't be taken lightly and a self-pertinent problem. To address hangover a well-documented & researched herbal anti-hangover and liver detoxifying remedy 'PartySafe' has been launched in India which has liver protective and liver detoxification properties , apart from reliving hangover symptoms like nausea,acidity,fatigue,headache etc.. It is ideally timed and is a much awaited product, especially to meet the changing lifestyle of youth as well as elderly. Although many anti-hangover and liver detoxifying products are available in countries like USA, Canada & Australia, a product like this is still a very new and unique concept in India.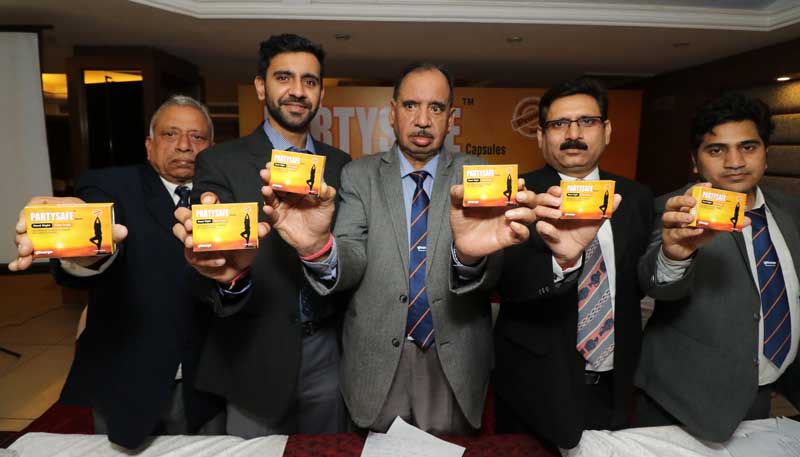 Obsurge, a leading healthcare company has taken a laudable initiative in rendering this much needed service to the society. The company has launched this unique formulation under the brand name: PARTYSAFE. The product is available both at leading retail chains and chemist shops as well as online on www.partysafe.in.
The managing director of the company said, "The USP of the product is that it is a completely herbal formulation unlike the mostly used chemical formulations around the world & . Changing lifestyle and work atmosphere has multi-folded the number of young men and women indulging in alcohol consumption on regular as well as on and off basis. For those, PartySafe is bliss because not only does it help reduce hangover symptoms the next morning but also helps in detoxification of the liver."
The natural ingredients used in PartySafe capsules eliminate acetaldehyde build-up in the liver thereby reducing the chances of hangover symptoms like headache, nausea, gastric irritation and fatigue the morning after.
The MD urged in the end, "PartySafe Herbal Capsules will not prevent intoxication. Please drink responsibly and never drive when you are drunk."