Two-Day Panchkula Art & Literary Fest from Saturday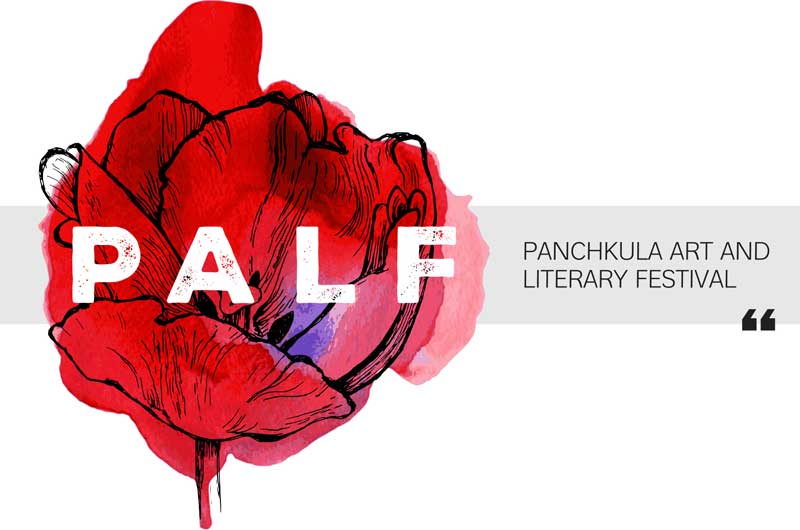 NewZNew (Chandigarh) : Panchkula Literature Festival (PLF) rechristened as Panchkula Art and Literary Festival (PALF) is sure to be an enriching tryst with connoisseurs of art and literature. Rumour Books India in collaboration with Satluj Public School, Sectors 2 & 4, Panchkula is hosting the two-day fest in its new avatar on February 6 and 7 to be held at the Hotel Holiday Inn in Sector 3, Panchkula.
Reekrit Serai, Founding Director of PALF and MD of Rumour Books India, said, "In its third year now, over a 100 panellists of repute have attended till date, including bureaucrats, politicians, bestselling authors, actors, artistes and entrepreneurs. This year an added attraction would be the Panchkula Biz Lit Fest, comprising panel discussions involving prominent businesspeople of the region and from different parts of the country.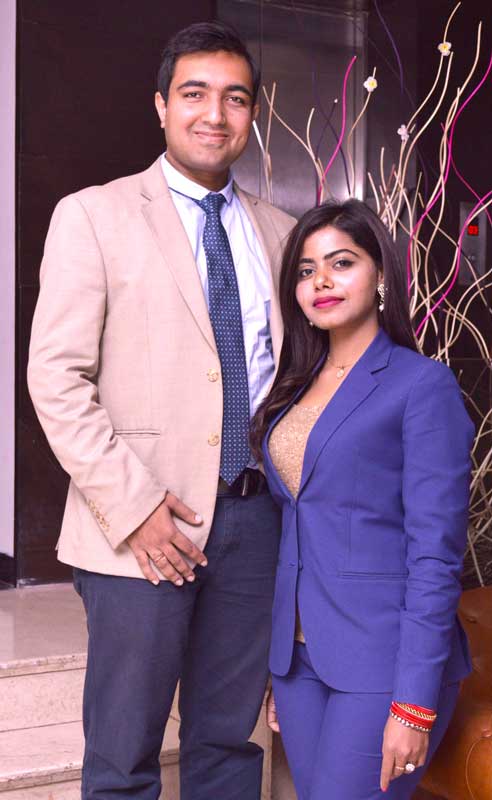 Along with this, we're introducing the Panchkula Art Fest to create an all-encompassing art, literary and business festival. This is what makes PALF unique: the diversity, the vibrancy. More than 40 speakers are participating this year. In the coming years, we plan to push this upto 100 per year. Even though Panchkula is a small city, we feel it has the same magical appeal of the Hay Festival in England, or even Glastonsbury. Maybe it needs a music festival. Our guests are extremely excited to visit!'
Radhika Serai, Founding Director of PALF and CEO, Rumour Books India, said, 'Our major focus this year is one "promoting the artistic habit", and we're confident of doing so. #Connect – Panchkula Childrens' Literary Festival will be a one-of-its kind literary carnival for students: it's being managed by students and the speakers have been invited on popular request. Last year, we had 40 schools on board. This year we expanded our reach with the kind support of CBSE and connected with over 3,000 schools in North west India, making PALF north west India's largest art and literary festivals.'
Aptly titled 'Get Booked!', PALF marks the leap of faith that the region has taken in the world of art, literature and business, they said, adding, it is more of a publishing networking event and we plan to do the same for art too in the coming years.
Diwan Manna a multifaceted, globally renowned personality in the field of Art is the Chief Partron for Panchkula Art Fest.  Another 'first' that is being introduced into this year's lit fest is the Panchkula Biz Lit Fest with the objective to promote reading, imbibing business literature. Supported by  top business institutions of the region, the Panchkula Biz Lit Fest would host renowned Entrepreneurs, Senior Corporate Executives and Industrialists who would speak on their journey of success thus instilling motivation and confidence into the audience.
Krit Serai, Chairman of PLF and Principal of Satluj Public School said, "PALF is a special initiative by not only the organisers, but the city of Panchkula and the region. The school supports the cause of PALF and participates vigorously in order promote the artistic habit in the region.'
While a galaxy of authors and artists are descending for the two day fest, to name a few are Raghu Rai India's ace photographer, Avirook Sen, Author of the book Aarushi on the infamous murder case, Anu Hasan, a noted Tamil actor and niece of versatile actor Kamal Hasan, and Jerry Almeida, who has signed a Rs 12 crore book deal for a series of ten 'Karma Kurry' books with Jaico publishers, which is one of the biggest deals ever signed in the publishing schenerio of our country.
Prominent author Hindol Sengupta will also be a part of the fest. He is the author of six books including Recasting India: How Entrepreneurship is revolutionizing the World's Largest Democracy (Palgrave Macmillan, Fall 2014) which is the only Indian book ever to be shortlisted for the Hayek Prize given by the Manhattan Institute for original writing in economics in memory of the Nobel laureate F A Hayek.
Kishwar Desai, whose novel The Sea of Innocence has been published in India, UK and Australia will be among the speakers at the fest. Her first novel, Witness the Night won the Costa Book Award in 2010 for Best First Novel and has been translated into over 25 languages.
Anisha Motwani, business strategist, professional speaker and author making active contributions to leading corporate and industry boards will be there for launch of her book,Storm the Norm. In recognition of her achievements, she was voted as one of the '50 Most Powerful Women in Indian Business' by Business Today for three consecutive years since 2009.
Another star attraction would be prolific writer, Anand Neelakantan, the author of Ajaya and Asura, who is also a story consultant for STAR TV's upcoming serial SIYA KE RAM. Anand has currently signed up for script writing of a horror film based on mythology with a prominent director in Bollywood.
Radhakrishan Pillai will be another prominent personality at the fest. His first book 'Corporate Chanakya' has been on the "best-seller" list since its launch in 2010 and used as a text book in various Business schools in India and abroad. Another prominent name, R.V. Raman head of KPMG's Consulting Practice and a Partner with A.T. Kearney and Arthur Andersen will also be there. He now teaches business strategy at an IIM, mentors young entrepreneurs, advises select clients and writes.
A childrens' literary fest #Connect will also be a part of the festival, encouraging children to think beyond books. Reena Puri, Executive Editor of Amar Chitra Katha, the comics magazine series on mythology, folklore, classics and history, for children will be a attraction for children attending the fest.
Donate a book for a noble cause is the theme of this activity. This is another activity connected to PALF – wherein drop boxes are placed at over 500 schools and organizations soliciting persons to give away their old books which are then donated to the poor, needy children. This year's #DonateABook was supported by Maruti.
DATE, TIME & VENUE
Being a prominent Art & Literary event of the region, we propose to conduct the events at 3 Venues, as detailed below:
Venue 1: # Connect – Panchkula Childrens' Literary Festival to be conducted at Colosseum & Hippodrome – the auditoriums  of  Satluj Public School, Sector 4 Panchkula – date 06 Feb 2016,  time : 8  am to 2 pm.
Venue 2: PALF (Panchkula Art & Literary Fest), and Biz Lit Fest to be conducted at Holiday Inn Chandigarh Panchkula, City centre Sector 3 Panchkula – Dates: 06 & 07 Feb 2016, Time : 10 am to 7 pm. Panchkula At Fest and Panchkula Biz Lit Fest would also be held at the same venue.
Venue 3: Lawns – Hotel Holiday Inn to host Pow Wow Sessions & interactions with Renowned Authors, Biz Leaders, Artists and other VIPs. Dates: 06 & 07 Feb 2016, Time: 10 am to 7 pm.