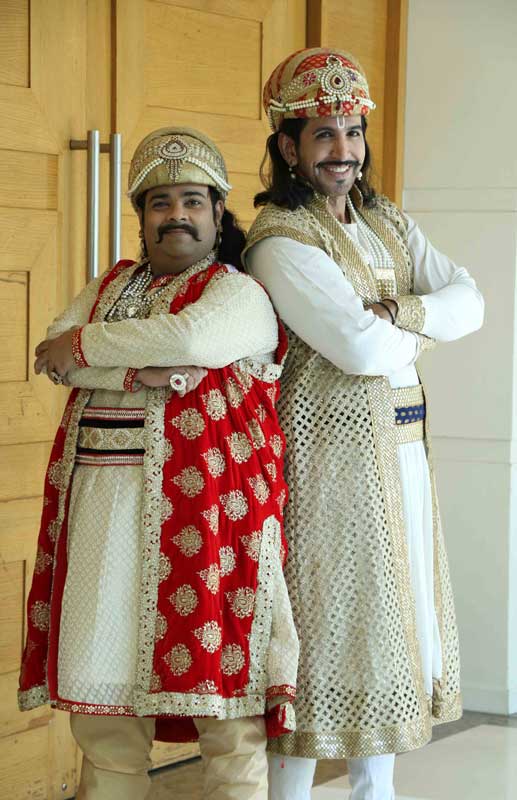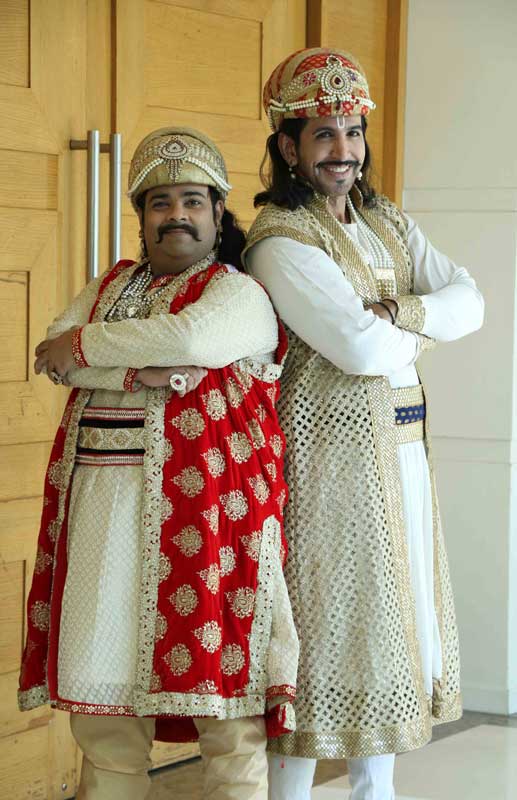 NewZNew (Chandigarh) : BIG MAGIC, the ultimate comedy destination is all set to launch a brand new season of its most popular historical comedy Akbar Birbal. Back on popular demand, the show which is inspired by the childhood folk tales of Akbar and Birbal will see a lot of drama, suspense and thrill with signature spurts of comedy. To launch Naya AkbarBirbal, renowned actorsKiku Sharda and Vishal Kotian were in thecity beautiful- Chandigarh, dressed as Emperor Akbar and Minister Birbal respectively.The show is scheduled to air this February as a primetime weekly on BIG Magic. Triangle Films will continue as producers with flawless storytelling.
BIG Magic is focusing on creating completely fresh and topical content for the show. Akbar Birbal which has always been popular for its unique content and cast like Kiku Sharda, Vishal Kotian, DelnaazIrani and Kishwar Merchant will have another member in the court this season, who is rumored to create havoc and drive her own agenda in the kingdom.
Speaking on this development, Kiku Sharda said, "I am extremely excited to play the character of Akbar once again on BIG Magic's NayaAkbar Birbal. There is no better feeling than knowing that your character is so loved by the audience. The whole cast and crew was like one big family and I am looking forward to re-create the same magic. Playing Akbar has been amongst one of the best roles of my career so far, and I cannot wait for the viewers to become a part of this journey with me again."
On this occasion, Vishal Kotian said, "BIG Magic's Naya Akbar Birbal is all about the folklore of Akbar Birbal tales with a combination of wit and wisdom. Playing Birbal is a great opportunity for me and we are really thankful to our audience for appreciating our efforts and for giving us another opportunity to make them laugh".
On the launch of the new season, a spokesperson from BIG Magic said, "We are extremely happy to bring back one of BIG Magic's most popular shows and the much loved cast of Akbar Birbal. The first season did extremely well and on audience demand we are all geared up for one of our biggest launches of 2016. With the new season and fresh content, we aim to take the comedy quotient several notches higher."
BIG Magic is available across all DTH players such as Tata Sky, Airtel, Videocon, Dish TV, RelianceDigitalTV along with all cable operators as Hathway, DD Free Dish, Incable, Digicable, DEN, 7 Star, ABS, Siticable, Star Broadband and GTPL amongst others.