Award Winning Writers Ramendra Kumar & many more, make Day 1 of Fest an exciting affair
NewZNew (Zirakpur) : The 3rd Edition of Chandigarh Children's Literature Festival (CCLF 2016), being organised by Adab Foundation, kick started today at Dikshant Global School, Savitry Greens, VIP Road, Zirakpur. The festival was inaugurated by David Lelliot, the Deputy British High Commissioner, Chandigarh N K Sharma, Chief Parliamentary Secretary, Punjab Government.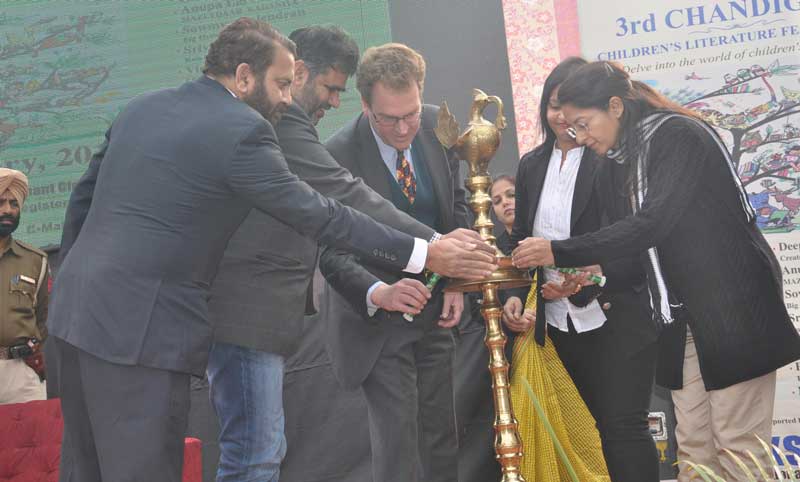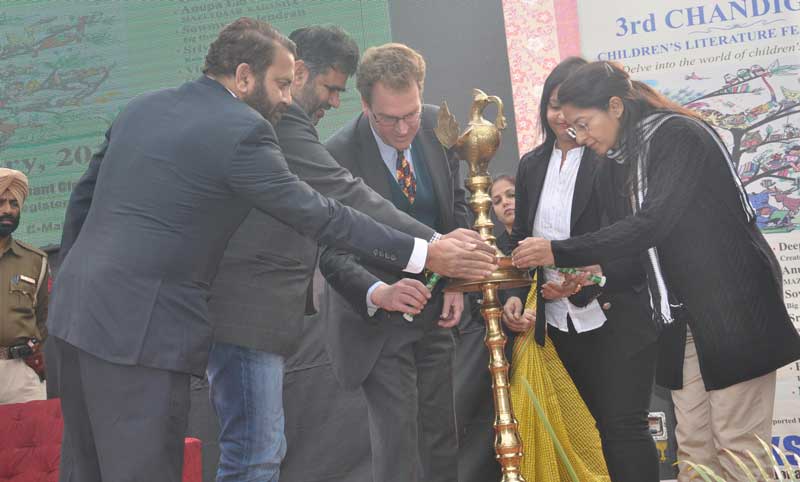 David Lelliot had an engaging session with school kids. This set the ball rolling and Chatura Rao, who is also the Festival Director, then talked to young literary enthusiasts about her book 'The case of Disappearing colour', Ramendra Kumar a multiple literary Award winning Children's author, interact with children on the 'Art of Story Telling', Ramendra created a lot of interest in the young audience as he used excerpts from his book, Asha Nehemiah held a session on her book 'Trouble with Magic' and Deepa Aggarwal talked about her book 'Caravan to Tibet'. The workshops on the inaugural day were held by Ramendra Kumar who dwelled on Creative Writing; Deepa Aggarwal conducted 'Create Me', Srivi Kalyan 'Run Ranga Run' and Nayantara Surendranath A dreamer's Classroom. The workshops were held nearby at Dikshant International School, Zirakpur.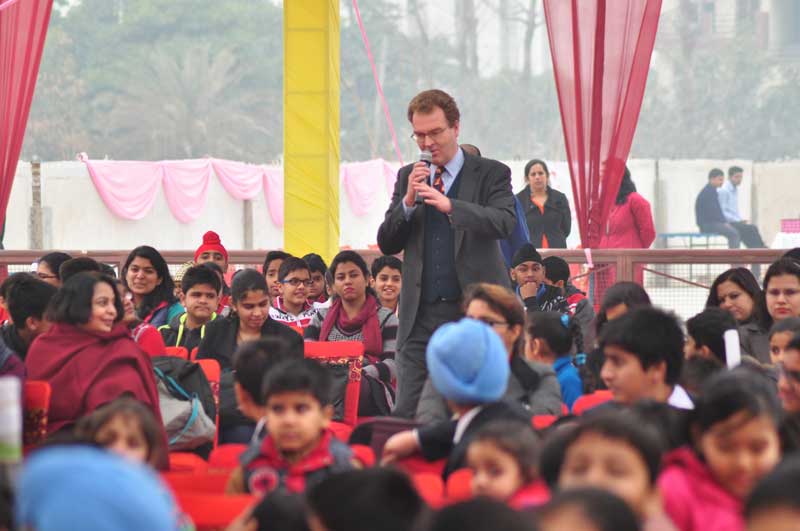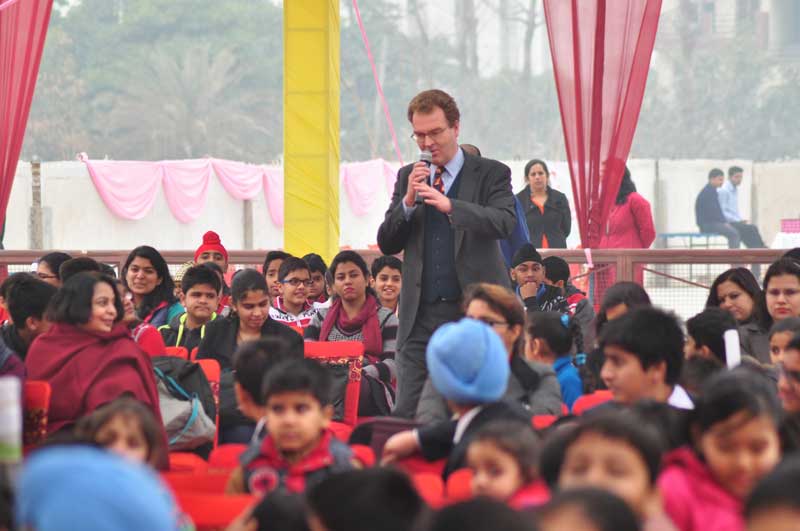 "The authors kept students really engrossed in the sessions. The students got a great opportunity to hear right from the horse's mouth and learn a lot about the finer nuances of story-telling, writing etc. This festival also aims at kindling an interest among students for reading, as the digital onslaught has had a negative  impact on this healthy habit."  Said Mitul Dikshit, Chairman, Adab Foundation &  Dikshant Group of Schools.
Tomorrow will again be a day packed with action. January 30 will see a session by Asha Nehemiah – 'The Rajah's Moustache', Shabnam Minwalla 'Are You a Superhero?' Shabnam will conduct another session on her book 'To Catch a Ghost'. Vinita Krishna will hold an interactive talk on 'Story Telling', Anupa Lal on 'Mazedaar Kahaniyan' & Actress Cum Writer Lovleen Misra will conduct a session — 'Aao Story Suno!' The workshops of Day 2 will include Shabnam Minwalla's A Dash of Magic, Lovleen Misra's Kahaani Ketchup , Asha Nehemiah's 'Adventures in Story Spotting',Sowmya Rajendran — Big Hero- An introduction to gender and how it operates and Vinita Krishna on Story Telling in Classroom which will be for  teachers. A musical performance by Amrit Kaur Lohia who has also performed at the Jaipur Litereature Festival will wrap up proceedings on Day 2.