NewZNew (S A S Nagar) : Oakridge International School Mohali organised a colorful open mela with the construction of Dholakpur village at its campus. Children were thrilled to see their favourite toon stars . The small huts were arranged with games like ladoo making, pottery sessions, inflatable jumping house, archery games, balloon shooting, minute to win it, tug of war and many more.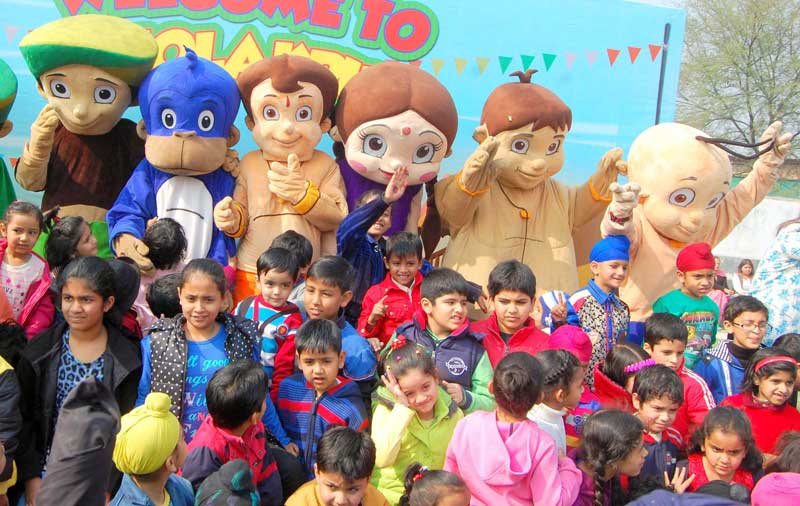 Chhota Bheem and his friends paraded, played and interacted with the children. Later, Children answered questions related to Chota Bheem  in quiz contest related to Chota Bheem. A lucky few went home with prizes galore. Each They jumped on the dance songs of Dholakpur . Children and parents alike had fun playing games, interacting with the characters and dancing. The entire day was full of fun and joy and the children had a great day. An interactive session was also organised at helping children to be healthy, smart, popular and successful.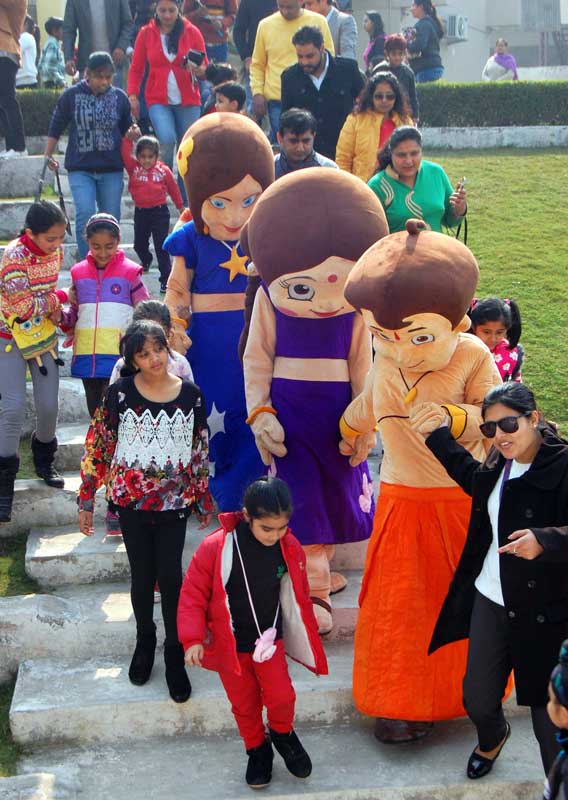 While encouraging the children principal of the school Ramanjit  Ghuman  thanked residents for their overwhelming response. According to her this initiative aims to equip school children with skills, tips and tricks to able to help them towards a successful path.