NewZNew (Chandigarh) : Counseling sessions for class 10 students on "Combat the exam stress" were held at St. John's High School, Sector 26 and Guru Nanak School, Sector 36 today. The sessions were conducted by Verka, in association with Mind Plus.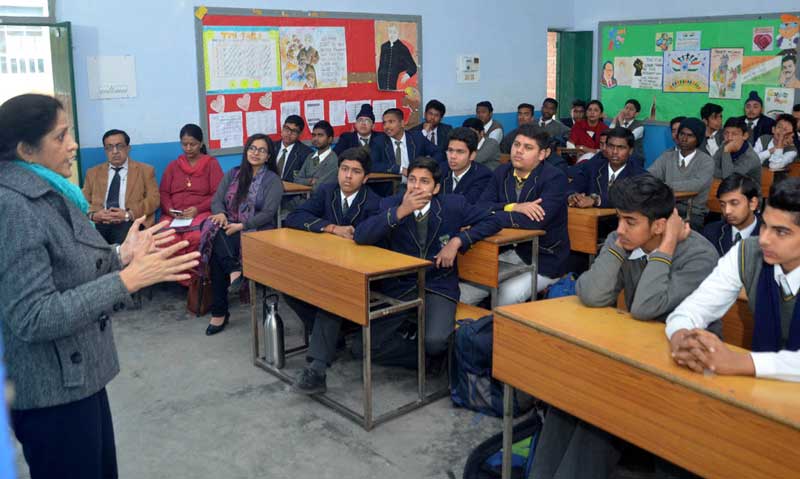 Dr Ravinder Kala Director, Counselling and therapies division at Mindplus conducted the session. Dr Kala is a renowned psychologist trained in Psychotherapy and Clinical Skills at Psychiatry Department, P.G.I, Chandigarh. Verka is a leading brand in Dairy while Mind Plus healthcare is a leading mental health care service.
Speaking on the occasion, Dr. Kala of MindPlus said "In recent years staggering figures about students suffering from examination related stress is common phenomenon, especially with the approaching board exams. sMind Plus believes in helping students to overcome the stress which enables them to perform to the best of their ability."
"Exams are like mental marathon in which endurance is important, Nutritionists emphasize on importance of eating healthy during this stressful time. There are many super food that have calming effect on the body. A protein called lactium found in milk is one such food", said Mr. Amarjit Singh Sidhu, Chairman, MILKFED. Verka also distributed flavored milk to the students.
Principal of St. John's High School, Mrs. Kavita C. Das said "We are grateful to mindplus and verka as it is the need of the hour with exams around the corner".
250 students   participated in the sessions from St John's and Guru Nanak School with great enthusiasm. Conducting these sessions on regular basis will help boosting confidence in students and allowing them to take up exams in a clam and stress free manner.