NewZNew (Khadoor Sahab) : Shiromani Akali Dal (SAD) president Sukhbir Singh Badal today exposed the entire opposition by stating that both the Congress and AAP chose to stay away because they knew they would face a humiliating defeat.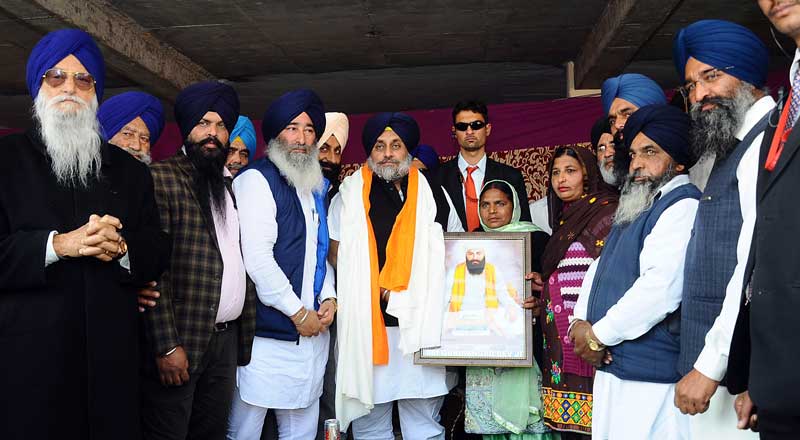 Addressing well attended gatherings here and at Khadoor Sahib, Goindwal Sahib, Fatehbad, Jamarai, Munda Pind and Chamba, the SAD president first pointed out the hypocrisy of former Congress mla Ramanjit Sikki for claiming that he had resigned from the Vidhan Sabha following sacrilege of Guru Granth Sahib. "Sikki should tell the people why he had joined the Congress in the first place. How could he contest elections from a party which has demolished the Akal Takth and whose hands are stained with the blood of innocent Sikhs massacred in Delhi in 1984", he added.
Speaking about PCC president Capt Amarinder Singh, he said " the Congress party claims he is a 'babbar sher'. What kind of lion runs away from a battle", he asked adding "you know what such people are called".
Speaking about the AAP party and its leader Arvind Kejriwal, the SAD president said one needed to understand Kejriwal's personality. "This person first claimed he would not contest the elections. Then he promised on the head of his son that he would not form a post poll alliance with the Congress. He also promised his mla's would not take any salary or facilities". Mr Badal said Kejriwal had reneged on all his promises. "What will this man do in Punjab. With the obstructionist policies he follows he could come in the way of smooth wheat and paddy procurement in the State",'he added.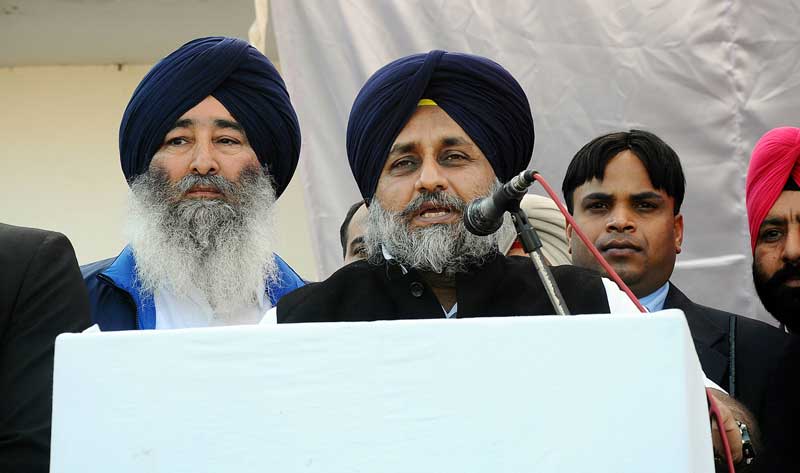 Reminding people of the unique social and welfare schemes initiated by successive SAD – BJP governments, Mr Badal said money had flowed into the rural economy in Punjab only during SAD- BJP rule. He said the government was maintaining the policy of free power for the Agri sector by paying subsidy amount of Rs 6,000 crore to the electricity utility. He said other unique schemes like Aata- Daal, Shagun and old age pension had also been introduced during SAD- BJP rule. The SAD President said in direct contrast the previous Congress government had not introduced a single pro farmer, pro poor scheme.
Speaking about the employment opportunities created in the State, Mr Badal said Capt Amarinder had banned government recruitment during his tenure as CM. "In direct contrast we recruited one lakh youth during the last five year term and are now set to recruit another 1.20 lakh persons", he added.
SAD MP Ranjit Singh Brahmpura while speaking at various stages urged people to take into account the development works done by the State government while casting their votes and urged them not to be misled by empty slogans. Others who spoke on the occasion included party candidate Ravinder Brahmpura and senior leaders Janmeja Singh Sekhon, Sewa Singh Sekhwan and Dr Daljit Cheema.