~Brings in new offering- Cornitos Peri Peri Nacho Crisps~
NewZNew (NewDelhi) : Cornitos, the flagship brand of GreenDot Health Foods Ltd is all set to launch 'Peri Peri' flavoured hot nacho crisps. The brand is extending the palette by including this hot headed African flavor. 'Peri Peri' the popular raging flavor perfectly adds the exotic fiery delight to the consumer's snack time. The spicy chilli flavor has become an international rage and with this newest offering Cornitos is keen to lure snack lovers into a journey of global taste.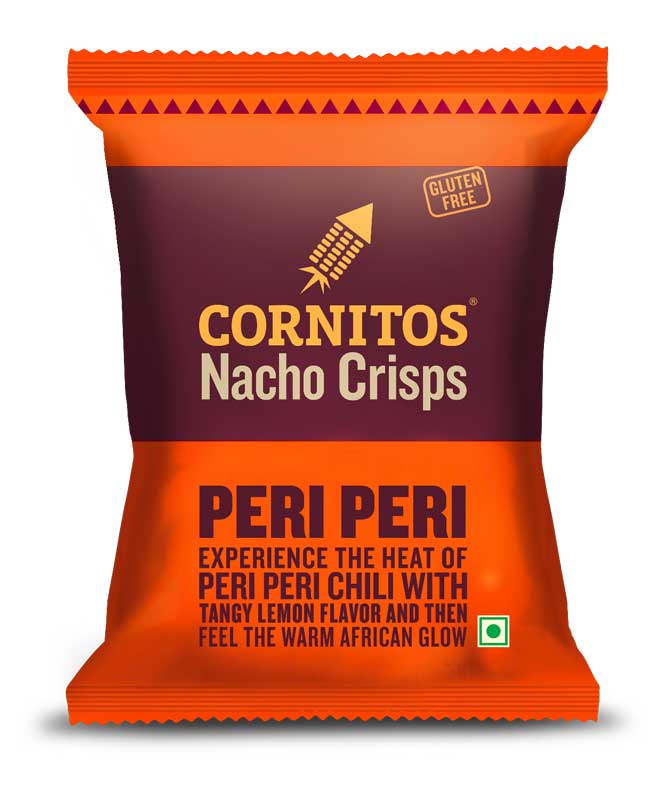 The tantalizing sharp taste of Cornitos 'Peri Peri' nachos flavor is a great combination of African Red Chili, Herbs and Tangy lemon flavours. 'Peri Peri' experience is a burst of delicious tangy flavour in your mouth, that it leads you to add 'spice' to any non-descript moment & make it fun! This magic taste will put fire in your belly and ignite passion in your soul.
As part of their expansion strategy in National & International market the popular food product, Cornitos is extending its product range by adding flavors to the existing basket. Since inception Cornitos has gained received overwhelming response from its patrons for its choice of flavors.  The snack food category is taking an unconventional route and gaining popularity amongst people of all ages.
Mr. Vikram Agarwal, Director of Greendot Health Foods Limited said, "We are excited for yet another innovative breakthrough- Peri Peri flavoured hot nacho crisps. After receiving huge response for Thai Sweet Chilli, Olive and Herbs, we are really looking forward to bringing the sizzling flavor of the season Peri Peri Nachos Crisps to India. At Cornitos, We constantly aspire to offer a mix of Indian and international taste to the Indian palate, which tastes even better by adding our own Indian touch".
Price: Available in 60g for Rs 35/- and 150g for Rs 85/-
Availability: It is available in all Retail outlets across India.