Canadian Nursing Professionals trains Indian nursing students in saving lives at INSCOL
NewZNew (Chandigarh) : Rapid response is the key to saving lives that arrive in the emergency ward of a hospital in which the nurses, who are the front-line healthcare providers, play a significant role.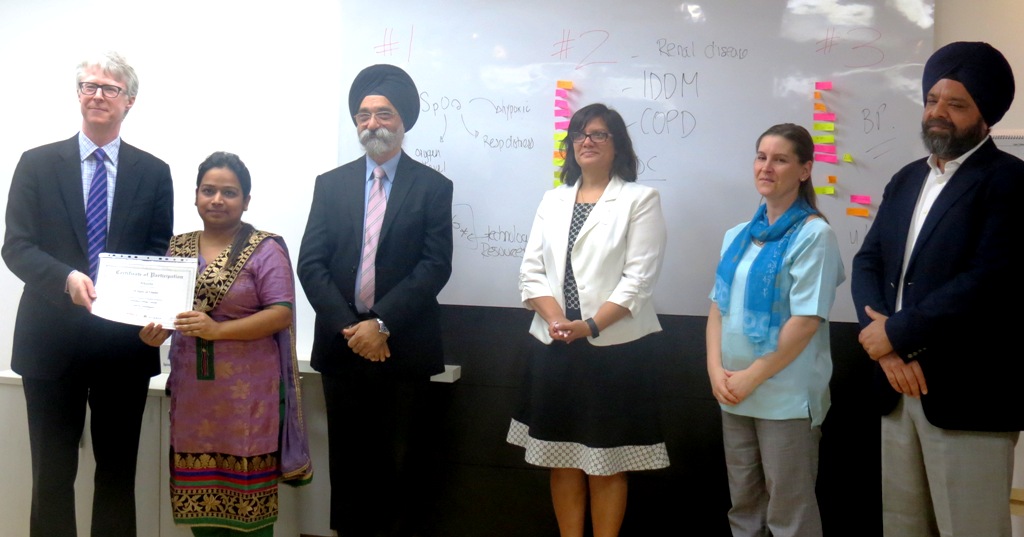 A batch of nearly 50 nursing professionals and students learnt the fundamentals of identifying the vital signs of life in a trauma patient, from Johanne L. Hayes from Humber College of Canada, who conducted the workshop at Inscol Health Skills, here today.
Inscol, which is India's leading institute for skills development of nursing staff and health providers, organized the workshop as a part of initiatives to upgrade the skills of nursing fraternity and preparing the nursing students about the challenges of the profession, said Daljit Singh Gujral, founder managing director of Inscol.
Consul General of Canadian High Commission in Chandigarh, Christopher Gibbins, went around the training facilities and especially north India's first hi-tech clinical simulation lab that Inscol has setup in the city, and commended Inscol for imparting practical training in a hospital's simulated environment so that health providers can prepare themselves for all the challenges.
Daljit Singh Gujral informed that this is one-of-its-kind facility north of Delhi, and in a simulated environment, each patient mannequin is so designed to stimulate varying health conditions, on which the nurses are trained.
Johanne Hayes said that world over the emphasis is on training the bedside staff in early recognition of the problem and rapid treatment during this golden hour on arrival of the patient.
Christopher Gibbins later gave away certificates to the nursing students on successful completion of the workshop.