Flipkart is India's oldest leading e-commerce site. It deals in all kinds of stuffs and items which a person would acquire. Be it daily basics, to the electronics and mobile accessories, to the trending fashion styles, and much more; Flipkart serves it all. In this busy world, with our busy schedules, it is near to impossible to find time to visit malls and stores for our shopping. And, here comes the basic role of the online platform. Online shopping stands for our rescue. Similar is the case with Flipkart. Flipkart provides us with various products with several offers, thousands of brands, and yes! The base relies at the point of delivering those very stuffs to our door-steps.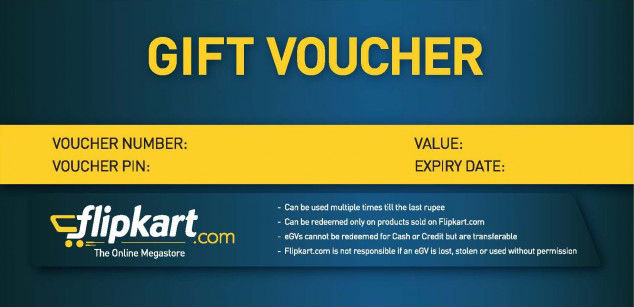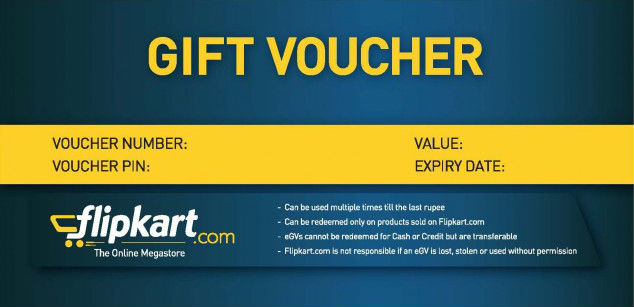 Today, Flipkart stands as the best and the top-most online shopping platform. With those several necessities, Flipkart also has an awesome gifting option. Now, send and receive Flipkart gift cards from your friends, family and companions! Flipkart Gift Cards are basically cards with a value or an amount, or in general it can be called simply as a voucher or a coupon. These gift cards can also use in ongoing flipkart big billion days sale 2018.
Flipkart Gift Cards:
Flipkart allows its customers to send presents for their near and dear ones. Flipkart gift cards are the vouchers or coupons which amount to a certain value. These stand as very helpful and even attractive. The person who receives the gift card amounting to some value, he/she can shop for that money. Also, these can serve as presents for birthdays, festivals or some occasions as such. So, why not try something new this season? Let your charm begin! This Raksha Bandhan use these Flipkart gift cards as offerings for your brothers and sisters. They'll love it. Let them shop according to their needs and wants, just by gifting them these attractive gift cards from Flipkart.
Here are some gift cards and the offers on them. Have a look:
Buy Flipkart gift cards ranging from Rs. 25 up to Rs. 10,000. Also, stand a chance to avail certain offers at the same time. Use your credit/debit cards for the purchase. No Coupon code required for the purchase. Use the Flipkart app or the web browser to buy the Flipkart gift cards and enjoy several benefits on them. Click Here!
This offer is available up till 31st of July, 2017.
Also, you can personalize/customize your gift card by mentioning the sender-receiver name with a beautiful message on it.
Terms and Conditions:
The Flipkart gift cards/vouchers are sold by QWIKCILVER, which is a Flipkart assured seller.
One can buy Flipkart gift cards either from the Flipkart mobile application or visit Flipkart
Use your credit cards, debit cards or net banking to purchase the gift cards from Flipkart.
A single gift card cannot be used for mass shopping on the platform.
Promo codes can be used while paying for the Flipkart gift cards.
The expiry of a Flipkart gift card initiates after one year of its purchase.
Maximum 15 gift cards can be combined during the payments.
Other Flipkart gift cards cannot be purchased using the gift cards.
Flipkart gift cards cannot be used as exchange for cash or credit.
In case the order exceeds the value of the gift card; use another gift card to complete the payments or pay using your credit/debit cards.
Once you receive a gift card, you are responsible for its security, safety and confidentiality. In case of some mishappenings the company does not stands responsible.
One can purchase maximum 100 gift cards in a month of 30-days.
The maximum amount for the purchase of gift card cannot exceed Rs.10, 000. If so, then the gift cards will be directly cancelled.
One can purchase/buy a gift card for free. Pay only the amount you wish to send to the receiver.
The Flipkart gift cards require instant or pre-paid payments.
The Flipkart has the right to cancel the gifts cards in case of wrong KYC details.
Gift cards cannot be cancelled once purchased.
How to Redeem the Flipkart Gift Cards:
Download the Flipkart app from Google PlayStore or visit here.
Move to the Gift card section.
Click on "Buy a Flipkart Gift Card" section.
Enter the receiver's email, no. of gift cards and the value of gift cards.
Also, you can personalize or customize your gift cards. You can write a beautiful message for the receiver on the gift card.
Also, you can add as many gift cards you wish to send.
The total payable amount will be calculated as per the number of gift cards you buy and also the amount of each gift card.
Then click on "Buy Gift card". You will be preceded to the next window. Enter the delivery address there and click on "Deliver Here".
Check your order summary. Also, you can edit the details there. Further, click "Continue". The order confirmation will be sent to the entered mail address.
Now, you are at the last step of your purchase. Pay under the section "Payment Options". Pay using PhonePe (Wallet), use credit, debit or ATM cards, Net banking, COD or Using EMI's. Enter all your details and click on "Pay".
The Flipkart gift cards will be delivered within a day to the entered address.
Also, Flipkart provides Gift cards for Businesses. Enter details such as estimated order value, company name, etc. and submit the details.
Flipkart is an amazing platform for all kinds of purchases. With this, it also has an option for sending gift cards to your loved ones. For the ones who are far away from their relatives and families, Flipkart is here to help them all! Send gift cards to your sisters on this Rakhi and tell them that they're special.
Presence doesn't matters always. What all matters is the BOND. And to keep such bonding's more precious and strong; Flipkart is here to serve you with the best!