From Despair to Determination: Hillary Victor's Ode to Mohali's Unsung Heroes: A momentous occasion unfolded at the Chandigarh Press Club today as the highly anticipated book, 'Vanquishing A Killer Virus: True Stories of COVID Heroism' authored by Hillary Victor, was officially launched.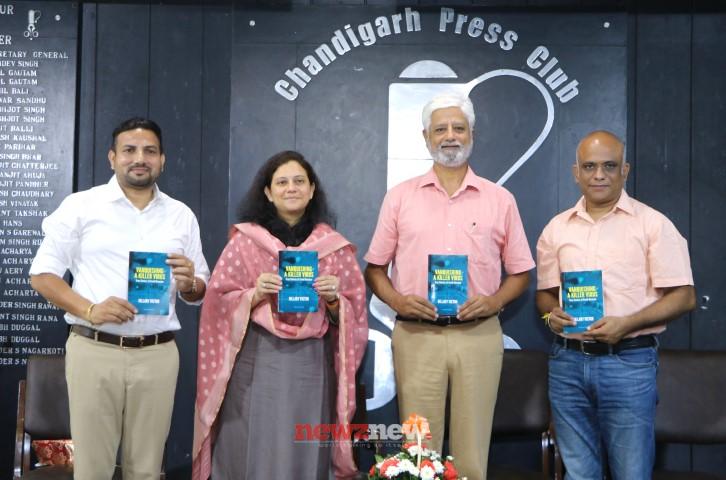 The event witnessed the distinguished presence of Ramesh Vinayak, Executive Editor of Hindustan Times, Chandigarh, as the chief guest, and Anindita Mitra, IAS, Municipal Corporation Commissioner of Chandigarh, as the special guest.
While talking about the book, Ramesh Vinayak shared, "Crisis reveals the true heroes among us, and 'Vanquishing A Killer Virus' masterfully shines a spotlight on those who stood unwavering in the face of adversity during the pandemic. These stories inspire us to believe in the indomitable human spirit and the power of community. Hillary Victor's work is a tribute to resilience, a testament to hope, and a call to action for us all."
Mohali, an epitome of modernity and progress in Punjab, bore the brunt of the initial COVID-19 waves, surpassing even its neighboring cities of Chandigarh and Panchkula. Amid this crisis, Hillary Victor, an esteemed reporter for the national daily Hindustan Times, meticulously chronicled the relentless changes, many of which were heart-wrenching.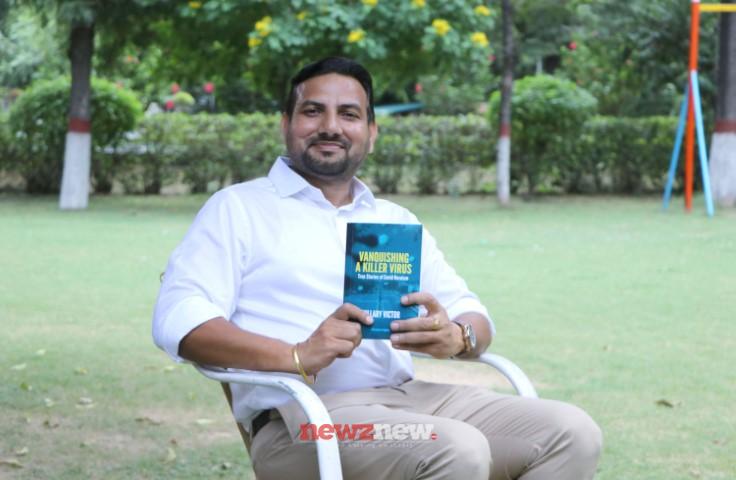 'Vanquishing A Killer Virus' is a remarkable compilation of his news reports published in Hindustan Times since April 2020. It serves as a poignant reminder of Mohali's journey through a historic phase that scarred us all. More importantly, it sheds light on how an unprepared district rallied, standing tall and resilient in the face of adversity.
Hillary Victor elaborated, "Everything in life, ultimately, boils down to the perspective one takes. As a journalist, it is our bounden duty to ensure we can see all perspectives and report these faithfully for history to take note of. Covering a pandemic can be unnerving and unseat your most dearly and deeply held beliefs and convictions. For instance, during my reportage on the Covid-19 pandemic, I repeatedly found the poorer lot reassuring the more privileged of society. Class III and IV staff worked double shifts in hospitals with commitment and professional ethos intact. Their doctors, of course, led the way. Yes, ugly and unforgivable behaviour was also on display, with some stakeholders in society attempting to profiteer as well; something we must not repeat, as a society. All in all, this book is a recollection of events as they unfolded with an unbiased, factual perspective. Though, as human beings, some subjectivity might have crept in."
"Here's hoping that you, the reader, will find this recount spurring you on to realize how random life and death can be. So, rejoice in life and be prepared for anything life throws at us. And, thank you all stakeholders for giving me the opportunity to write this book. There are many others, who helped me at every stage in life; I acknowledge these unsung heroes' contribution to my journey as well," he further concluded.
Published by Ferntree Publishing, 'Vanquishing A Killer Virus' is available for purchase online as well as at select offline bookstores.
Know More About the Author:
Hillary Victor, a prominent figure in Tricity for his insightful and incisive coverage of critical issues, has been a beacon of journalistic integrity. His illustrious career, which commenced in 2005 with Hindustan Times, has seen him rise to the position of Special Correspondent.
His reports consistently prioritize the public interest and have garnered recognition, with the prestigious 'Editor's Excellence Award' from Hindustan Times being conferred upon him four times for his groundbreaking stories.
In addition, the Punjab government honored him with the 'Best Journalist Award' during the Republic Day celebrations in 2010.