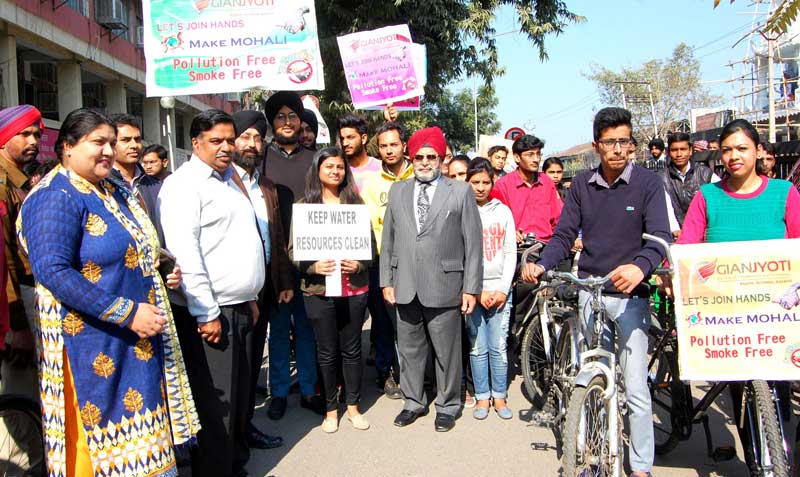 NewZNew (S A S Nagar) : Gain Jyoti Institute of Management & Technology  phase -2 organized Cycle rally to spread awareness about a pollution free environment and good health. The rally was flagged off by D C Mohali Daljeet Singh Mangat.  ADC Punamjit Kaur & SDM Lakhmir Singh was also present at the occasion. The rally moved from GJIMT campus to DC office, Mohali . The main motive of organizing this rally was to spread the message to make Mohali pollution free. It caught the attention of every passerby and people were ought to give a thought for creating a better and pollution free environment. The students motivated the residents to ride cycles to cover at least short distances instead using motorized vehicle to cover 1 or 2 kilometers, which would definitely increase the pollution level.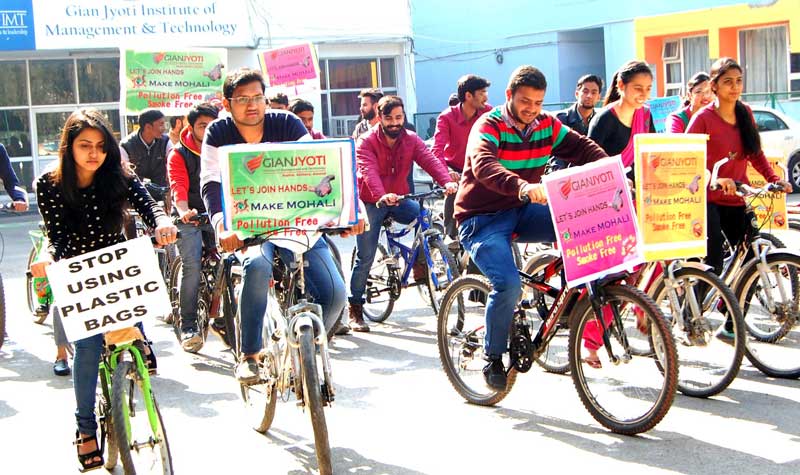 Chairman of Gian Jyoti J.S.Bedi congratulated students for their unique gesture of spreading awareness towards environment. He talked about the hive and cries of city's pollution and emphasized on the importance and need of greener and pollution free Mohali. Chairman Bedi opined that riding a cycle should not just be held to keep the environment clean, but it also held in maintaining good health.
D C Mohali Daljeet Singh Mangat  while motivating the students said that it is a great attempt of GJIMT to create awareness about the importance of cycling for pollution free Mohali  and also motivate them to use bicycles on a day to day basis. According to him cycling should be encouraged to improve the health of the public and reduce pollution. Reduction of pollution would have a positive impact on everybody's health and cycling would help improve the health of the individuals.