Settle your monthly grocery bill using Simpl
Grofers, the low-price online supermarket, in its industry-first initiative, has launched 'Postpaid Grocery Shopping'. With the addition of Simpl in its payment method, now customers can continue to purchase grocery and pay a monthly bill, with doorstep delivery along with Grofers' promise of the lowest prices guaranteed, every day.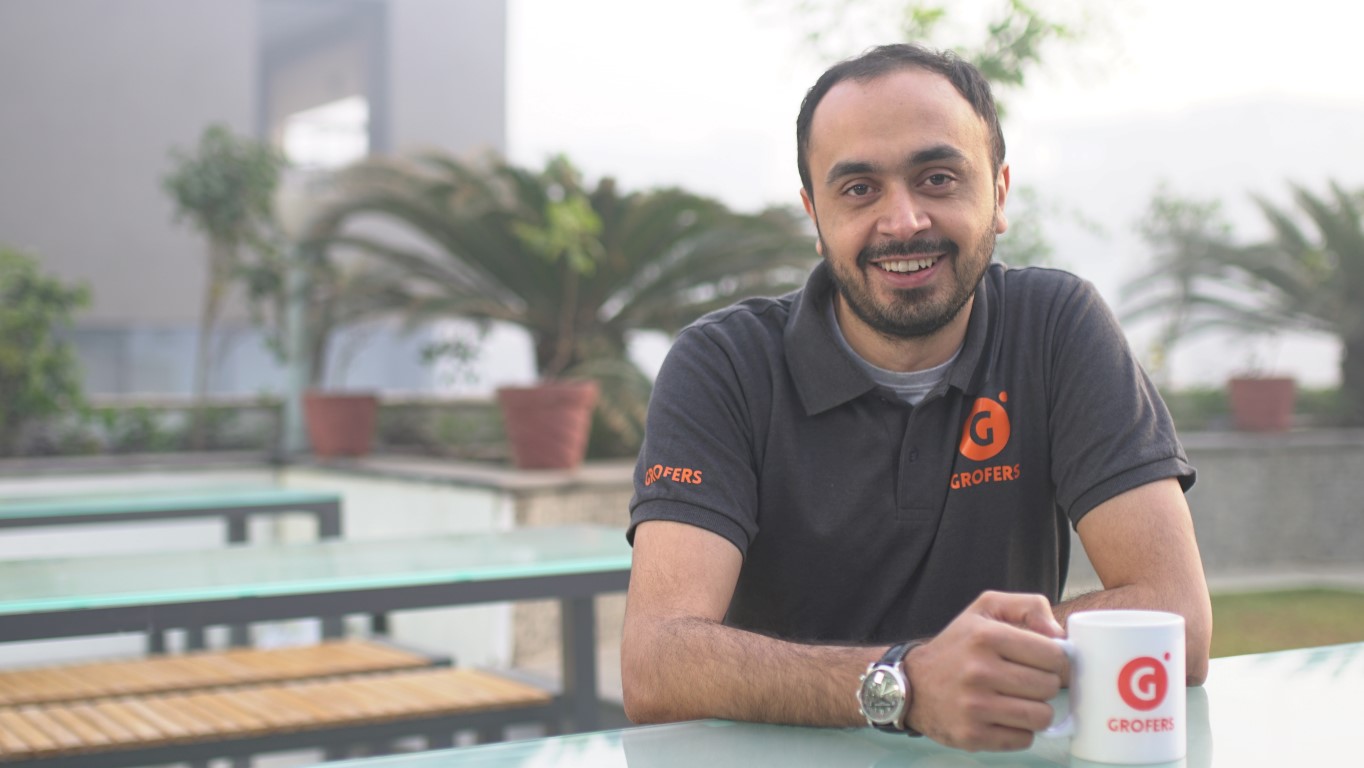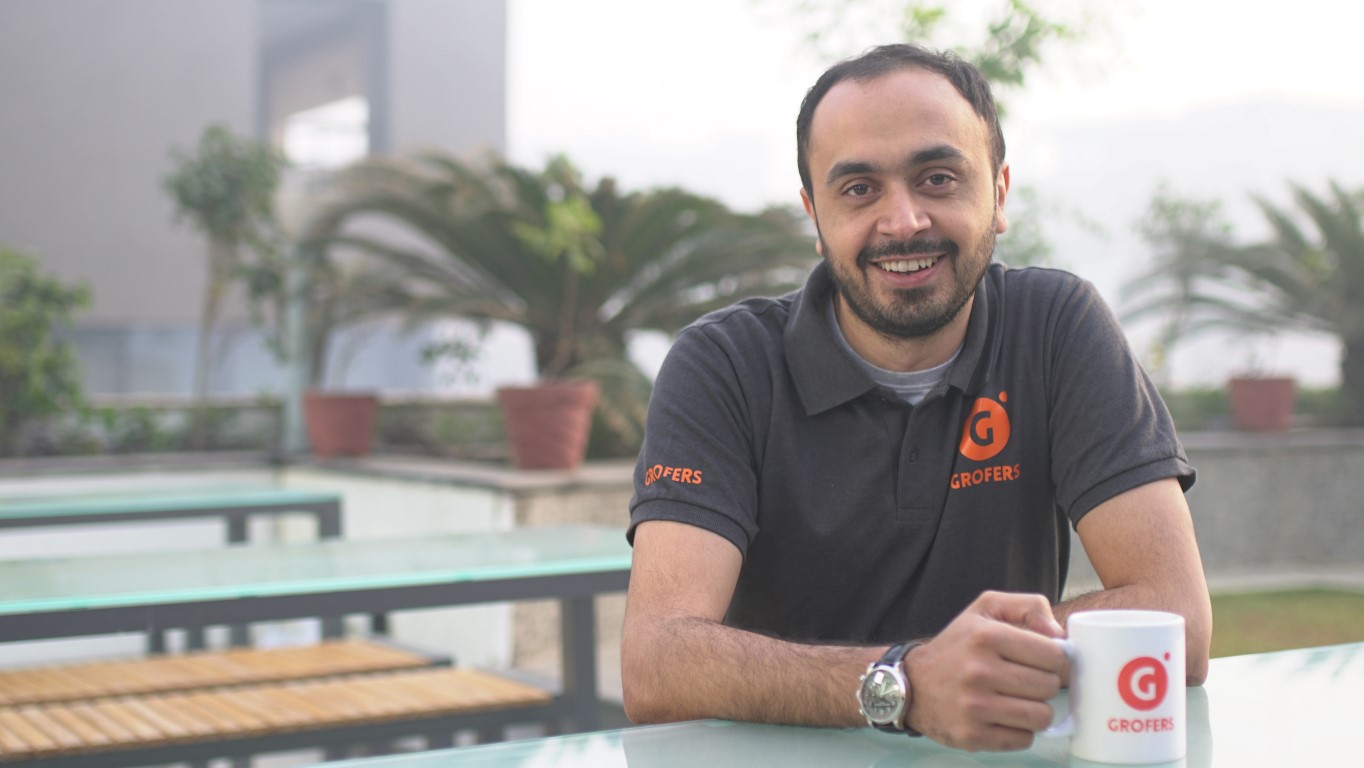 With Simpl, customers can now buy groceries and other items at any time during the month and pay the entire amount with just one bill at the month-end. The post pay service is aimed at helping customers avoid deferring their purchase to their initial salary days of the month.
Speaking on the association, Mr. Albinder Dhindsa, Co-founder and CEO, Grofers said, "We are delighted to announce 'Postpaid grocery' service that benchmarks our value proposition with both types of offline retail i.e. supermarkets and local kirana stores. It's a unique service that champions the best value benefits of organized (savings) and traditional (credit) retail which maximizes the customer benefit. Our constant endeavour is to continue adding to our value proposition that will delight our existing customers and helps bring new customers into the online grocery market."
Dhindsa further added, "We have noticed the increased usage of various payment methods like e-wallets, meal vouchers, cards and net banking on our platform that account for more than 50% of the transactions. With fintech companies revolutionizing online transactions in India, our association with Simpl will further help open up new segments. We will continue to explore innovative opportunities to accelerate the growth of the online grocery market."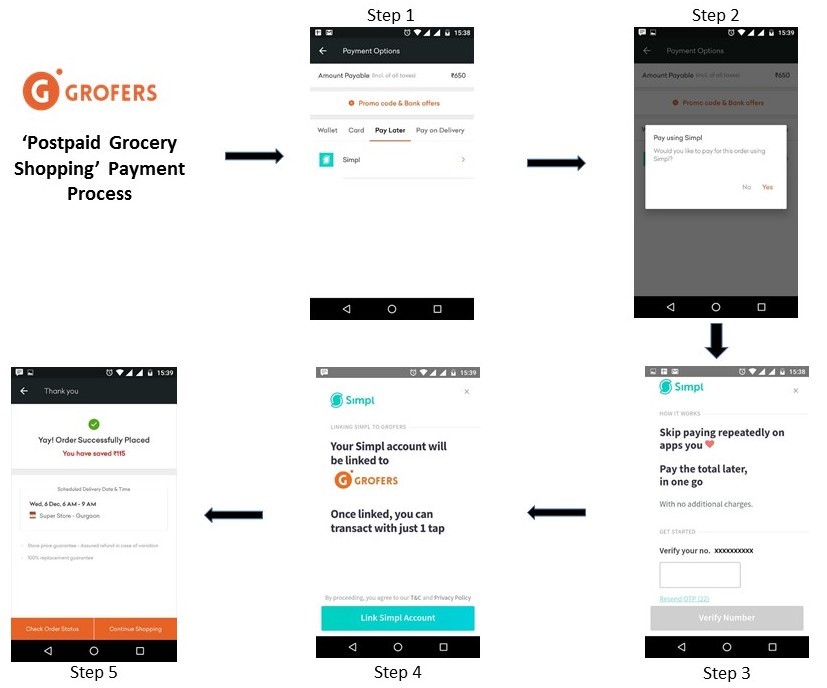 Speaking on the association, Nitya Sharma, Co-founder and CEO of Simpl said: "We're delighted to be partnering with Grofers and make grocery purchases that much more seamless. Grofers' users can now keep buying groceries with ease and settle one total bill. In many ways, getting one bill for all the grocery purchases is the online equivalent of a khata from the neighbourhood store. We look forward to enabling Grofers to service their users at a far more deeper and customised level, much like a neighbourhood store."
In the initial phase, this service is only extended to the loyal customer base of Grofers. In the second phase, Grofers will extend the Simpl payment option of Postpaid Grocery to all its customers. Earlier this year, Grofers had also partnered with Sodexo easing payment on the delivery process.


Grofers is a low-price online supermarket that allows consumers to order products across categories like grocery, fruits & vegetables, beauty & wellness, household care, baby care, pet care, meats & seafood and get them delivered to their doorstep. The mobile apps for both iOS and Android platforms can be downloaded at grofers.com/download whereas web orders can be placed at grofers.com. The delivery service is operational in
25 cities: Agra, Ahmedabad, Bengaluru, Bhopal, Bhubaneswar, Chandigarh, Chennai, Delhi, Gurgaon, Hyderabad, Indore, Jaipur, Kanpur, Kochi, Kolkata, Lucknow, Ludhiana, Nagpur, Noida, Madurai, Mumbai, Pune, Ranchi, Surat and Vadodara.