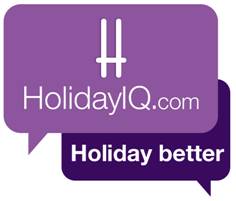 NewZNew (Chandigarh) : On account of International Mother Language Day which is celebrated on February 21st 2016, HolidayIQ India's largest travel community, brings to you a set of words or phrases that one should know while travelling in and around India.
Ladakh – Joollay
Joollay is a common word used by Ladakhis for saying, "Hello" or asking, "how are you?" or thanking someone. You'll get around pretty well if you keep this one handy to start conversations in Ladakh.
HolidayIQ Traveller Sanjay Holani shares, "Leh, it's not a destination, it's a journey. It's a journey on the edge of life, on the curves of hills beyond imagination, facing adverse situation of life, journey of magnetic attraction. It's a experience you can't describe in words. Leh is like a combination of seven colours of rainbow. The beauty who wraps itself in white colour in winter, in summer get dispersed in seven colours. The pride of riding bike on the highest motorable road. It's a game zone of you and life. Here life does not give us second chance, just a single mistake or even bad luck – game(life) is over. But definitely when u reach the venue, you just get energetic. Monastery the place of spirituality and peace of mind. Pangkok lake the blue pearl kept between hills. One can compare it to the heaven on the Earth. Nubra Valley the beauty of white sand dunes just magnifies you. It's impossible to bound the beauty of Leh in words. It's a life time experience, one who loves travelling should definitely visit atleast once in a life."
Mumbai – Kya Boltaay Boss?
Most of Mumbai talks in Hindi and Marathi. But, well, the Hindi is not the regular Hindi that you'd hear in any other part of the country. It has a tinge of Marathi and the so-called Mawali language you must've heard in recent Sallu Bhai movies. "Kya boltaay boss" or "Kya bolttaay bidu" is the most common way to ask 'what's up dude/dudette' in Mumbai.
HolidayIQ Traveller Ramesh Pillai shares, "The land of gangsters and great beauty. City nearing the coastal has beautiful places to visit. It's crowded and still people manage to travel from one corner of the city to another. The city has variety type of people from all over the country still people stay peacefully. I love this place because the life here is so fast that people don't have time for nonsense things. Its an land of dream."
Bangalore – If You Don't Understand Kannada, Just Say – Kannada Gotilla
It won't take you time to realize that every local here assumes that you are a Kannadiga and starts talking to you in Kannada as if you've spent all your seven lives here! If, in case, you're stuck in this situation, you just say "Kannada Gotilla," which literally means, I don't know Kannada. Although, "Yen Maga, Yen Samachara" can be a good conversation started. Atleast, the local will realize that you're new around here and save you from the Kannada bombardment.
Assam – Aapunaak Loge Pai Bhaal Lagil
Assam is nothing like people in mainland India. The only common thing is the warm locals who are always ready to help you. "Aapunaak Loge Pai Bhaal Lagil" means that, you're please to meet them and it works every time you want to start talking to someone.
HolidayIQ Traveller Hirak Mahanta shares, "Assam is rich in culture. it is famous for tea..it is a land of green forest river plain areas. It is also the proud possessor of luxuriant Rain Forests. It is the treasure house of rare and endangered flora and fauna. there are five national parks, two of which are designated World Natural Heritage Sites by UNESCO. it is also famous for oil rig. Assam is the first state in the country where in 1889 oil was struck at Digboi.Nestled in the Brahmaputra valley this state has Tantrik Shaktism, Shivaism and later Vaishnavism flourishing in its laps… there are nos. of temple which are famous Kamakhya Temple,Nabagraha Temple, Umananda Temple, Madan Kamdev, Poa-Mecca"
Kolkata – Kemon Achho?
While the bong food is too enticing to pay attention to anything else, Nômoshkar, is the a standard greeting in Kolkatta. Adding "Kemon Accho," literally meaning 'How are you?' might just put a smile on a stranger's face. Get ready for a warm treatment after this.
HolidayIQ Traveller Rohit Agarwal shares, "Ever if anyone one wants to visit a city with soul then I must suggest, come to Kolkata. Its a amazing place to visit with a good history and amazing places to hang out with. Great places, great people. Rich Indian tradition. Lovers of sport. Amazing street foods. Late night life."
Tamil Nadu – Vannakkam
Vannakkam is the most common word you'd here in all parts of Tamil Nadu. It's used to greet someone or to welcome someone. Except for knowing this word, you should also know that every part of this state serves amazing coffee!
HolidayIQ Traveller Priyam Goyal shares, "The state of Tamil Nadu is very multi faceted and is a unique blend of old world and new. Tamil Nadu has many ancient temples like Rameshwaram, Meenakshi Amman and Karaikal Ammayar temple. Historic monuments like The ancient temples and structures of the Pandaya empire are also very famous. Tamil Nadu is very famous for its Kanjivaram Sarees. A trip to Mahabalipuram is a must for Tamil Nadu tourists. There are many historic monuments to be explores, art to be appreciated and beaches for entertainment. Chennai is a hot spot for tourists. Rich in heritage and cultural, Chennai has many offerings for a keen traveller. Tamilnadu has a very unique cuisine and is a paradise for foodies."
 Varanasi – Parnaam Or Ram Ram
Varanasi, the land of Gods will show you that conversations start with God's name. Don't be funny with this one as it might offend locals to a very large extent.
HolidayIQ Traveller Pankaj Kumar shares, "This place always gives me unexplainable feelings. I have never been able to decode the hidden mystery of the place but for sure the feeling is positive. It has a mystical charm, a divine spirit This trip is very good. There are all type of facility. There food is very testy. There atmosphere is very good for us. My kids were also very happy to see Ganga River. This holy river is very clean