NewZNew (Chandigarh) : The Coca-Cola Company today announced the 2015 winners of the Coca-Cola Shaping a Better Future Grant Challenge – a competition exclusively for members of the World Economic Forum's Global Shapers Community. Global Shapers are young leaders between 20 and 30 years old who are organized into a network of nearly 500 city-based hubs. For the competition, Global Shapers launch projects that address the world's most challenging issues, with the opportunity to win seed money to expand their initiatives.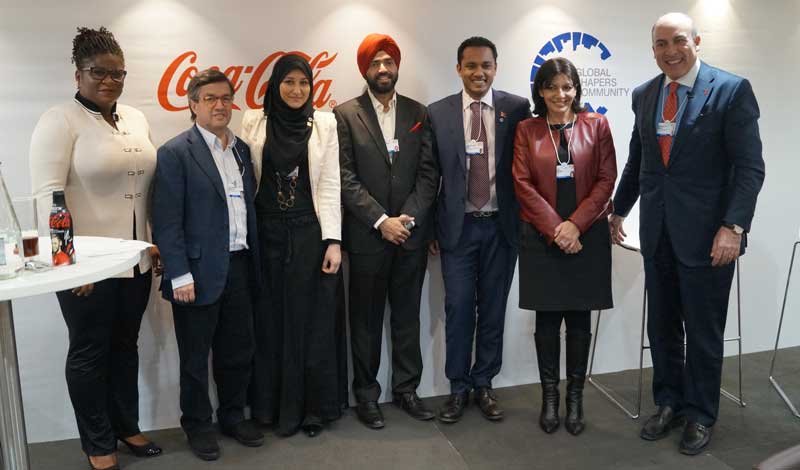 The Chandigarh, India Hub of the Global Shapers Community was selected out of over 100 applications as a winner, and will receive a $10,000 grant for their project, "I Break My Silence," a community based ecosystem that creates a safer environment for women by addressing gender based violence. With their acceleration funding from Coca-Cola, the Global Shapers will increase their online outreach, work with more young students, and collaborate further with local government.
Neelima Raheja, a Global Shaper from the Chandigarh Hub, said, "The 'I Break My Silence' project owes its success to the hard work of the Chandigarh Global Shapers. Each member brought unique skills and passions to the project. We were united by a common goal – to create a grass roots movement of solidarity against gender based violence in India. Already, we have worked with over 1000 students, and have published over 200 of their stories on our website, http://ibreakmysilence.org."
Venkatesh Kini, President, India and South West Asia, The Coca-Cola Company, said, "We are incredibly proud of the Global Shaper winners from Chandigarh. Their commitment to building a better tomorrow is exemplary. The Chandigarh Hub sets an inspiring example of teamwork to which we should all aspire. We look forward to seeing the continued impact of their project through the acceleration funding provided by the Coca-Cola Shaping a Better Future Grant."
The members of Global Shapers Community self-select the Shaping a Better Future Challenge finalists, and the winners are determined by a high-level panel, including Muhtar Kent, Chairman and CEO of The Coca-Cola Company, Sarita Nayyar, Managing Director of the World Economic Forum, and Judith Rodin, President of The Rockefeller Foundation.