NewZNew (Chandigarh) : A senior Bombay Stock Exchange (BSE) official has said that investors can expect good returns from investments if they devote enough time to study various investment tools and instruments available in the market.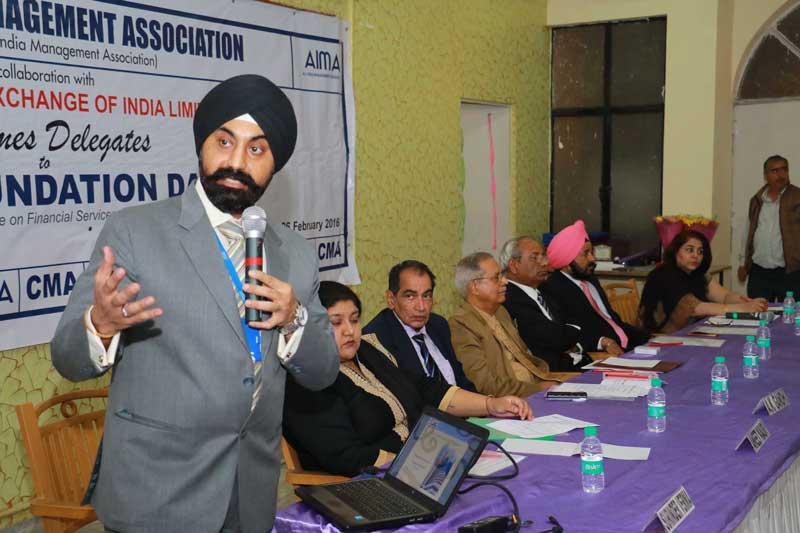 Delivering the keynote address in an Investor Awareness Programme on Financial Services and Portfolio Management on the occasion of foundation day of the Chandigarh Management Association (CMA) at Lions Bhawan in Sector 18 here on Friday night, Harbinder Singh Sokhi, manager, BSE Investors Protection Fund (IPF) Delhi, said it is important that a prospective investor first study the various investment instruments available to him before investing his or her hard earned money. A well informed investor definitely stands a better chance of getting good return on his money, he added.
Emphasising the importance of analyzing a company's performance before investing in the stock market, he suggested that that an investor should constantly monitor the stock market and invest at the right time.
He explained to the gathering the different aspects of stock market activities, including dos and don'ts for the investors, trading and settlement and risk management.
CMA finance secretary Surinder Verma, who facilitated the BSE's participation in the programme, said awareness pertaining to the stock market is lacking among investors. A lot of people cannot invest or hesitate to do so, and many tend to make wrong decisions, due to lack of information. Advising people not invest in a business they do not understand, investors were asked to look for companies with a sound management.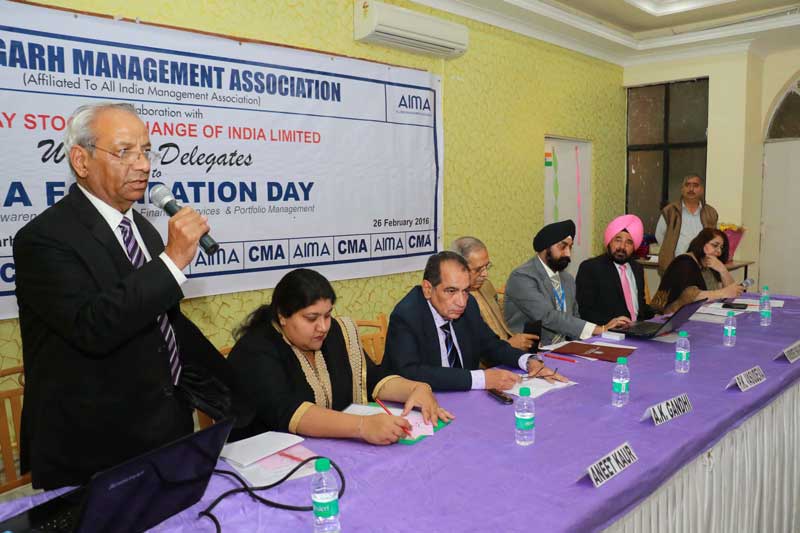 Col Dr. P.K.Vasudeva who was chief guest on the occasion said that the presence of market regulator like SEBI and due to safe regulation adopted by various stock exchanges, the market has become far safer for small and medium investors. If investors enter the market equipped with fundamental knowledge about the company they intend to invest in, they have fairly good chance of making a steady profit.
Sh. J.S.Nayyar, President Chandigarh Management Association said that objective of the program was to educate the citizens about the investment opportunities available in the securities market and apprise them about their rights and obligations while dealing in the financial market.
Scores of general investors participated in the programme and got their queries addressed by the panelists.