NewZNew (Chandigarh) : Punjab, known as the land of grain and glory, a provider and protector for   the Country, has an illustrious and rich history swathed in colours of sacrifices, of stories marked with heroic feats.
One such tale of extraordinary daring is that of Mai Bhago who led 40 men to war against 16,000 Mughal Soldiers during the tyrannical reign of Mughal Emperor Aurangzeb. Mai Bhago's heroism is an incredible, true story and a unique episode where the crucial leadership of one Woman Sikh Warrior helped shape the course of History.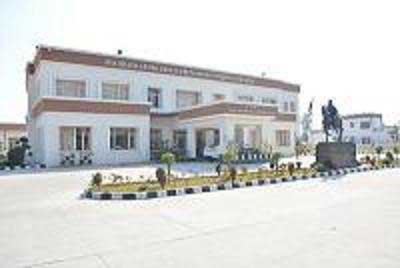 Punjab government salutes the formidable Mai Bhago with Mai Bhago Armed Forces Preparatory Institute. Mai Bhago Armed Forces Preparatory Institute (MBAFPI), inaugurated by Defence Minister Manohar Parrikar on July 25, 2015 has been christened after the valiant 18th Century woman Mai Bhago – the brave Sikh warrior who battled the Mughal armies alongside the Tenth Sikh Guru, Guru Gobind Singh and is an embodiment of courage, justice and leadership in Sikh history. It is Asia's first ever institute to train young women to join armed forces.
According to an estimate, at present, women constitute just 3% to 8% of the total officer cadre, in the 17-lakh strong national armed forces. Students at the Mai Bhago Armed Forces Preparatory Institute will be equipped with skills required to become officers in the Army, Navy and Air Force. It will provide a golden opportunity for girls from Punjab to choose an elite career as a Commissioned Officer in the Defence Services.
The Academy campus constructed at a cost of Rs. 12 crore, is housed in a sprawling eight acres in Mohali which is fully residential and has all the modern facilities including multi-gym, swimming, shooting, sports fields, etc. The curriculum includes three years graduation (BSc/BA/ BCom) in a leading local College; sports and physical fitness, personality development, communication skills, grooming, extra curricular activities, NCC, Professional Training and preparation for SSB Interview.
With 25 girls in the inaugural batch, this one-of-its-kind institute is set to play stellar role in empowering women as future leaders and protectors of the Nation, opined Major General (Retd) I.P Singh, Director of the Institute. He informed that in the forth coming academic session 30 more girls would be admitted in the institute.
He further informed that at the time of admission into the first batch, 1600 applications were received and 25 incumbents were selected through an entrance exam. He said that the selected students are pursuing their graduation (3 yr BSc, BA, B.Com course) at MCM DAV college sector 36, Chandigarh and are imparted training in sports, personality development, skill development and SSB at the institute. He added that there is quality arrangement of food and accommodation for the students.
Making an appeal to the girls to opt armed forces as career, Major General(Retd) IP Singh said that it is not just a career but an opportunity to show our patriotism and dedication towards our motherland. He said that Mai Bhago Armed Forces Preparatory Institute would prove to be milestone in training the girls for this noble profession and in times to come it will be instrumental in increasing the number of induction of Punjabi girls into the armed forces.