Got released in the presence of film's team here today, film is a situational comedy and releasing soon
NewZNew (Chandigarh) : There are many things Punjabi people are known for. And one thing out of them is something which proves Punjabis are super crazy. Guess what? It is the desire of moving out of India, especially landing up in Canada. That's how almost every second Punjabi guy dreams of catching 'Canada Di Flight'! This upcoming Punjabi film is a funny tale of three lazy and unfocused friends who dream of landing directly into the land of Canada from their village. The film is a production of Maxwell Entertainment Pvt. Ltd., AM Films and Srishti Cine Entertainment and the producers are Sunil Pathare, Ajay Makkar, Deepak Chowdhary and Tejas Parmar. Roopesh Rai Sikand has directed the film.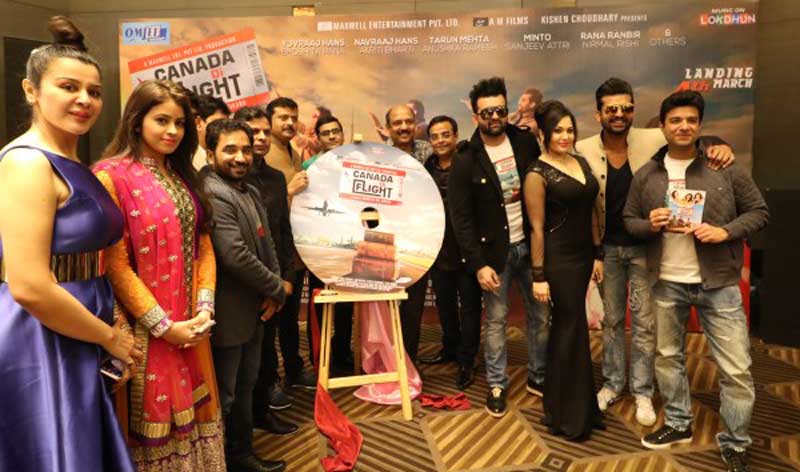 Yuvraj Hans, Navraj Hans, Tarun Mehta, Shobhita Rana, Aakriti Bharti, Aanushka Ramesh, Rana Ranbir, Sanjeev Atri, Ramesh Kumar Minto, Rajinder Gill (Shakku Rana), Nirmal Rishi and many others will be seen in the film tickling your funny bone.
The music of the film was released today in the city in the presence of film's team. The music has been composed by Gurmeet Singh, Jassi Katyal and Altaaf Sayyed. Lyrics have been penned down by Kumaar, Rashhpal Malhi, Ashok Punjabi and Atiya Sayyed. Late Labh Janjua, Navraj Hans, Yuvraj Hans, Kunaal Ganjawala, Altaaf Sayyed and Aanya have lent their voices to the melodious songs. The album has a total of eight songs which are romantic, funny and peppy too.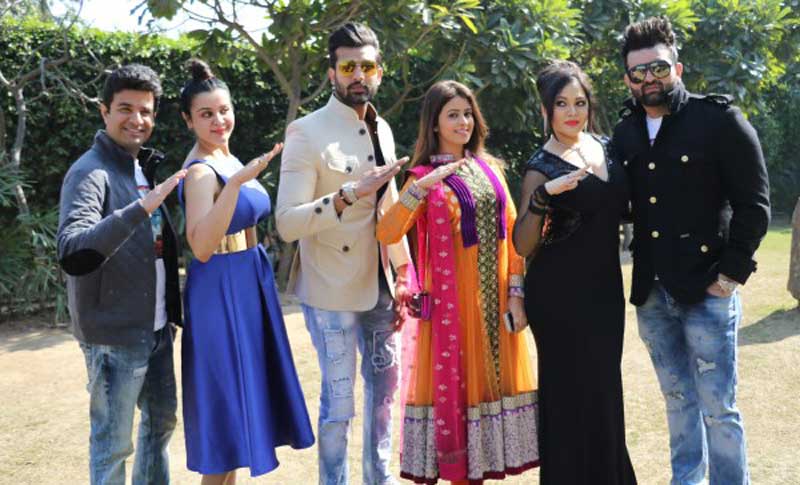 Director Roopesh said, "There is a funny switch in the lives of our protagonists which can be better enjoyed with the music of the film. I would say the songs are a vital part of my film."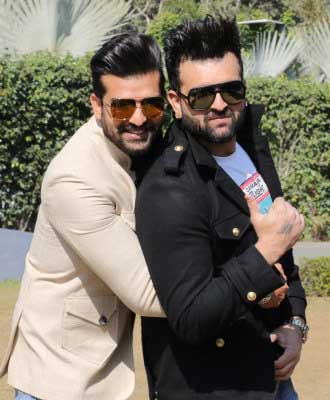 Singer brothers Yuvraj and Navraj Hans said, "The music is going to be loved by all as it has got the best combination of composers, lyricists and singers. We are missing Labh Janjua paaji on this occasion. He sang Dhol Nagaade in this album which is one of its kind."
Prakash Jain and Parminder Meghraj Kasana are the co-producers of this flick. Story and screenplay have been written by Roopesh Rai Sikand and Manoj Sabharwal.