NewZNew (Chandigarh) : For all the music lovers out there, here comes a treat with a blend of many talented and known music producers and singers in one album. On Tuesday, the music of upcoming Punjabi film 'Born To Be King' was released in Chandigarh in the presence of cast and crew of the film. The film is a production of Ask Movies Ltd. and has been produced by Sudhir Sharma who has also written its story. This family drama has been directed by Satyajeet Puri. The film stars Ateesh Randev, Sonam Bajwa, Deana Uppal, Puneet Issar and Ranjeet.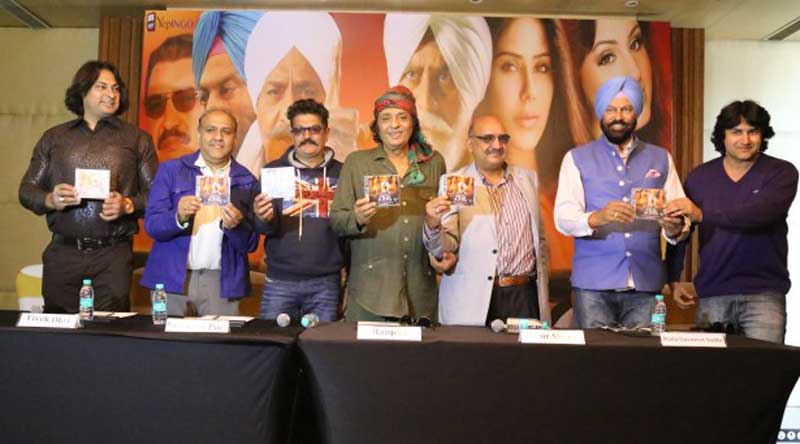 The album consists of five songs of different flavors. The list of singers includes Rishi Rich, The Artist KcK, Amarjeet Bolla, Apache Indian, Harbhajan Talwar and Sippy Rurka Kalan. The tracks have been composed by The Artist KcK, Harbhajan Talwar and Apache Indian. The flavor is truly international and so is the feel.
Director of the film Satyajeet seems quite happy with the music compositions and told that centering many artists in one album was targeted for all the music and movie lovers of Punjab. He hopes that the audiences would like the songs.
Producer Sudhir Sharma said, "Like every other Punjabi film, we have the tadka of music and this is our USP. We have been honestly working on our music from day one and it is going to support our film very strongly."
The film has been shot in London and Punjab and releasing on 4th March. Actor Ranjeet said, "The music is very youthful and we want the film's message to be propagated through our young audiences. The music could play a vital role in that."