NewZNew (Mineola, NY) : Nassau County Comptroller George Maragos announced the appointment of Mr. Dilip Chauhan as Director of South East/Asian Community Affairs.
Mr. Chauhan will be responsible for monitoring and enhancing minority and women owned business participation in County contracts and purchases.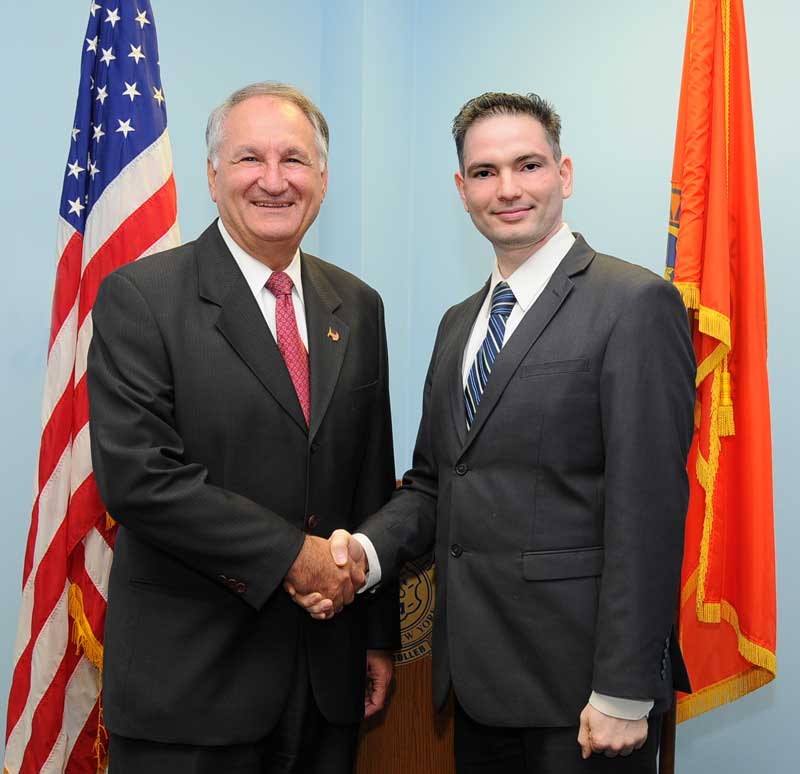 "Dilip is a diligent professional and a respected leader in the South East/Asian community," Comptroller Maragos said. "In this new capacity, he will continue his outstanding community efforts, while assisting the Comptroller's office to ensure that Nassau County is adequately addressing the challenges of our minority business owners and residents."
"I look forward to advancing the mission and goals of the Comptroller's Office while helping members of the community to better navigate local government, and gain full access to business opportunities," Mr. Chauhan said. "I am honored to serve in this capacity, and I look forward to working tirelessly on Comptroller Maragos' and the community's behalf."
In addition to serving as the South Asian Community Coordinator for several municipalities, Mr. Chauhan served as a past advisor to the Association of Indian American Physicians.  He was a volunteer for the United Nations Millennium World Peace Summit and received numerous awards for his service and contributions to the South Asian community. Dilip Chauhan holds a Bachelor of Science Degree in Electrical Engineering.