Now make your own play list from a library of 49,000 Punjabi and Hindi songs on the Vi App!: Vi customers in Punjab no longer need to download and subscribe to multiple Music Apps for their daily music dose.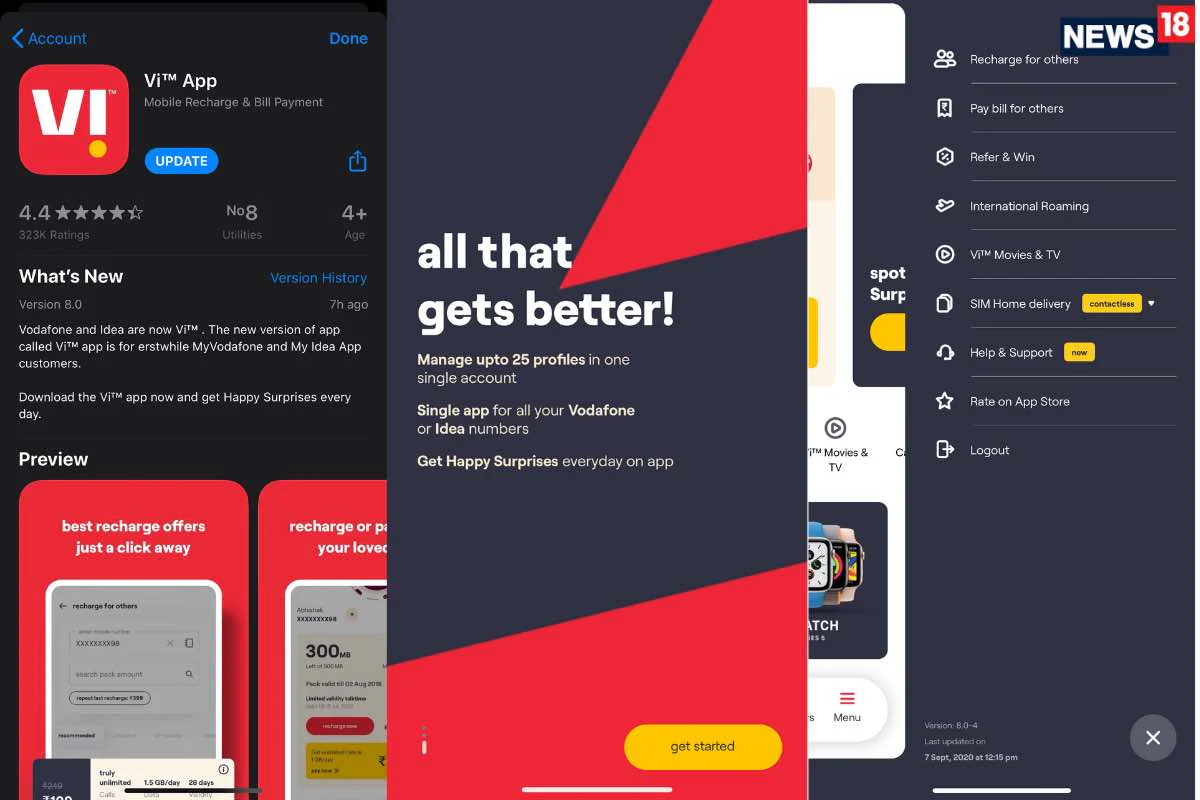 Leading telecom brand, Vi in partnership with Hungama Music, brings 49,000 Punjabi and Hindi songs across multiple genres, to cater to the interests and preferences of customers in the state.
Vi has curated a wide repertoire of millions of popular musical compositions spanning 20 Indian languages. This huge library of Ad free Music is available to all Vi customers exclusively on the Vi App for the first 6 months at no extra cost.
Through the Vi App, Vi customers can get unlimited downloads, stream music videos, latest Bollywood news, set caller tunes while listening to songs and also listen to a variety of podcasts etc. Besides Punjabi and Hindi music options, Hungama Music on the Vi App also offers songs in 18 other languages for music lovers.
Mukul Sharma, Cluster Business Head- Punjab, Haryana, HP, J&K, Vodafone Idea said, "Vi constantly strives to enrich the lives of our customers by introducing innovative and differentiated offerings, helping them stay ahead. Through Vi Music, we now bring relevant and local Music content for our customers in Punjab to get their daily dose of musical entertainment. With seamless 4G connectivity and fastest speed, Vi invites all our customers in Punjab to join the Vi App and access a huge library of English, Hindi and Punjabi music free of cost, brought through our partnership with Hungama Music."
The Hungama Music offering on the Vi App is aimed at fulfilling the customers' need for a comprehensive music streaming service. Besides Hindi and Punjabi songs, Vi customers have a choice of Music offerings in Assamese, Bengali, Bhojpuri, Gujarati, Haryanvi, Kannada, Kashmiri, Malayalam, Marathi, Oriya, Rajasthani, Tamil, Telugu languages amongst Indian languages, as well as Korean, Arabic, Sinhalese and Spanish music.
Know More About Vodafone Idea Limited
Vodafone Idea Limited is an Aditya Birla Group and Vodafone Group partnership. It is India's leading telecom service provider. The Company provides pan India Voice and Data services across 2G, 3G and 4G platform. With the large spectrum portfolio to support the growing demand for data and voice, the company is committed to deliver delightful customer experiences and contribute towards creating a truly 'Digital India' by enabling millions of citizens to connect and build a better tomorrow. The Company is developing infrastructure to introduce newer and smarter technologies, making both retail and enterprise customers future ready with innovative offerings, conveniently accessible through an ecosystem of digital channels as well as extensive on-ground presence. The Company is listed on National Stock Exchange (NSE) and Bombay Stock Exchange (BSE) in India.
The company offers products and services to its customers in India under the TM Brand name "Vi".