NewZNew (Panchkula) : Sahodaya Schools Complex Panchkula organized a workshop for principals on the theme 'Nurturing Leadership in Schools' at Hansraj Public School, Sector- 6, Panchkula.
The Workshop attended by Principals and Sr. Co-ordinator across the region focused on nurturing leadership to take institutions on the road of excellence.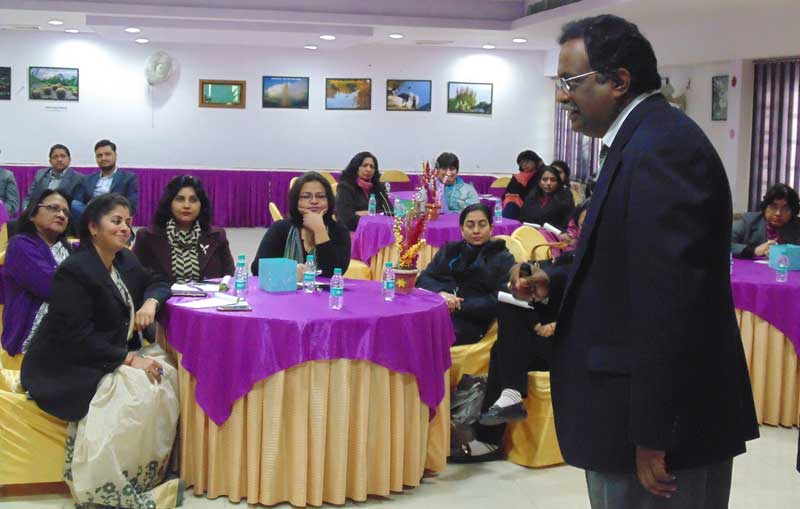 "Stop Teaching and Start Reaching" said Dr. A. Senthil Kumaran, Principal Counsellor Education Excellence CII, when he opened a dialogue with the member participants. Dr. Kumaran stressed that institutions need to nurture individuals and have defined policies to prepare them to face challenges posed by modern education system.
Sahaodaya School Complex Panchkula has been consistently working towards uniting schools of the region to enhance quality education keeping in sync with the latest technology driven times.
Capt. Sanjay Anand, Vice Chairman- Public Relations, Sahodaya Complex said, "Such workshops prove to be fruitful as all participants have excellent take aways from it."
"Such ventures unite the fraternity to bring about the needed change, focusing on improving the educational environment, said Mr. B.B. Gupta, Vice Chairman Academics, Sahodaya Complex.
Mrs. Jaya Bhardwaj, General Secretary, Sahodaya Complex, extended a vote of thanks to the member delegates, "Sahodaya Complex works towards providing enriching learning environment to its member schools, with a focus to facilitate the teaching learning process. I'm sure we all will treasure and utilize today's experience will not just be carried home but also utilized in a purposeful manner", she said.