Emphasis on "OPPO Camera Phone" and launch of more photography-focused F series models, together with radical marketing campaigns for a rising year of 2016
Targeting35,000 sales outlets and 180 official service centers in India in 2016
F1 – the Selfie Expertwith"silk metal" back available in golden/rose gold colors with 4G VoLTE at Rs 15,990
F1 Plus – the high spec variant of camera-focused model F1 will be available in April at Rs. 26,990
David Richardson, Chief Executive, ICC and Ace Photographer Rohan Shrestha present at launch
NewZNew (Mumbai) : Signifying the growing importance of mobile photography globally, OPPO Mobiles, a leading global technology brand,is targeting for a year of rising in India. The strategies include emphasizing its continuous focus on mobile photography via "OPPO Camera Phone", and the launch ofthe "Selfie Expert" F1 priced at Rs.15,990.The F1 Plus, a high spec variant of the F1 with even moresophisticated camera functions, will be available at Rs. 26,990later in April.Also, OPPO will further expand its offline channels and is targeting 35,000 sales outlets and 180 official service centers to achieve radical development in India in 2016.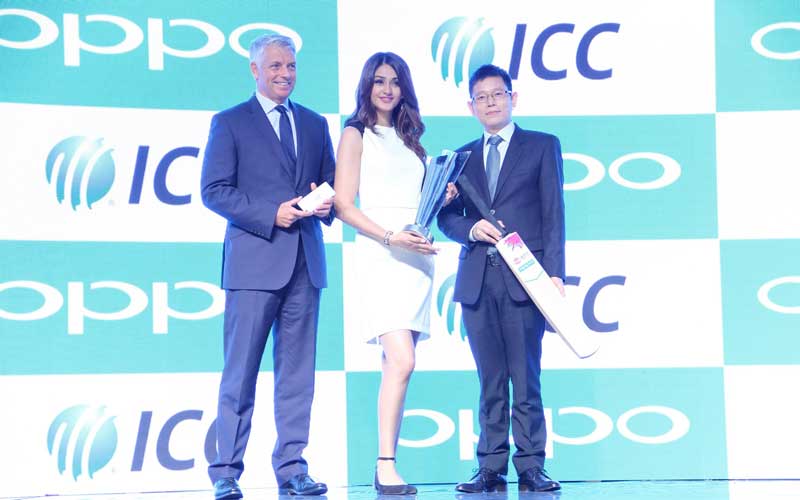 Emphasis on"OPPO Camera Phone" for further brand differentiation
As of late 2015, the OPPO brand has been registered in 140 countries and is operating in over 20 markets worldwide.In 2015, OPPO has sold around 50 million smartphones globally, up 67% year on year, with over 3,000 researchers involved in developing innovative technologies as well as high quality and iconic products.
Nowadays, smartphones are taking over as personal cameras which makes camera as the most important factor for smartphone buyers in the future. For OPPO, it has constantly focusing on mobile photography.In 2008, when OPPO launched its first feature phone A1 03, it had the best photography performance in the segment. In 2012, OPPO integrated the first-ever beautify function into U like 2, followed by many brands later. To capture amazing selfies, OPPO invented world's first rotating camera on its N series, namely the N1 and the N3. OPPO also created the first Ultra HD feature capable of shooting 50 MP photos in 2014,and later the first Screen Flash feature in early 2015.
OPPO scores were almost doubled in terms of preference for camera functions compared to other global brands in a research conducted by Nielson in the first half of 2015. The accumulation of its past legacy of mobile photography technology, the increasing consumer demand towards it and the high recognition of OPPO camera functions make it very natural for OPPO to emphasize on "OPPO Camera Phone". As a first step, OPPO has already announced that it would release the camera-focused F series early this year.
"By officiallyannouncingour emphasis on'Camera Phone', OPPO reiteratesthe focus on mobile camera technology", Sky Li, OPPO Global VP, MD of International Mobile Business and President of OPPO India,said."This also reflects our long term commitment to the Indian market and our resolution to grow in India."
Mid-rangeSelfie Expert F1 and the yet-to-come F1 Plus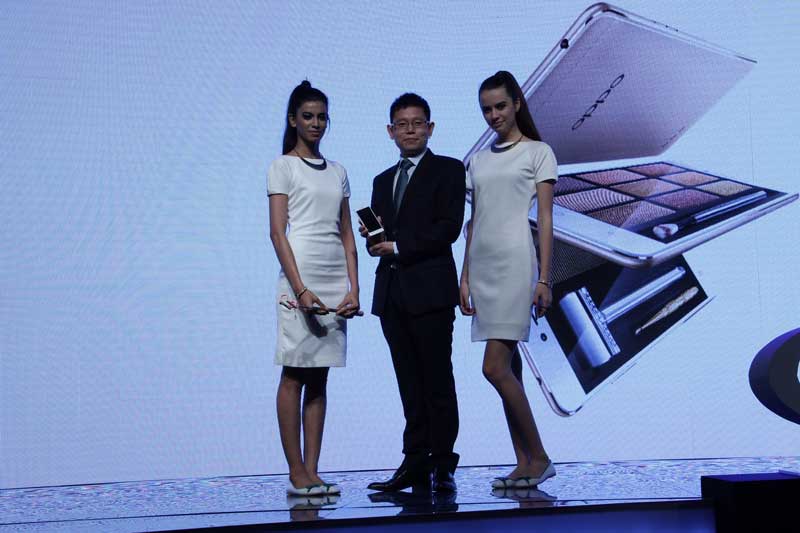 OPPO F1, the first product of the newly announcedF series, was unveiled in the presence of David Richardson, Chief Executive, International Cricket Council (ICC) and Ace Photographer RohanShrestha here today.
Dubbed as the "Selfie Expert", the F1features a standout 8 MP front-facing camera witha wide f/2.0 aperture lens and a 1/4-inch sensor,a sophisticated Pure Image 2.0+ photography platform offeringOPPO's Beautify 3.0 feature, OPPO's patented Screen Flashto make snapping selfies in low-light conditions, and can shootselfies using hand gestures and spoken commands, ensuring stunning selfies in all conditions.
The F1 also features a 13 MP rear camera with an ISOCELL sensor, thephase detection autofocus (PDAF)with a focus time of just 0.1s, andthe anti-shake optimization feature which enables the camera to automatically select the clearest image from a huge buffer of image data the moment the shutter button is pressed.
The F1 is specially designed with powerful software and hardware to make capturing stunning selfies a breeze, with a Qualcomm Snapdragon 616 series Octa-core processor with 3GB RAM and 16GB ROM, all backed by OPPO's spectacular build quality with a silk feeling metal panel.
The F1 comes in two colors of Golden and Rose Gold, and is 4G enabled at a price of Rs 15,990.
OPPO also offers one more surprise for Indian consumers who pursue supreme photography performance, by announcing that the F1 Plus, a high spec variant of the F1 with a 5.5" FHD Screen, a RAM as big as 4GB and even more sophisticated front camera photography performance, will be available in April at Rs26,990.
2016: OPPO's year of rising in India
In 2016, OPPO India is targeting a radical development and views this year to be the year of rising.To achieve that, the company will not only have the F1 and the F1 Plus, but extend its efforts to areas of marketing, distribution channels and service policies.
OPPO has renewed its brand association with Bollywood superstars HrithikRoshan and SonamKapoor earlier this month to further accelerate its marketing campaign in South Asia Region.OPPOhas entered into a 3-year partnership with FC Barcelonaand recently announced its Official Global Partnership with International Cricket Council (ICC) for the mobile phone category for four years starting 2016.
David Richardson, Chief Executive of ICC, said, "Both cricket and OPPO connect people in an amazing way. I am delighted that the ICC is a part of the F1 launch. OPPO is known worldwide for innovation and we are looking forward to an exciting partnership in the years to come, an association that will, through ICC's events, bring fans together from around the world, creating an unforgettable experience for all involved."
The company will also expand its offline sales outlets to 35,000 and target 180+ service centers across the country. Additionally, OPPO has also announced a 30-dayreplacement period and 24-month warranty policy for every OPPO product sold across India.