700+ exhibitors and 200 + new products expected.

Live demonstration of more than 500 woodworking machineries, technologies at IndiaWood 2016.
NewZNew (Chandigarh) : See the innovations and latest technology in the woodworking industry: there are plenty more reasons to visit INDIAWOOD 2016 in Bangalore. One of the world's largest trade shows for Furniture Production Technologies, Woodworking Machinery, Tools, Fittings, Accessories, Raw Materials and Products being held at the Bangalore International Exhibition Centre from 25 – 29 February 2016. As always, IndiaWood looks forward to a huge participation of Furniture & Kitchen manufacturers, Saw Millers, Timber Traders, Plywood/MDF/ Particle Board/ Laminate Manufacturers &Traders, Traders and Manufacturers of furniture fittings / hardware, architects, builders and interior designers etc from Chandigarh & Punjab.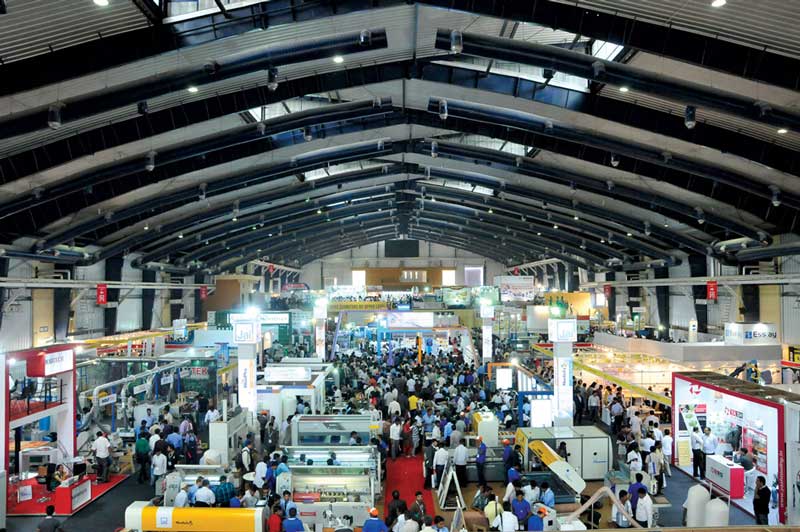 IndiaWood, is the industry's most important biennial meeting place for the last two decades in India, is now also steadily gaining prominence amongst the international woodworking industry. For the past few editions INDIAWOOD has featured over 50% exhibitors from overseas.
More than 700 companies from 17 States in India and 40 countries around the globe – representing a vast array of furniture production technologies, woodworking machineries, tools, fittings, accessories, raw materials and products – will be taking part, confirming yet again its leading role as Asia's largest trade fair for the woodworking and furniture manufacturing sector.
Over 40,000 craftsmen, woodworkers, furniture & kitchen manufacturers; distributors, dealers and manufacturers of hardware & accessories; plywood & particle board manufacturers & traders; manufacturers of wood-based products; architects, interior designers & builders and the entire woodworking ecosystem from all over India and South-East and South Asian countries will once again look forward to participating in IndiaWood 2016.There will be representation from Nepal, Sri Lanka, Bangladesh, Middle East, Malaysia, Myanmar, Bhutan, Thailand, Indonesia and the Philippines.
Event Highlights:
–       Over 4,30,000sqft of exhibition space
–       Over 700 Exhibitors
–       Over 40 countries exhibit at the show
–       9 Country Pavilions from Germany, China, Italy, Canada, France, Malaysia, Taiwan, Turkey and USA.
–       Over 200 Product Launches
–       Demonstrations of over 500 woodworking machines
–       Over 40,000 trade visitors
–       Seminar on "Wood in Architecture" by international speakers in association with Indian Institute of Architects – Karnataka Chapter
–       Furniture Distributors Summit
–       'Sourcing Forum' to offer business opportunities for visiting furniture manufacturers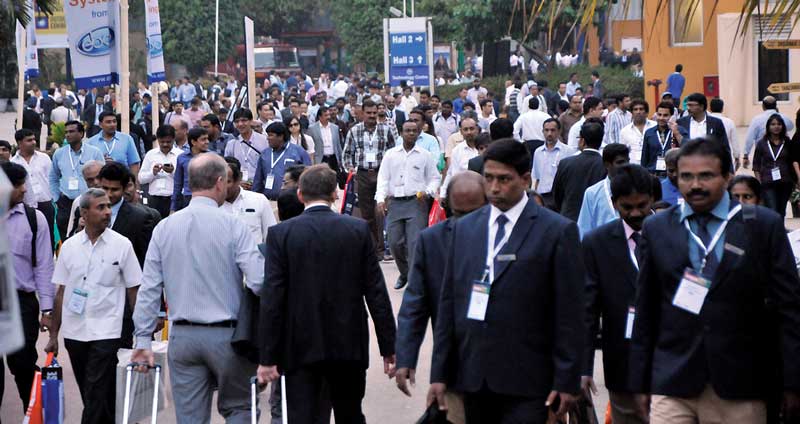 "Evidently, exhibitors continue to value the strength of IndiaWood 2016 as a strategic platform, showcasing the very latest technology and innovations that are currently shaping the modern woodworking and furniture production industries. Through proactive engagement with stakeholders and a genuine commitment to excellence, IndiaWood has evolved in line with industry demand, and is globally recognised for doing so. As organisers we firmly hold the belief that IndiaWood 2016 will be the best yet," said Sivakumar V, General Manager,PDA Trade Fairs.