NewZNew (Chandigarh) : The man who amazed the Punjabi film and music world by organising the first ever Punjabi International Film Academy Awards (PIFAA) in Toronto, Canada, in 2012, Rajinder Saini, was in Chandigarh again on Tuesday night to announce the launch of a studio in the city for his recently launched 24 hours Parvasi Radio in Toronto.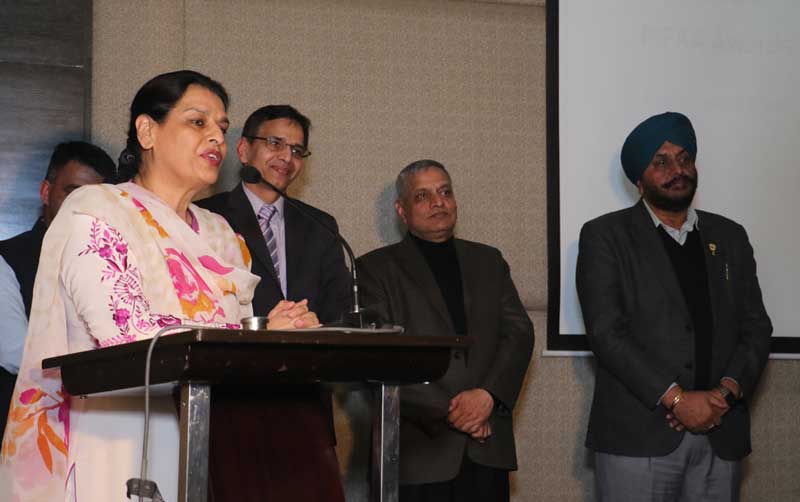 It was a gala evening at JW Marriott with the cream of the Media world present, when Saini announced that the Radio launched on January 1, which has a worldwide reach through the Net, will generate 10 hours of content every day in its Chandigarh studio. The Toronto studio will generate 12 hours of content and 2 hours each day will be devoted to live Gurbani.
As guests of honour Justice (retd) R K Garg, chairman of the Punjab NRI Commission, Punjab information commissioner Ravinder Nagi  and Member of Provincial Parliament (MPP) of Ontario province in Canada, representing the constituency of Mississauga-Brampton South Ms Amrit Mangat wished the project all success, Rajinder Saini said through its worldwide network of reporters and anchors, the radio will bring to worldwide Punjabi diaspora the best of Punjab and world news as it happens. The content will be a healthy mix f culture, films, music, politics, sports, etc. Live interviews with top Indian personalities visiting Toronto will also form part of the bouquet.
He said the Punjabi diaspora in Toronto, as also elsewhere in Canada, was so glued to the happening back home in Punjab that their interest could be even higher than those living here. The Delhi elections had generated tremendous interest in Canada and elections expected to be held in Punjab in 2017, had already started creating a lot of buzz there. It would be as if the elections are not being held in Punjab, but in Canada, he added.