RJ Marathon engage listeners on the new way of sharing mobile internet; mobile studios give live experience of 92.7 hour RJ Marathon to the residents of Chandigarh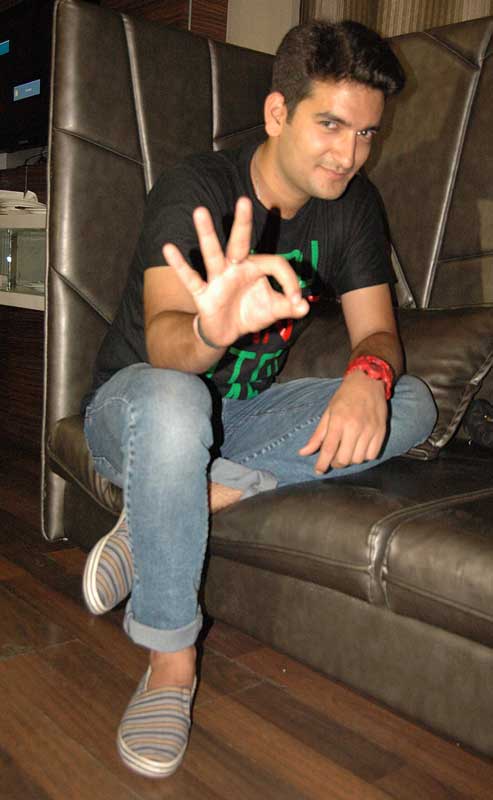 NewZNew (Chandigarh) : Known for creating cult campaigns, the two powerhouses 92.7 BIG FM, India's largest and the No.1 radio network and Idea Cellular, a leading telecom brand, have joined hands to create interest among consumers about the new way of sharing internet through the 'India Sharing Season' campaign. As part of the campaign, 92.7 Hours of RJ Marathon starting from January 26 will take listeners to an experiential journey of sharing and caring.
At an event held in the city, popular morning RJ Abhimanyu flagged off the RJ Marathon from  studio of 92.7 BIG FM & is celebrating and encouraging the listeners to join and pledge for the new way of sharing internet. Talking about how sharing has evolved over the years, RJ Abhimanyu is engaging listeners with the new ways of sharing internet and how it changes lives of the less fortunate while they share their experience of sharing internet. Keeping the spirit of the on-air marathon high, celebrated actors, singers and musicians  are lending their support to the RJ's in their endeavor of creating a record of its kind while talking about the new ways of sharing internet and sharing their personal experiences of sharing.
RJ Abhimanyu is interacting with the listeners through a live show & is moving around the city for the listeners to give them live experience of the 92.7 hour RJ Marathon. Listeners can also pledge their support by calling on 1800-30-101-927 or logging on to www.927bigfm.com/indiasharingseason or can participate in the marathon and live tweet with #IndiaSharesIndiaCaresMarathon.
Talking about 92.7 hour RJ Marathon, a spokesperson from 92.7 BIG FM said, "In an attempt to provide our listeners with different and quirky content, we are sure that this one-of-its-kind marathon will be liked and appreciated by our discerning audience. We hope that the listeners take notice of this new way of sharing internet and use it effectively to help others. We look forward to a large participation and support by the listeners while enabling our RJ's to create a record of its kind and making the marathon a success."
Tune in to 92.7 BIG FM to be a part of India's one of its kind 92.7 hour RJ Marathon and look out for the live mobile studios around you to experience the marathon.