SCoRe Announces the Hunt for the Smartest Marketing Communications Intern for the Summer of 2016
NewZNew (Chandigarh) : The Indian School of Communications & Reputation (SCoRe), India's first independent school of Public Relations located in Gurgaon announced the hunt for the smartest marketing intern. The internship offered by SCoRe will be in the field of marketing and communications. The students who are currently in their final year of graduation are eligible to apply.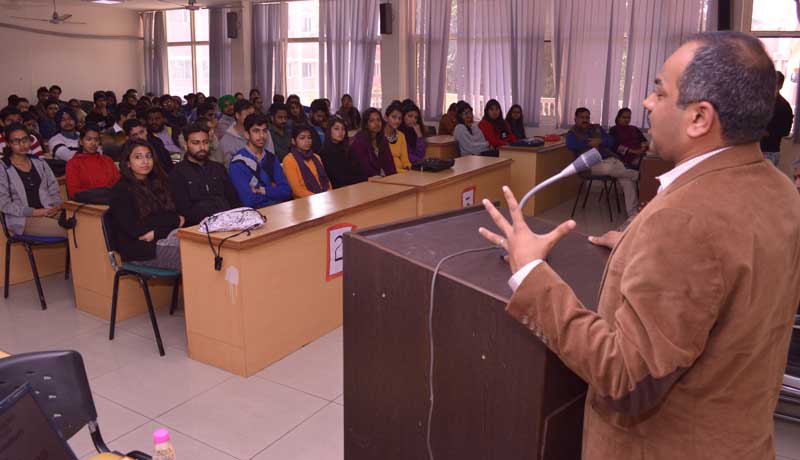 Amith Prabhu, Dean of the Indian School of Communications & Reputation said "Internships are a great way to give aspiring professionals a glimpse into the world of work. Public Relations has emerged as a great career option over the years. We want to get as many students from Tier 2 cities excited about a career in the interesting world of communications. We are offering two fully paid internships this summer. For those who apply and do not make it to the internship we are offering scholarships to the full-time program at the school."
The 'Smartest Intern' program will select two interns based on applications that come between February 10th and April 20th. The internship will run from May 15th to July 15th and will offer a remuneration of Rs. 20,000 per month to the selected interns. Interested candidates can send their CVs to [email protected]. 20 shortlisted candidates will be invited to a Skype interview.  The details of the internship are available on our website www.scoreindia.org
SCoRe was launched in 2015 to create a fountain of talent for the Public Relations profession in India. Admissions to the first batch of the 10 month full-time program are open for the academic year 2016. There are scholarships available. Every admission comes with a guaranteed job in one of the leading PR firms of the country.
The school will have a focus on corporate communications and political communications. SCoRe is governed by an advisory board and an academic council which comprises of senior PR professionals of India. The school is endorsed by PRCAI (Public Relations Consultants Association of India) which is Indian PR profession's flagship trade association and a forum for government, public bodies, industry associations, trade and others to confer with public relations consultants through one body.