NewZNew (S A S Nagar) : Shemrock School Sector -69 organised Toddlers Sports Carnival at its campus. The School's sprawling ground bore a very festive look .It was open carnival  for all. Kids participated in games as per age categories. Parents  also involved in  various kind of activities and fun games were organised at the moment. Motu patlu cartoon characters were also invited , who cheers the participating children . Children were excited to see their favourite cartoon characters encouraging them .There were also another fun games  like  feeding hungry Motu, puzzle game , bowling champs, motu patlu ludo etc.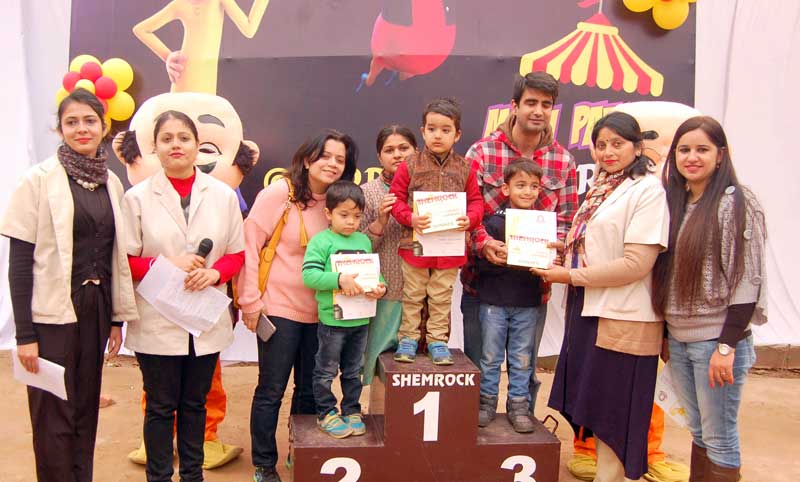 While motivating the children Chairman, A.S.Bajwa said that such activities keep kids active, outdoors and having fun. It gives a plat form to budding talents in various fields to showcase and improve their talents, which is essential for the all-round development of a child.
 It was day full of fun activities at the school. There were prizes for winners and a complimentary gift for all participants. The winner of cat-A were charvi,Mishti,Arihant Kaur Bajwa.Winner of Cat –C were Aarav Arora ,Prithish Gupta and Krishaang Vats, whereas Samar suri ,Shardul Uday and Nischay were cat –D winners . Consolation prizes were given to Angad Singh and Yuvika.