NewZNew (Chandigarh) : Since 1983 the TVS factory team has been racing in all competition categories – circuit, rally and motocross in India and in countries all over the world and has been the incubation crucible for a vast number of Indian national racing champions.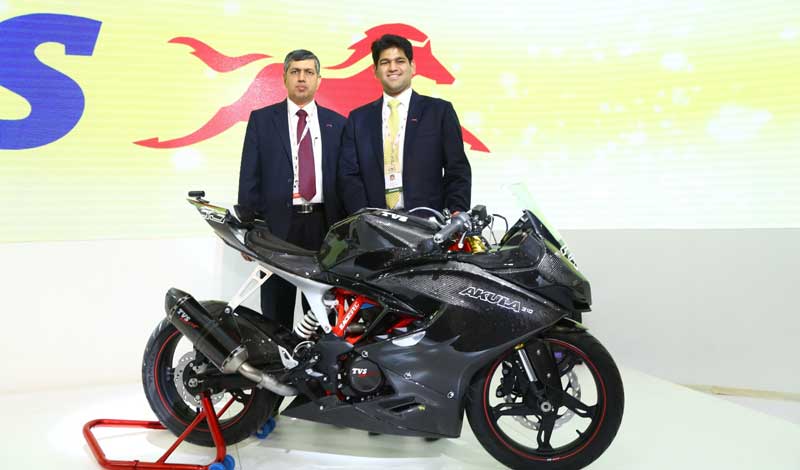 Conceived ground up as a track machine, taking inputs from our factory race riders as well as using cutting edge technology we have built a seriously capable racer that can be a winner each and every time it's on the track. A high performance engine breathing through a forced air fed air box gives the engine a high rev peak capability. This mated to a quick shifting 6 speed gearbox helps it attack from one corner to the other keeping ahead of its competitors.
The list of equipment is impressive as well as essential starting for USD forks, radial calipers, highly stiff space frame chassis as well as lightweight carbon fibre bodywork. Aluminium sub frame and the cast alloy swing arm keep the dynamics under control and gives flexibility to rider. The bodywork is the result of endless hours in the wind tunnel to fine tune a slippery shape and tucked in race ergonomics. The heat management gills in the body as well as dorsal fin underneath the seat gives it's a characteristic shape and aids in aerodynamic efficiency. This characteristic shape gives it a shark like look thus giving its name AKULA which means shark in Russian. Other features include a full function digital speedo, on board gyro cameras and a steering damper for additional stability.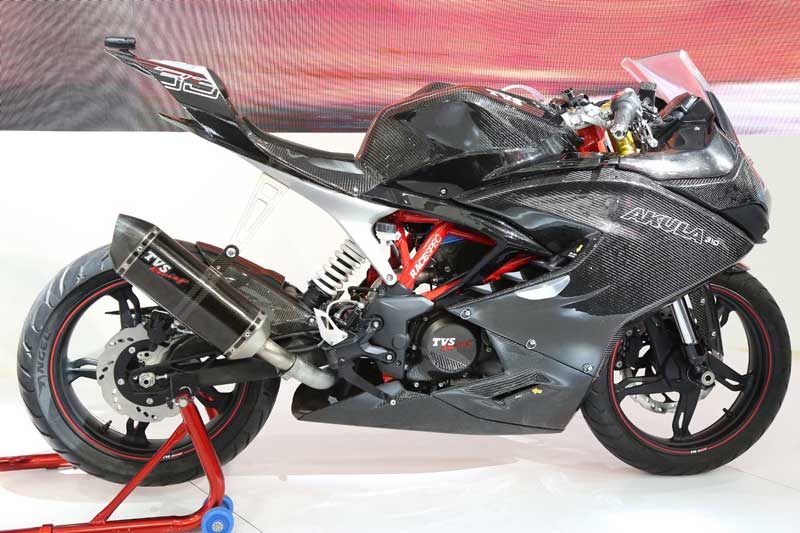 All these features as well as superbly engineered form give it a highly focussed function of winning any challenge on the race track.