Understanding the Nuts and Bolts of Web Application Architecture : Web applications have become an integral part of human life. We shop, seek medical advice and handle our banking and finance management issues using an array of apps without stopping to give a thought about how they are developed. In essence, we don't realize that it's a fully fledged industry that's backed up by a string of professionals under the umbrella of a tech-oriented architectural outfit that span the globe.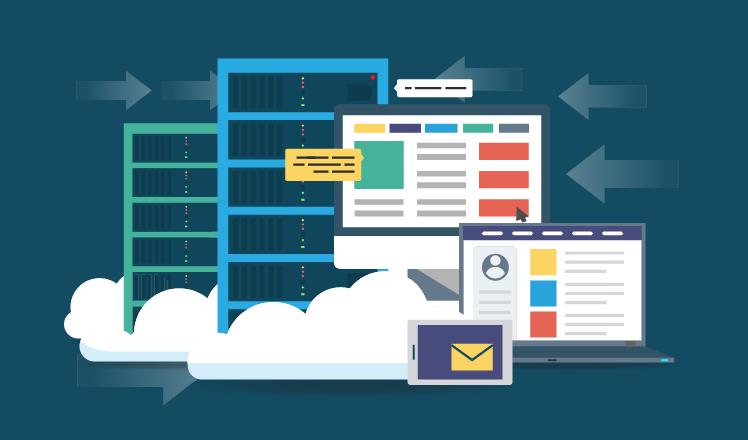 The architectural framework weaves together middleware with database systems to reflect on user interfaces as complete digital products. These include app users and the coders' sphere that incorporates programming languages such as HTML, CSS, and JavaScript. Note that a good web architectural design rules out the need for a specific Operating System (OS) for the end product (the app) to serve its intended purpose.
A Breakdown of App Design Architecture
To understand how web applications work, you have to have a grip on what the development process always intends to achieve. These include:
Accessibility through specific URLs at the end user's command.
Data retrieval from servers and browser execution protocols.
Customized usage by the end users.
Pushing for Futuristic App Modeling
Web architecture is evolving – a phenomenon that has led to the creation of sub-components within the bigger app industry. Medical apps are, for instance, taking a different approach from business or information-based apps. Web application architecture is subsequently becoming more and more consumer-oriented with the emergence of microservices as well as serverless app architectural options. This means that companies and organizations are requesting for web apps that can help them ride along the new wave of technology without getting washed ashore – belly-up.
Type Diversity
The type of web development framework that you may choose, in collaboration with your app designer, pegs on what you intend to use the app for and the platforms that you intend to run it on. Many prefer to go for the cross-platform option to cut across the Android and the iOS platforms. Efficiency issues also come into play in this instance. Single Page Applications (SPA) is commendable for speedy execution and modern outlay that run on AJAX and XML codes. Microservices are lightweight architectural frameworks with bespoke features as the serverless app frameworks are simple and cost-effective.
Note that all the three frameworks are HTTPs and REST API compatible for easy network connectivity as indicated W3. What makes web apps architecture interesting is the number of languages that you can use to have them up and running. JavaScript and Node.js sit on top of the pile and it's often used by seasoned web application architects because it gets the business, data and the presentation layers of the apps overall design done with acute precision with regard to code optimization.
Conclusion
In conclusion, web apps architecture enables industries in different domains to walk into the future with brighter prospects. Making it in a tech-savvy business environment depends on how articulate your web application architect is able to capture your vision and company philosophy. This is because the industry has something for everyone and embracing its benefits in any way is synonymous to positioning your enterprise for exponential growth and healthier books of account that's fed by a universal clientele base.