NewZNew (Chandigarh) : The concluding day of the 7th Chandigarh National Crafts Mela at Kala Gram, based on the theme ''North to North East'' (Kashmir to Kohima), witnessed an unprecedented rush of Mela enthusiasts, who thronged in thousands to savor the fascinating folk art, craft and traditions of various parts of the country. The Mela, a joint venture of Chandigarh Administration and the North Zone Cultural Centre (NZCC), brought the composite cultures, crafts, cuisines and colorful folk traditions under one umbrella.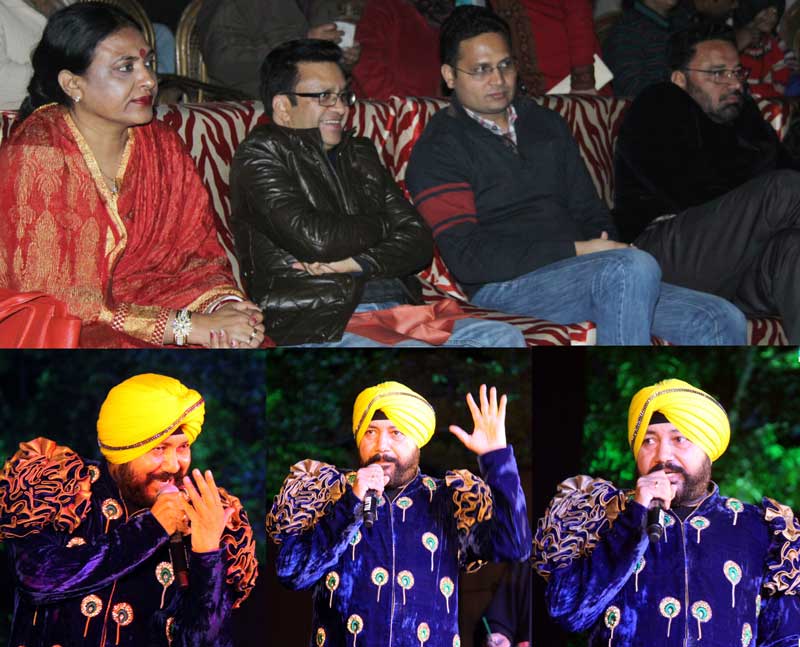 The stage performances today featured folk artistes of various states, who presented folk dances and folk lores of their respective regions. Prominent folk dances performed on the occasion were 'Gaddi' dance of Himachal Pradesh, 'Bihu', a popular folk dance form of Assam, 'Ghasiari' from Uttrakhand and semi-classical dance performance from Udisha, artists from Nagaland performed a traditional folk dance, which was highly appreciated by the audience. Mahavir 'Gudu' and group, from Haryana, presented Haryanavi songs, interspersed by rib-tickling Haryanvi jokes. They also presented a folk dance 'Khoria' dance.
Keen Mela buffs virtually stormed various stalls, especially those displaying ethnic wood carvings, furniture, designer crockery, carpets, rugs and floor coverings, handicraft and handloom items. Readymade garment, jewelry and stalls displaying woollen garments, like shawls, stoles, mens' 'lois', mufflers and caps of all kinds in attractive colors. Food stalls too witnessed a huge rush during the day and evening on the concluding day, unlike the previous days. The day being Sunday, the stall owners had made special arrangements to meet the rush.
Mela enthusiasts enjoyed the mesmerizing music by Been-artists, and Rajasthani Kaachi-Ghori performance by artists earned encomium. Kids had a great time today enjoying train, car, jeep, motorbike ride and swings. They went crazy about balloon sellers and toy stalls, while young and old were seen clicking selfies with the gaily-dressed folk artistes and ''Behrupiyas'' posing as Lord Krishna, Maa Kaali and other mythological figures.
In the evening segment, besides a host of other performances, including folk dances of various regions of the country and singing soirees were held. The star performer of the evening was the renowned Daler Mehandi, who sang his foot-tapping dance numbers, one after the other. Kicking off the musical evening with an invocation 'Namo…namo…', 'Allah hu…allah hu' he went on to sing his hot favourite 'haiyo rabba…haiyo rabba…bolo tara..rara' and 'Saade dil te chhuriyan chalayian…' which kept the audience in thralls.
The chief guest on the occasion was UT Home Secretary, Sh. Anurag Aggarwal, and Director Cultural Affairs Sh. Jitender Yadav who was greeted by the NZCC Director Dr. Rajinder Singh Gill. He had a special word of praise for the arrangements made during the 10-day Mela.
Keeping in view the last year's parking blues; the organisers had made elaborate arrangements for the convenience of the public. Security arrangements, too, were in place to pre-empt chances of any untoward incident.