Music of this upcoming Punjabi film released in the city by Navraj Hans, songs and film is all about a social message to wake you up
NewZNew (Chandigarh) : Seeing the increasing culture of drugs in Punjab, Iknoor Films and Sunmeet Kaur is coming up with their first ever Punjabi film 'Wake Up Singh' which gives a social message of going against the drugs. On Wednesday, the music of the film got released at Hotel Piccadily, Sector-22 where singer-actor Navraj Hans made a special presence. Music director of the film Maan Singh and known singer Shamsher S. Mehndi were also present on the occasion along with the lead actors Gagandeep Singh, Simpy Singh, Vikram Kumar, Manmeet Singh and Gulzar Singh.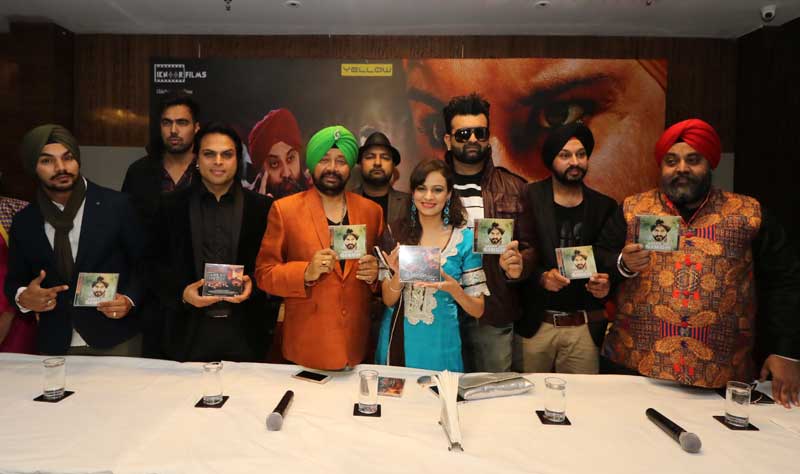 The album consists of eight songs in total which include three Gurbani tracks also. For the songs, lyrics have been penned down by Anish, Gora Singh, Vinay Saini, Lakhwinder Singh and Rummy Singh. Shamsher Mehndi, Gora Singh, Jeet Mangoli, Yaman Mangoli, Lakhwinder Singh, Manpreet Singh, Anjusha, Davinder Singh, Bhai Inderjeet Singh Khalsa and known singer Daler Mehndi have lent their soulful voices to the songs of the film. Along with Maan Singh, Jeet Mangoli, Yaman Mangoli and Ankit Gupta have also composed music for some of the tracks.
Lead actor and Director of the film Gagandeep Singh said, "The later part of the story is shown in a Gurudwara where the protagonist is seen doing sewa. This is why we have three special Gurbani tracks in our album and they literally charge your soul up." Nodding to the same, Maan Singh said, "The Gurbani tracks are the USP of the album. Also they deliver the right social message in the best possible manner which the film is all about."
Special guest Navraj Hans praised about the music of the film and said, "It is good listening to songs with a social message in today's time. I am sure the music is going to add weight to the essence of the story and do wonders."