NewZNew (Chandigarh) : Sanrai Med India announced the arrival of three US Health and Wellness Giants O2 Concepts, Better Rest Solutions and Inogen. During a CME organized at Hotel JW Marriot, Sector 35, Chandigarh, these companies explained how homecare will be the most preferred and effective treatment option for patients suffering from chronic diseases.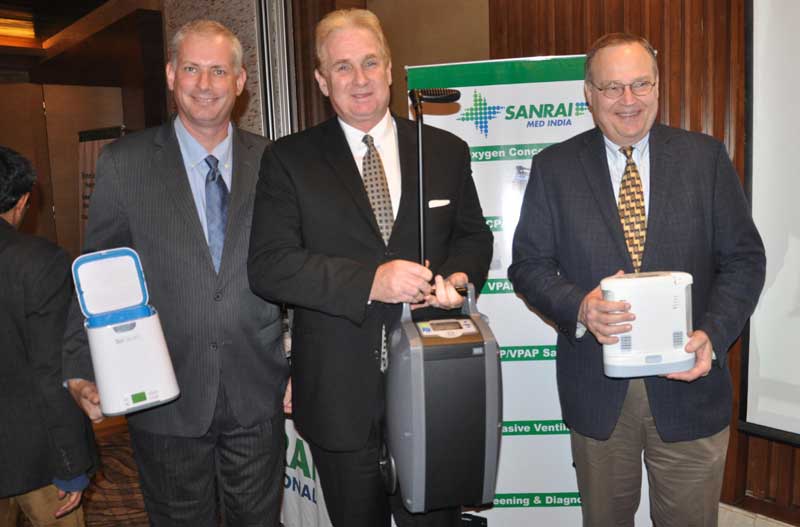 This launch of a series of revolutionary Portable Oxygen Concentrators and medical equipment disinfectants was attended by over 50 leading doctors and healthcare professionals of the tricity. The medical fraternity was educated about various aspects of these breakthrough innovations which make managing serious pulmonary diseases more effective than before.
These portable oxygen concentrators help patients travel by air, road, rail or sea while taking oxygen therapy. These devices are manufactured using state-of-the-art technology in fulfillment with the latest quality norms. These devices produce one to five liters per minute of oxygen which is meant for pulmonary patients during the emergencies.
Commenting on this launch, Brig Pall S Sandhu, Chairman Sanrai Group said, "We constantly aim to resolve healthcare challenges of the country with the help of homecare. Through this alliance, we will change the way patients fighting serious diseases get treated at home. These innovations will make home treatment more successful and economical as well."