NewZNew (Chandigarh) : What do you do with crap, both in your life and otherwise as well. You want to dispose it off, throw it, get it out as soon as possible. Here, is a man who can unburden you of this worry, because he promise to take your crap away, right from your house or office or wherever you are. This doesn't imply to the crap in life but!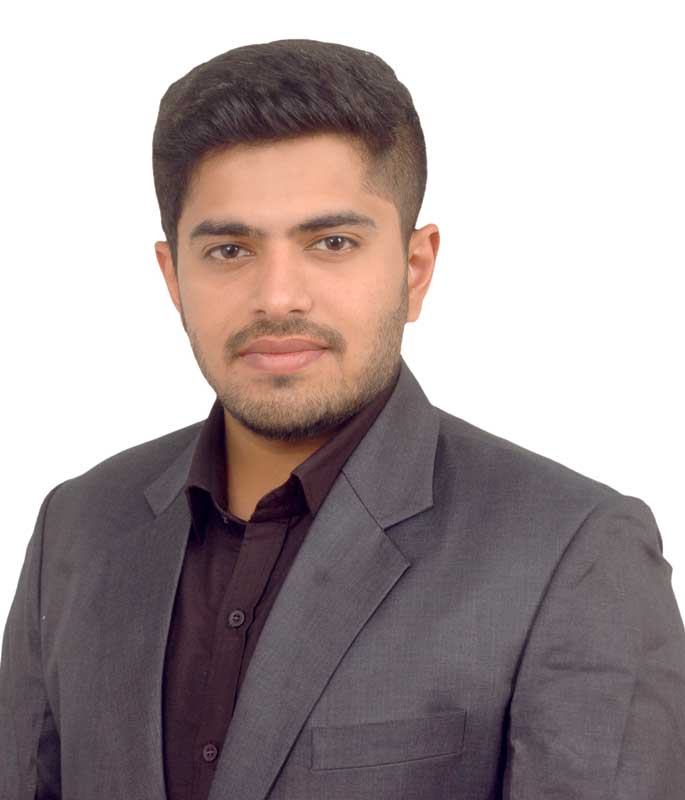 Meet 24-year-old Aakash Hingu, a B Tech degree holder in CSE, from IIT Mandi. This bright young fellow, who worked in Edifecs Technologies in Mohali as core software engineer, has come up with a unique concept of handling trash, waste and junk at homes. This young man said a goodbye to his high paying job to start this one-of-its kind service in the TriCity.
Aakash who sees himself as a tech ninja and entrepreneur, a coder, designer, music freak and artist by birth understands how to change perspective of people towards recycling. He believes in Marshalling limited resources to the most productive uses with the aim of creating maximum value. Aakash ensures business growth by directing and managing daily operations and creating precise budget.
"I feel it is not wise to waste the waste. It is an asset as it can be reused or recycled," says this bright man who has learned his way through from being a guy who randomly throws toffee wrapper on the road to a guy who has firm belief in Clean Technology.
The answer to all the problems here is a project called ExJunk under which this young entrepreneur promises to handle all the junk problems.
 "In a layman's language, ex junk is a doorstep service that intends to help out busy people to sell their house hold junk like old newspapers, plastic, glass, metal, tyres, refrigerator, TV, AC geyser etc," adds this junkie who was discouraged by one and all in the start of this venture. "I would often hear my friends and people say why I needed to clear IIT when I had to become a Kabadiwala," he laughs talking about this so-called Kabadiwala has now gone hi-tech and giving easy solution to people who either wait for the Raddiwala to drop by at their place.
Aakash is now getting a great response from the various households in the city as he seems to have solved a huge impending problem of disposing of trash. Besides, Aakash has tied up with Indian School of Business (ISB) whose all students and staff who will give scarp to ExJunk.
How this Ex Junk works
Through the online ExJunk you can sell your household junk like newspaper, iron, plastic, books, copies etc and get paid for it.
The Ex junk is a platform which is environment friendly service, whatever is sold here is later recycled.
One can also download ExJunk android app which is set to be launched within a week, or send message through your whatsapp.
The user/customer just has to submit an online request or send a message.
We will send an employee to collect that waste material and user get paid for it.
We have Electronic Weight Machine so that the waste material or house hold junk material can be weighted very fairly and as per the rate list user/customer get paid. When we get the request, we will contact that User with in 24 hr and send Ex junk (Pick-Up Boy) on the preferred time given by user.
After request gets completed we again make a feedback call.
So, now you know what to do with the junk at your place!