With the blessings of Satguru Mata Savinder Hardev Ji Maharaj, a Zonal level English Medium Samagam was organised at Sant Nirankari Satsang Bhawan, Sector 30-A, Chandigarh, where Shri Sandeep Gulati Ji, Youth Pracharak Sant Nirankari Mandal, Delhi said that it is the order of nature that every small and big thing is liable to change, and is under the control of the Almighty. Even when it all falls under His control, the Almighty is the only stable eternal entity, that doesn't change.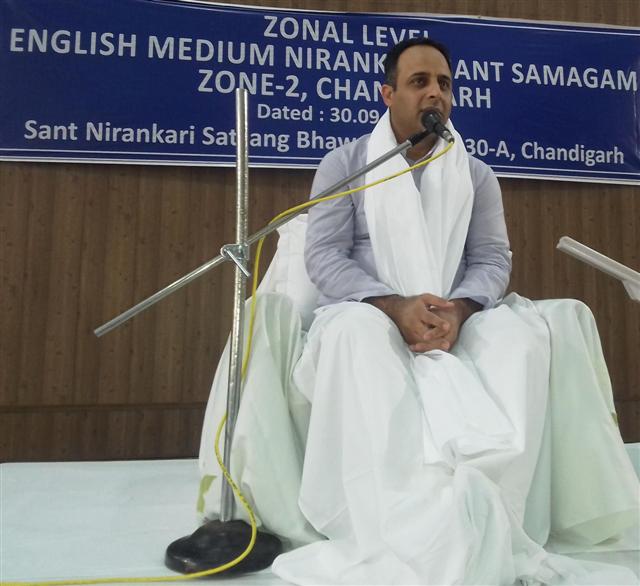 Addressing thousands of devotees here, Shri Gulati Ji further said that, the one who realizes God-knowledge and leads his life as the Almighty desires, attains an unwavering faith and remains stable, no matter the conditions he is facing. After attaining God-knowledge, saints are not disassociated from others, rather they are connected with the entire mankind, he added. He further said that as in the flowers, fragrance is found in the company of saints, who spread fragrance of love in all humans, giving coolness and solace to them.
Shri Gulati Ji further said that no matter the language, if it contains the feeling of love, both the speaker and the listener attain happiness, and that is what we should aim at doing, as Baba Hardev Singh Ji said, "Out of all languages, the language of love is much better". Speaking of the said English Medium Samagam, here today, Shri Gulati Ji said that English is the only language that can be comprehended by anyone living anywhere in the world. It is the desire of Satguru Mata Ji that the language should be used in spreading God-knowledge in every corner of the world, and to bind humans together with love.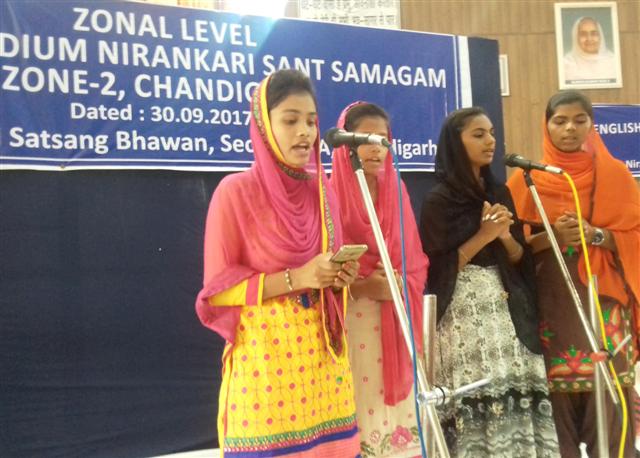 Devotees from 28 branches of Chandigarh zone participated in the Samagam and also contributed their thoughts in the form of songs, speeches, poetry, skits and question and answer session. Zonal Incharge, Shri K.K Kashyap Ji, expressed his gratitude to Shri Gulati Ji, on the behalf of all devotees.