10 Years of Samsung Galaxy : Samsung is the world's largest smartphone company, and India's most trusted brand. Right from the beginning, Samsung's meaningful innovations have been centred on empowering its consumers to "do what you can't".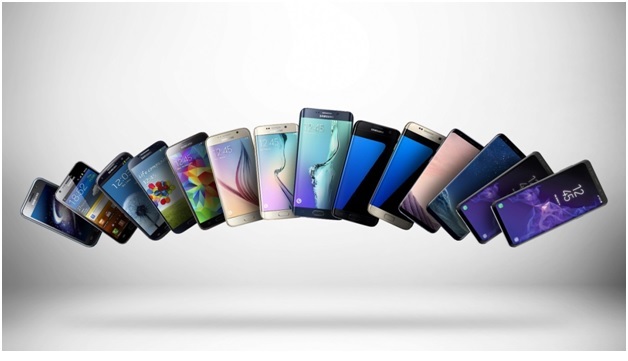 Time and again, Samsung has pushed the limits of mobile technology and set the standard for what the smartphone can–and should–be. Samsung is a global innovations leader and has been a pioneer in smartphone innovations over the years. Here is a list of some global firsts from Samsung:
Way back in 1999 Samsung brought entertainment to the palm of our hands with the first TV phone
Staying ahead of the curve, Samsung introduced high-quality photography and the mobile phone together with a built-in 10-megapixel camera on the Samsung B600, at a time when phone cameras were not even a norm in the industry 
Developed the watch phone in 1999 to enhance productivity on-the-go, years before "smartwatch" became a household term
In 2002, Samsung launched the True Color Phone, introducing the world to the active matrix LCD display
In March 2010, Samsung launched the first Galaxy S series device. Packed with best-in-class technology – including a powerful GPU and a 4-inch Super AMOLED display
Samsung introduced the Edge Display curved smartphone screen that didn't just offer consumers a gorgeous design but a brand new way to interact with their device with edge functionality.
In 2011, Samsung created a large screen smartphone category with Galaxy Note and debuted the revolutionary S Pen
Samsung pioneered meaningful innovation that brought convenience and security to consumers everywhere: Samsung Knox, Samsung Pay, and countless other services and capabilities opened up a Galaxy of possibilities
When the industry was rife with all similar looking phones, Samsung broke the monotony and raised the bar of smartphone design by introducing stunning Infinity Display with Galaxy S8
With the super powerful Galaxy Note9, consumers could power a PC-like experience right from their smartphones, on any TV or monitor with just a single HDMI cable, thanks to in-built Samsung Dex. A feature never before seen on any smartphone, perfect for consumers who want to carry their work wherever they go.
The highest variant of the Galaxy Note9 also had 1TB ready memory, as much as laptop so consumers could store more and delete less
Samsung isn't just changing how smartphones will look. It's also changing how they'll connect by working hard to usher in the next generation of connectivity with 5G.
Samsung introduced Galaxy to the world. This landmark innovation opened up a world of possibilities for consumers everywhere and signalled the start of industry-firsts and trailblazing technologies that continue to empower consumers to do what they thought could not be done.