Over 130 patients were examined during the two free multi-speciality health check-up camps by Alchemist Hospital at Shree Prachin Shiv Mandir, Sector 9 and SBI, Sector 20 in Panchkula today. The camps were organized in association of Lions Club Panchkula.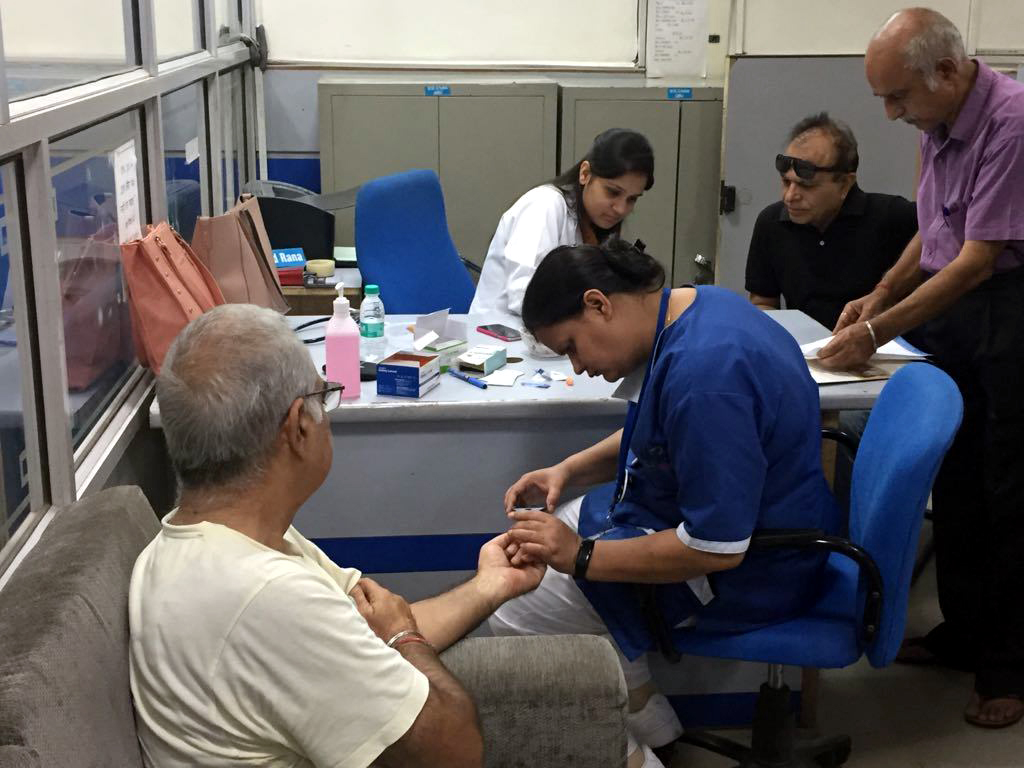 In camp, Alchemist Hospital provided free consultation to people for their health problems associated with general medicine, eye and diets. The patients benefited with free ECG, BP, RBS. Some patients unaware of their sugar level were found diabetic during health checkup.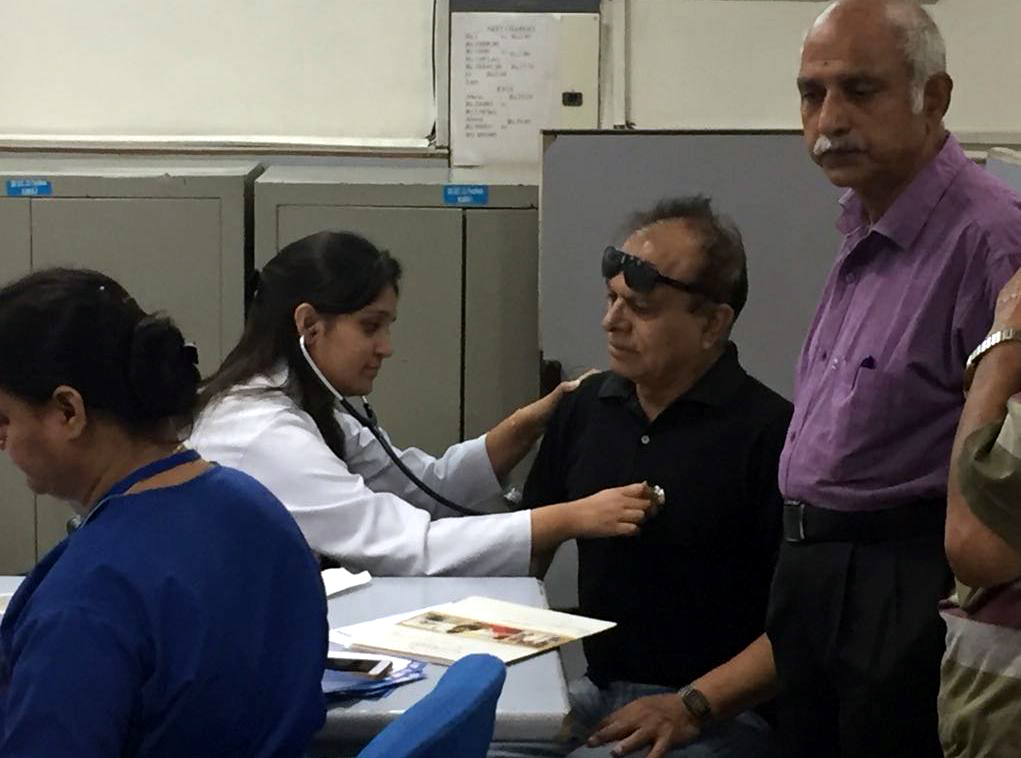 A team of doctors of alchemist Hospital examined the visitors in the camp. Dr Ritesh Gupta Ophthalmologist Alchemist Hospital said that the persons above the age of 40 years get their eye pressure check to detect Glaucoma, especially if you are suffering from diabetes or thyroid disease.
While giving the diet tips to reduce weight,  Pooja Gupta, senior dieticiansaid that one should avoid fatty food, avoid fasting & feasting, prefer frequent small meal, include low CHO, moderate protein, high fiber, low fat diet, include more of liquids in diet, and prefers roasted & boiled form more instead of fried food.
During occasion, general physicians also aware the people about the diseases  spread in rainy season including dengue.