15 Historic Hotels in the United States to Visit at Least Once!: If you are visiting the United States from abroad, or perhaps you are taking a road trip in your own country, you're going to need to find somewhere to stay for every night you're there.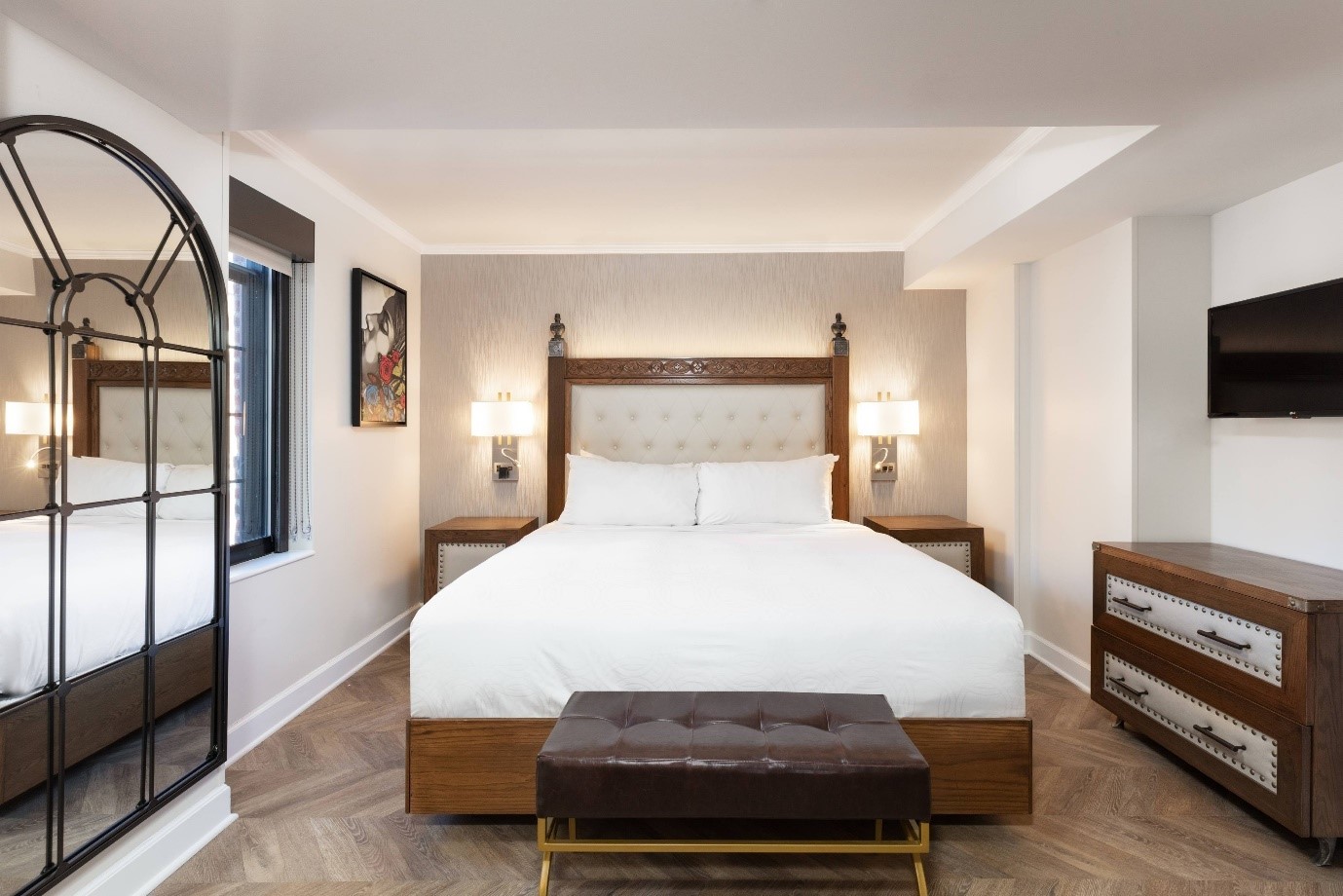 Source:  westgateresorts.com
Don't leave things to chance – it's far better to book the right accommodation before you start your trip so you know you'll be comfortable and have a chance to relax after so much sightseeing. With that in mind, here are some gorgeous historic hotels all across the United States for you to choose from.
Westgate New York Grand Central
Located in Tudor City, this is a truly iconic hotel.
Westgate's historic hotel in NYC has to be on the list when it comes to historic hotels and great places to stay. There is history everywhere you look in New York, so picking a hotel that adds to that history and is in the middle of some of the most iconic areas and attractions you can find is fabulous – and that's why you get with this Westgate hotel. When you also have an onsite restaurant and gym, and you can walk to many different historical places, you can't ask for more.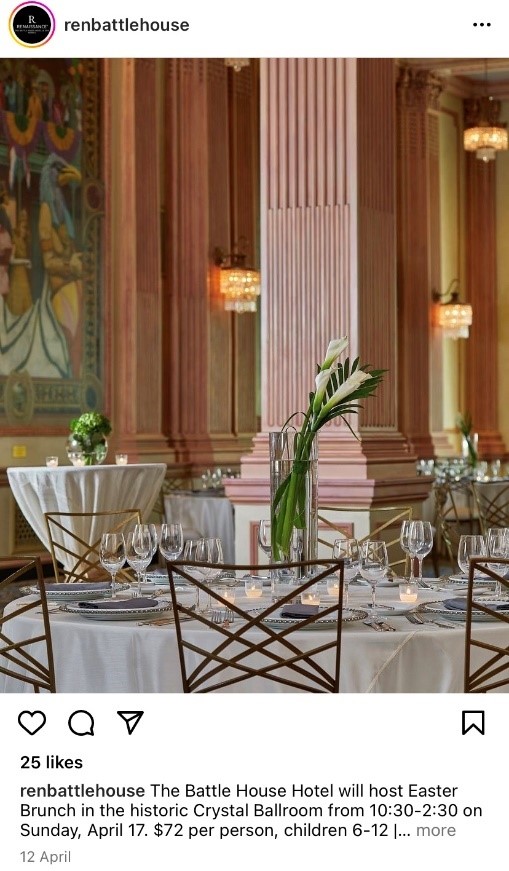 Source: Instagram, posted on April 12, 2022, RenBattleHouse's official profile.
The Battle House – Mobile, Alabama
A true institution in Alabama.
Located in Mobile, Alabama, the Battle House was built way back in 1860, and it still has almost all of its original features, including the most famous of all; the Tiffany skylight. You won't be able to miss this stunning piece of design when you are in the Trellis Dining Room, as it's right above your head.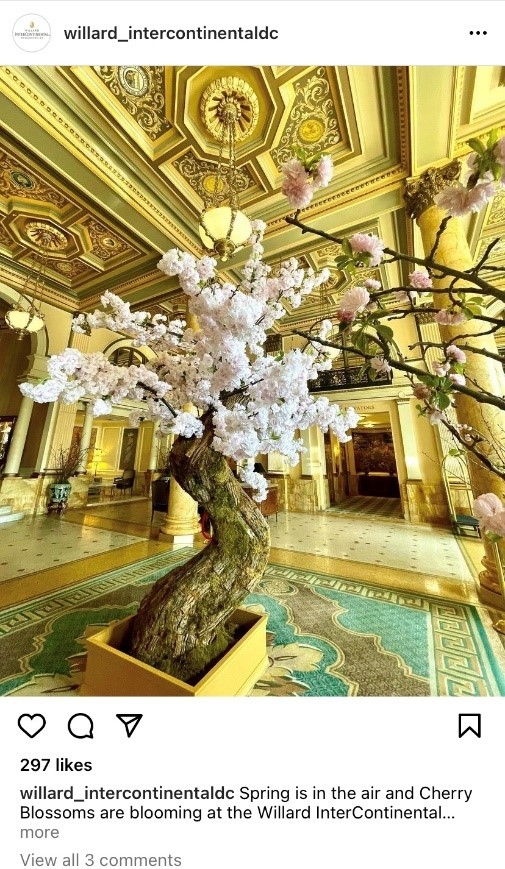 Source: Instagram, posted on March 22, 2022, Willard_IntercontinentalDC's official profile.
Willard InterContinental – Washington, DC
President Ulysses S. Grant coined the term 'lobbyist' here.
The Willard InterContinental was built in 1818 and has had a big part to play in the country's history. Being in the national capital of Washington DC and only two blocks away from the White House, many political debates and decisions have been made here. Perhaps the most famous note for this hotel is that the lobby is where Martin Luther King, Jr, finished his I Have A Dream Speech.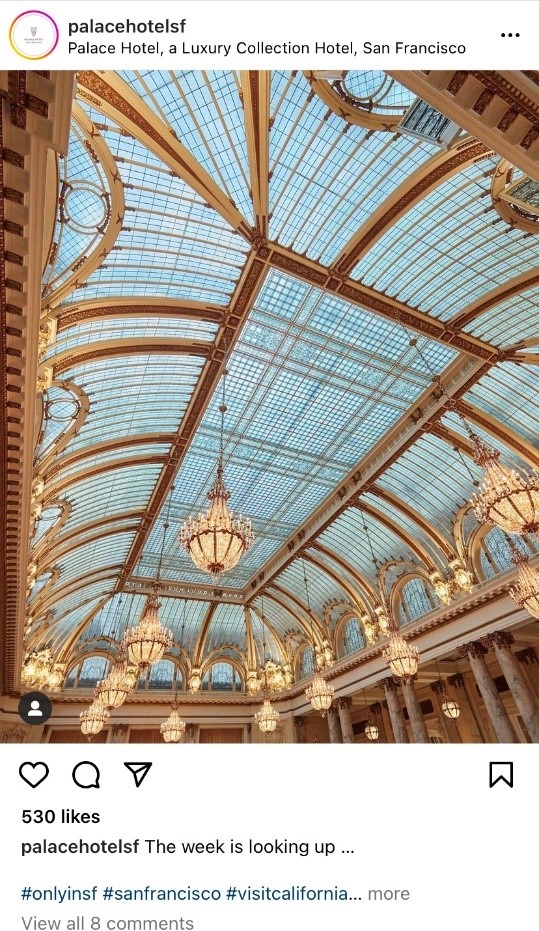 Source: Instagram, posted on March 8, 2022, PalaceHotelSF's official profile.
The Palace Hotel – San Francisco
Although partly destroyed by the earthquake in 1906, The Palace Hotel was rebuilt and reopened in 1909.
The design of the Palace Hotel is distinctly European, and that's intentional – the idea was to mimic the grandeur of the gorgeous hotels on the continent. The Palace Hotel did more than mimic; it outclassed. When it opened in 1875, it was the biggest hotel in the world. The most remarkable thing about the hotel is The Garden Court, which is a restaurant decked out with stained glass and crystal. Its style is beaux-arts.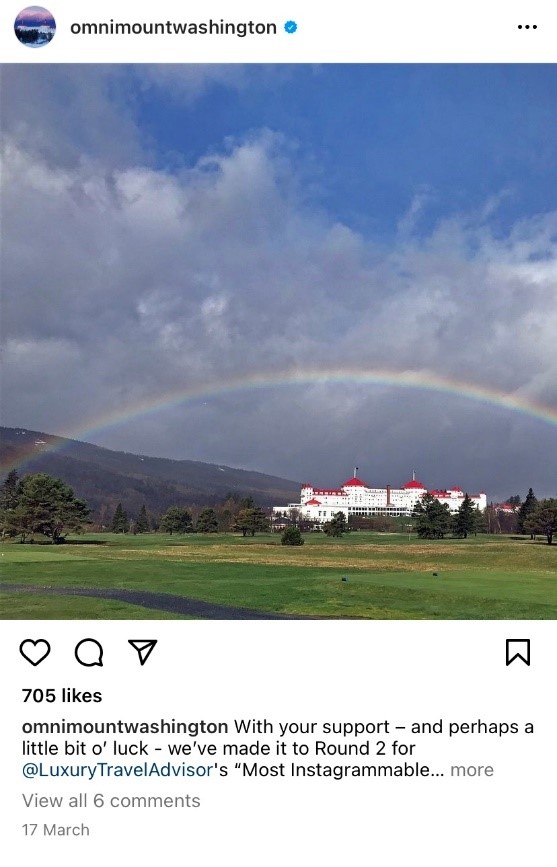 Source: Instagram, posted on March 17, 2022, OMNI Mount Washington's official profile.
OMNI Mount Washington Resort – Bretton Woods, New Hampshire
This is a hotel that innovated construction.
Set in 434 acres of gorgeous grounds, Mount Washington Resort was something special when it opened in 1902. This wasn't just because it was a stunning and luxurious place to stay but also because it was built using a steel frame and was one of the first buildings to do so. Although originally only open during the summer, since 1999, there has been a winter season, and now people can stay all year round.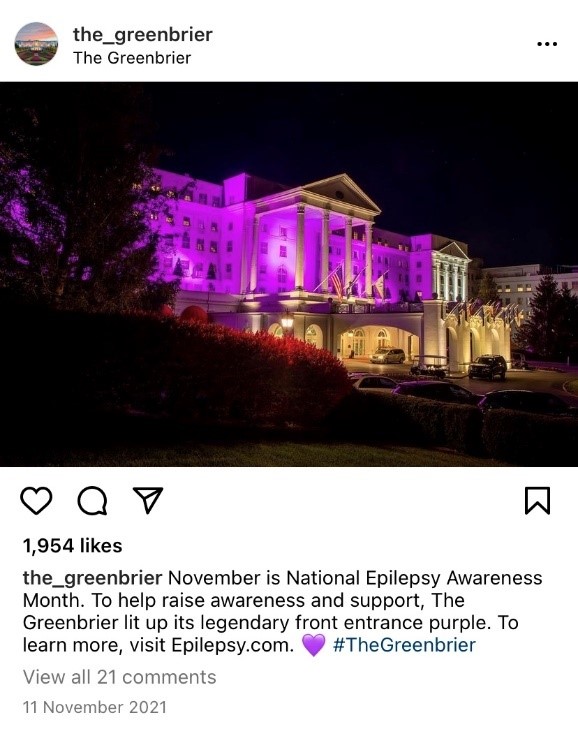 Source: Instagram, posted on November 11, 2021, The_Greenbrier's official profile.
The Greenbrier – White Sulphur Springs, West Virginia
The Greenbrier is home to the only privately owned casino in the US.
Perhaps the oldest hotel on this list, The Greenbrier, originally opened in 1778 during the Revolutionary War. The hotel has 11,000 acres to call its own, and a lot of that land is taken up by the Allegheny Mountains, meaning that views will always be fantastic here. During World War II, the hotel became a temporary military hospital.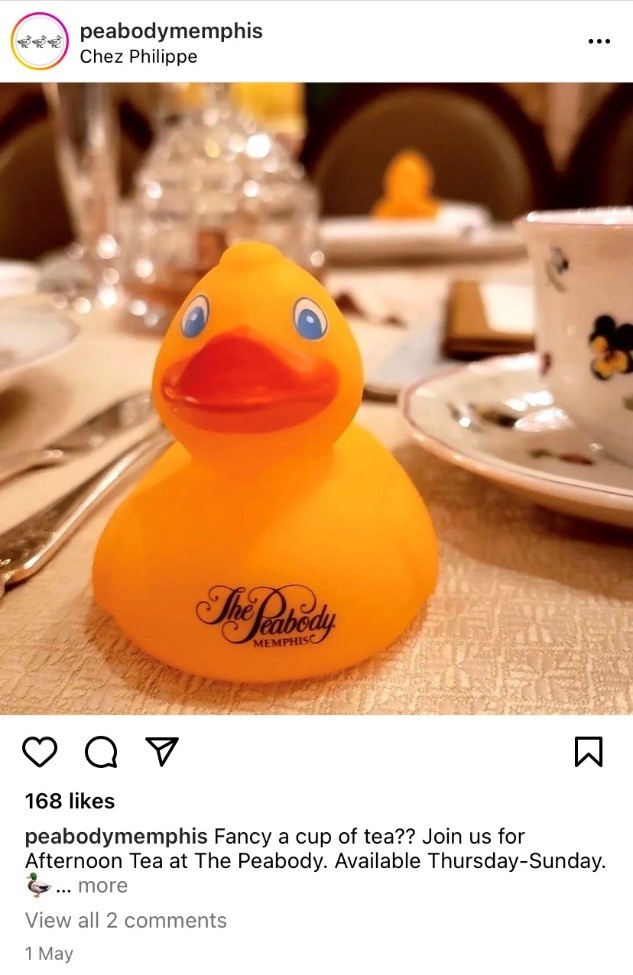 Source: Instagram, posted on May 1, 2022, Peabody Memphis' official profile.
The Peabody – Memphis, Tennessee
Duck is not on the menu at the Peabody.
The Peabody was built in 1869 and has seen a lot of life since then. For one thing, this is where Elvis Presley went to prom, and it's where he signed his first recording contract – on Peabody stationery to make the place even more iconic. More than this, though, are the famous Peabody ducks. You can see them walk through the hotel every day at 11 am. They go to the fountain in the lobby, stay there until 5 pm, and then waddle back home again.
Source: Instagram, posted on May 8, 2022, TheBroadmoor's official profile.
The Broadmoor – Colorado Springs, Colorado
Don't miss the fabulous restaurant, The Penrose Room.
The iconic Broadmoor opened in 1918, and guests were keen to flood through the doors. The first famous person to stay there was John D. Rockefeller, by all accounts, and he was there on June 1, 1918. Through all that time, the 5,000-acre resort has kept its gorgeous fresh charm, and today you can enjoy an onsite restaurant – The Penrose Room – a full-service spa and three spectacular golf courses.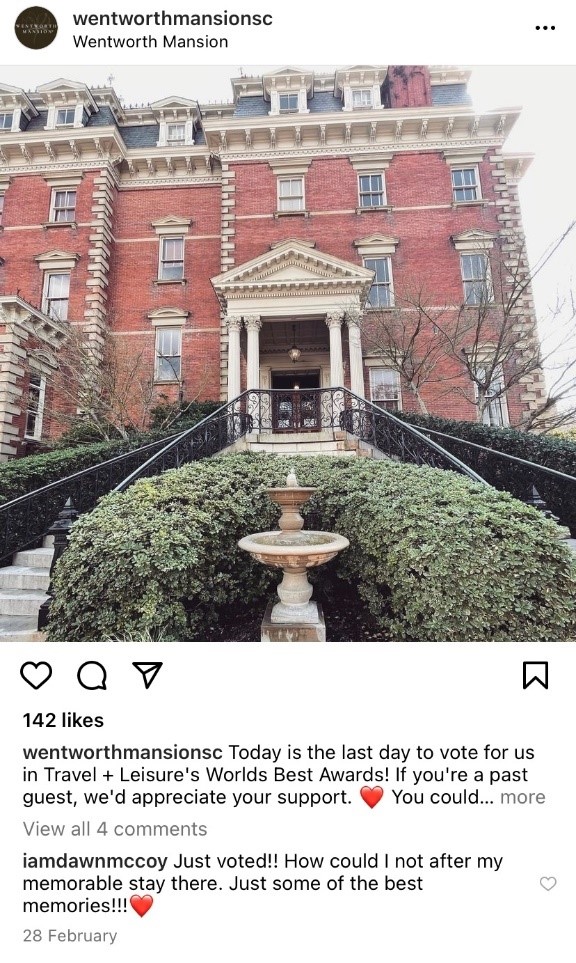 Source: Instagram, posted on February 28, 2022, Wentworth Mansion SC's official profile.
Wentworth Mansion – Charleston, South Carolina
Wentworth Mansion is a luxurious place to stay.
Wentworth Mansion was exactly that – a mansion. It was built in 1886 and was the private home of a cotton merchant. When it was turned into a hotel, much of the Southern charm and beautiful décor remained, and the mansion became the 21-room luxury hotel it is today, completed with marble fireplaces, whirlpool baths, and crystal chandeliers.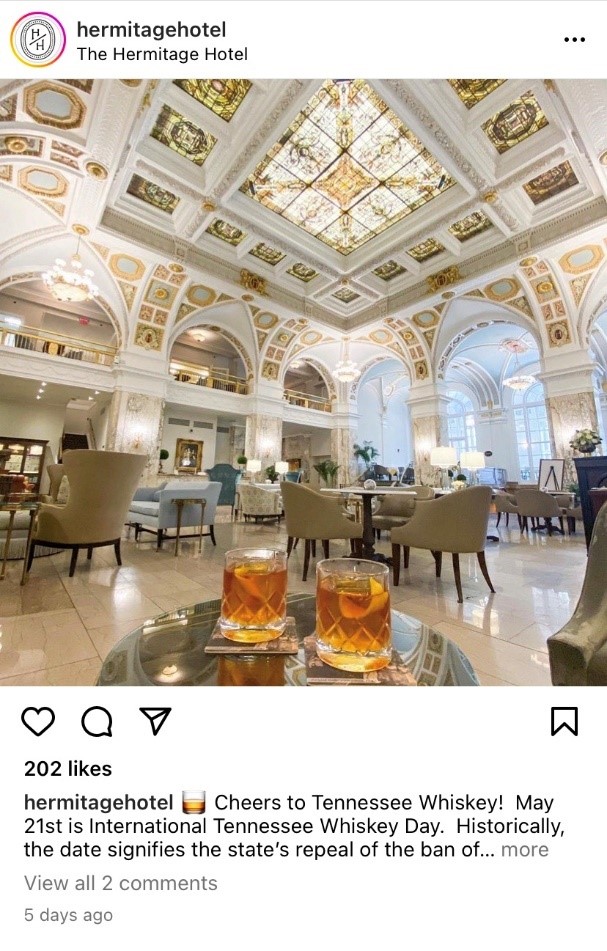 Source: Instagram, posted on May 19, 2022, Hermitage Hotel's official profile.
Hermitage Hotel – Nashville, Tennessee
The Hermitage Hotel cost one million dollars to build in 1908.
Although when it comes to hotels, one million dollars isn't very much in terms of spend to build it, back in 1908, when the Hermitage Hotel was built, it was a staggering sum, and it was the first hotel in Nashville to cost that much to build and fit-out. The money went to good use, creating a beaux-arts style hotel with grand staircases, the most stunning stained glass skylight, marble columns, and much more.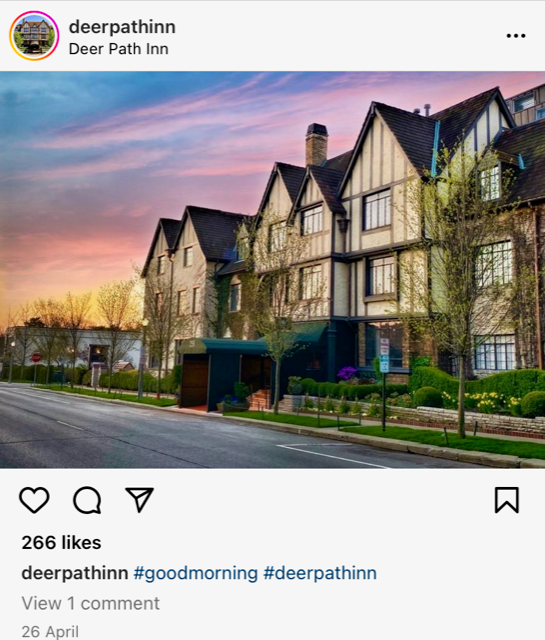 Source: Instagram, posted on April 26, 2022, Deer Path Inn's official profile.
Deer Path Inn – Lake Forest, Illinois
This hotel is based on an English country house.
Deer Path Inn isn't just historic – it was built some time in the 1860s – it's also a slice of England brought to America. Unlike almost any other hotel you'll find, this building was based on a house in Kent, in the southeast of England. That's because it was originally home to Englishman Colonel William Sage Johnston. It became a hotel in 1929 and incorporated a traditional English pub, a garden for afternoon tea, and other design ideas.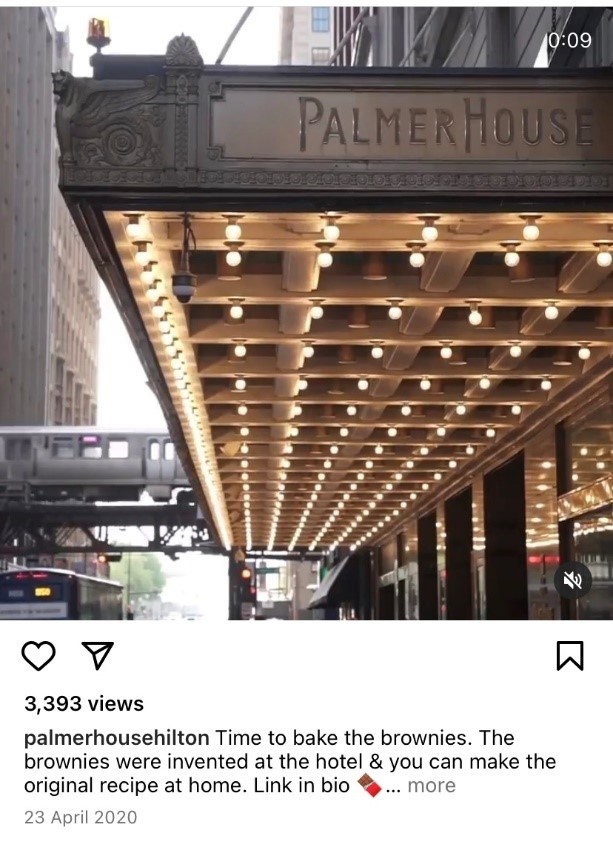 Source: Instagram, posted on April 23, 2020, PalmerHouseHilton's official profile.
Palmer House – Chicago, Illinois
Palmer House has always innovated.
Palmer House opened in 1871, and then as now, it was at the forefront of technology and innovation. For example, before Palmer House, no other Chicago hotel had elevators. They didn't have electric light. They didn't have phones in their guest bedrooms. All these things we take for granted today were new and exciting in 1871, and Palmer House offered them as standard. Today things are just as comfortable and cutting edge, but the beauty of the original design still stands out.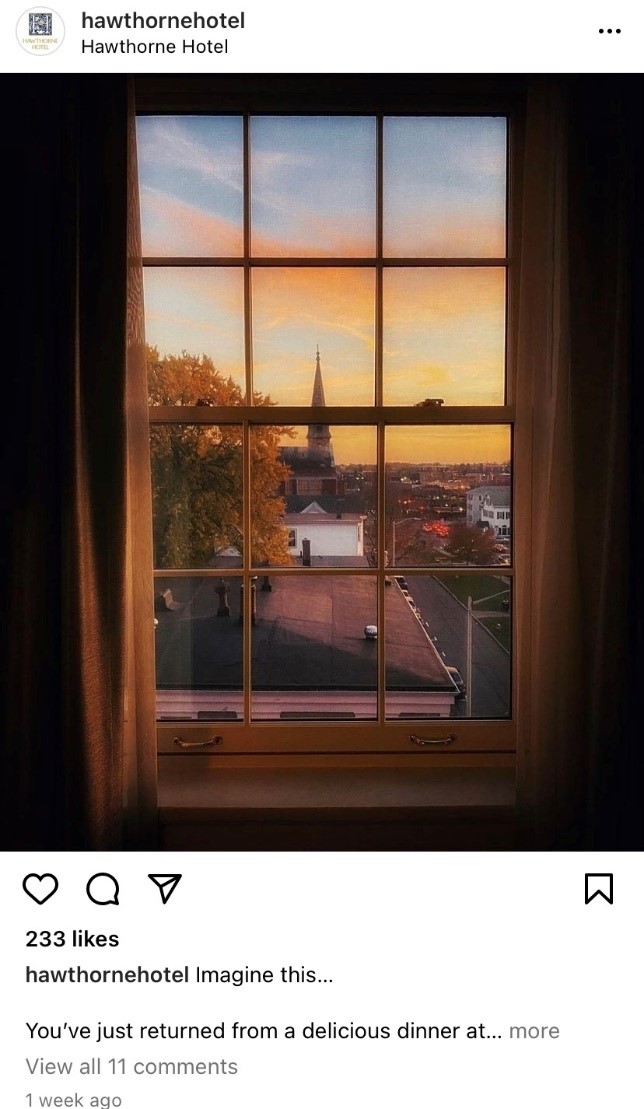 Source: Instagram, posted on May 19, 2022, Hawthorne Hotel's official profile.
Hawthorne Hotel – Salem, Massachusetts
Will you attend one of Hawthorne's iconic parties?
Salem is a fascinating place to visit, and there is a lot of history there, so it makes sense to stay in a hotel that is equally as historic. The Hawthorne Hotel is just the kind of thing you might be looking for. It opened in 1925, and ever since then, it has thrown big, exciting Halloween parties, as well as ballroom dances and parties throughout the year. With a fantastic restaurant and views to make you happy, this is a good choice when in Salem.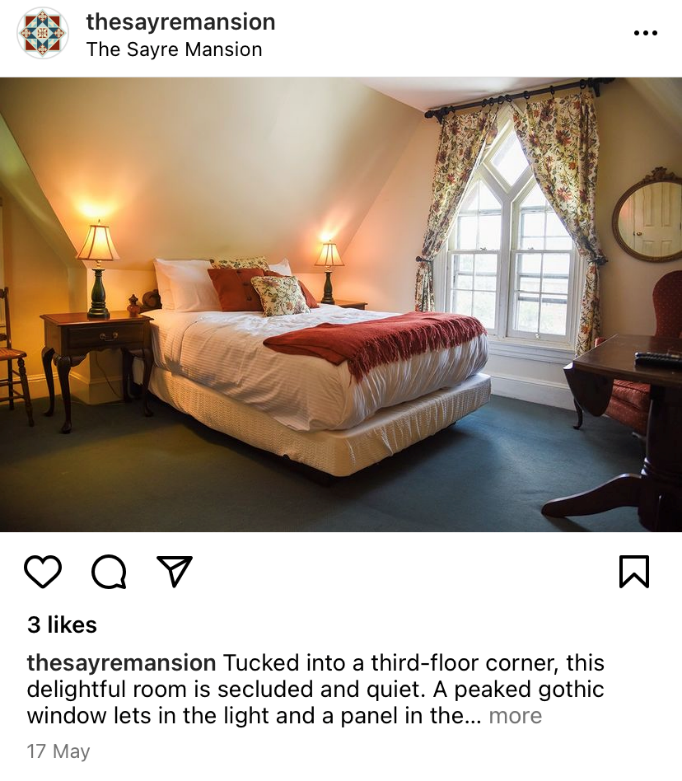 Source: Instagram, posted on May 17, 2022, The Sayre Mansion's official profile.
The Sayre Mansion – Bethlehem, Pennsylvania
Victorian splendor surrounds guests at The Sayre Mansion.
Built-in 1858 in the middle of the Victorian era, the Sayre Mansion hotel has all the touches you might hope for. Marble fireplaces, sweeping verandas, carved woodwork, and plenty of other periods features make guests feel as though they have been transported back in time. You can even stay in the house's original library, which is now a two-room suite.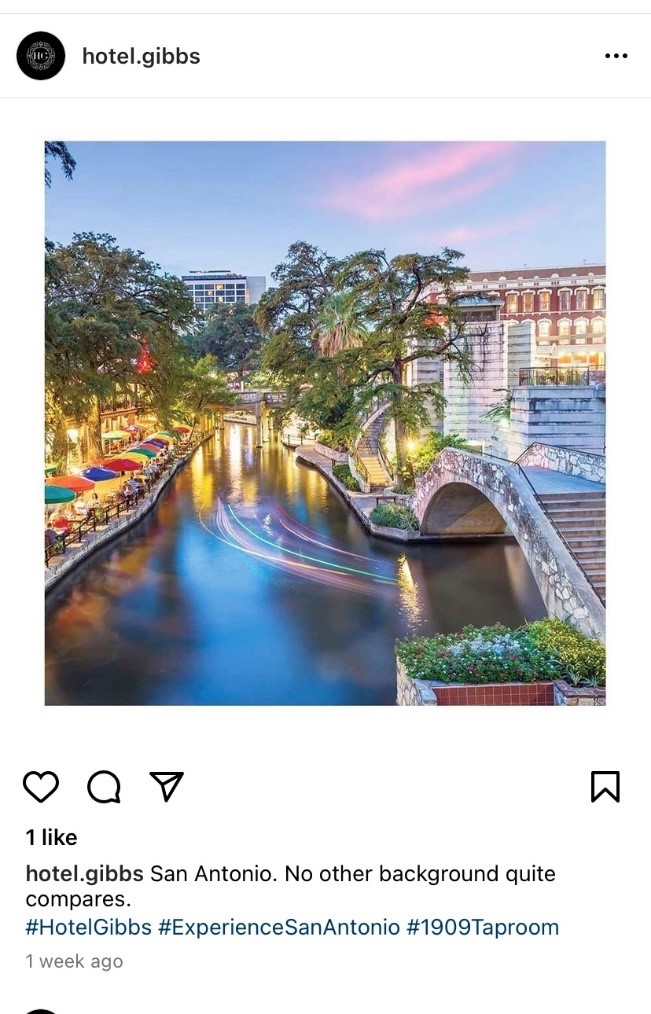 Source: Instagram, posted on May 19, 2022, Hotel.Gibbs' official profile
Hotel Gibbs – San Antonio, Texas
Hotel Gibbs was the first high-rise building in San Antonio.
Hotel Gibbs was built in 1909 and was the first 'skyscraper' in San Antonio. Today it is a boutique hotel that exudes elegance and sophistication while also keeping as many of the original touches of the old hotel as possible. For a true taste of history, try the 1909 Taproom for drinks and snacks.