newznew (S A S Nagar) : As many as 150 people attended a Max Super Specialty Hospital, Mohali free multispecialty health camp at Brahma Kumaris , phase 7 here today .
A team of doctor including Dr. Vinod Singh Sachdev from Internal Medicine, Dr. Pushkin Sharma from Orthopaedics, Dr. Firman Kaur from Dentistry and Saruchi the Optimetrist addressed the healthcare needs of people in the camp.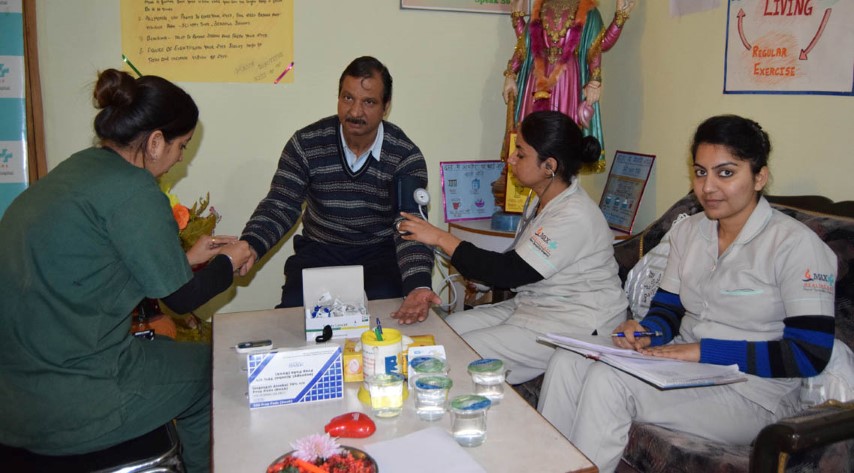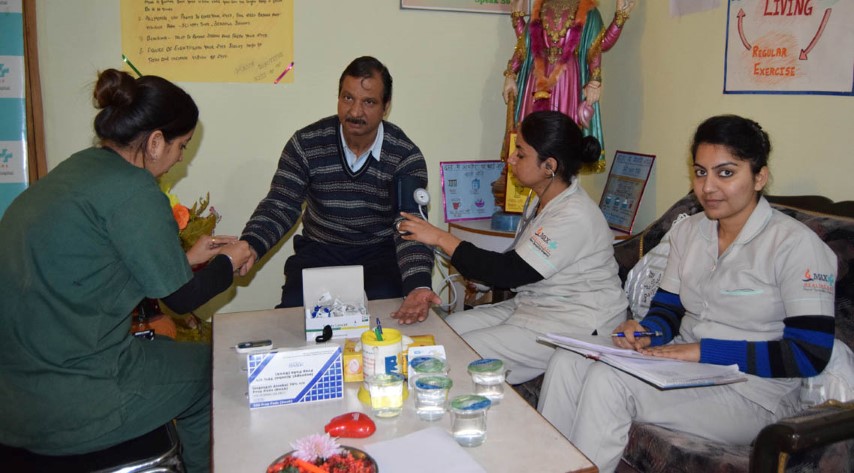 In camp the free tests of blood sugar, blood pressure, bone mineral density and ECG , on recommendation were also offered.
Sandeep Dogra, sr vice president and zonal head of Max Hospitals Punjab said that it has been our constant endeavor to make healthcare services accessible to all. We provide standardized, seamless and international-class healthcare services to our patients. Organizing such free medical camps is one of the steps to address the health concerns of all patients in line with the Max Group philosophy of 'Seva-bhav".
Dr. G P Malik, medical advisor and director, Internal Medicine at Max Super Specialty Hospital, Mohali said that we at have always strived to provide our patients with the best and the latest available technology there is to offer. With this objective, our team of expert doctors came together to counsel people for their Internal medicine, orthopaedic and bone related problems."