A big bus accident took place in Shimla in Himachal Pradesh on Thursday morning. Just a bus filled with passengers went into a deep ditch, which is coming to the news of the death of many people.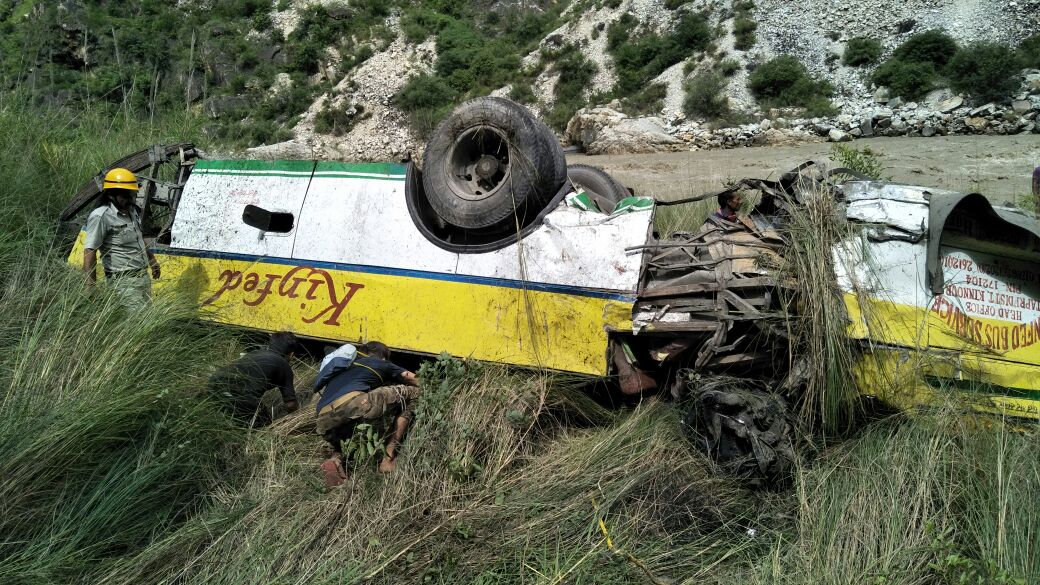 There is a news of more than 30 deaths due to a bus lying in a deep ditch here. The number of dead is expected to increase. In the bus, about 50 passengers were boarded. It is being said that the number is rising now. May be.
According to the information, this incident happened in Rampur near the state capital Shimla. Where the bus went to the deep ditch. The cause of the accident has not yet been ascertained. Please tell the incident during which the incident took place only from Kinnaur to Solan was.
After the accident, police reached the spot. Relief and rescue operations are being carried out with the help of locals. According to the information, the accident happened at around ten in the morning. This private bus fell into the river near Khanari Hospital in Rampur. Because just enough to fall down, so having a lot of problems in the rescue. The injured were being taken to Khanari Hospital.
It has already recently filled with pilgrims Amarnath're going to see a bus Ramban district on Jammu-Srinagar National Highway was went into a deep pit. In this accident, 16 pilgrims died, while more than 19 pilgrims were seriously injured. After the incident, senior Superintendent of Police, Ramban Mohanlal, said that after snapping the bus filled with passengers, they slipped near the belt and drowned in deep gutters.