4 Benefits of Renting a Car for Business Use: As a business owner, one of the biggest decisions and investments you can make is related to getting a car. Whether it's only one car or a fleet, company-owned vehicles add prestige to your business.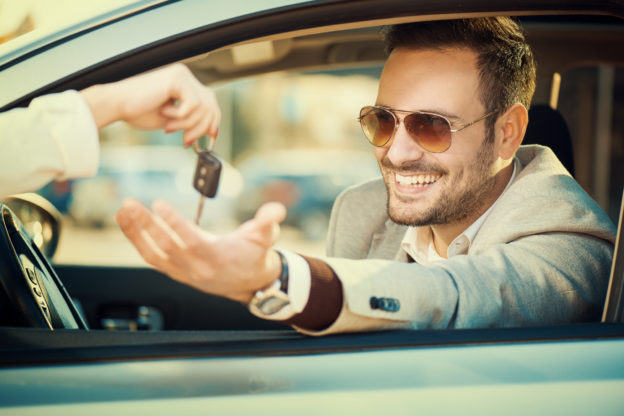 When you or your team arrive at meetings and other events in your own set of custom wheels (and not via a taxi or public bus), you give off a more professional and prestigious vibe.
Moreover, with one or two vehicles at your disposal, everyone will have access to a new world of convenience. You and your team can complete more out-of-office activities without the need to wait long for a taxi or bus and take lengthy trips.
Since you can plan your routes, you can take shorter ones and avoid roads that always have heavy traffic. As a result, getting from one point to another would be quicker and more cost effective, especially when compared to taking cabs frequently.
However, even if owning a car or more for work or business use offers several benefits, the cost of purchasing even one can be quite daunting. Most vehicles, especially the latest models, require a huge investment. Your company's bottom line will also be affected even if you purchase them through an auto loan.
Buying a vehicle, though, is not your only option if you need to have one or more cars at your disposal. You can opt to hire instead.
There are companies that offer affordable car rental in Dubai, which you would do well to look into if you and your team need your own set of wheels. With this option, you'll enjoy these benefits:
1.    Flexible use and convenient payment structure
The biggest advantage of renting a car for company use is that you don't have to shell out a large amount to have one.
Once you pay for your daily, weekly, or monthly rental fee, which is always significantly lower than the down payment for a brand new vehicle, and sign the agreement, you will be given the key. You can then use the car for your work or business needs for the duration of the rental period.
Moreover, once you have returned the rental and want to hire a bigger vehicle or a different model, you can do so. This means that you won't have to be stuck with the same car for years, even if you have finished paying for it.
Keep in mind that your and your employees' needs may change over time. If the vehicle you bought suddenly does not meet them, you will end up storing it permanently or selling it at a low price due to depreciation and other factors, thereby causing you to lose more money.
With car rentals, you can hire a vehicle whenever you need one. You won't have to keep and pay for it long after you have stopped using it.
2.    Fewer maintenance requirements
If you rent a vehicle on a daily, weekly, or monthly basis, you won't have to worry about maintaining it. You won't have to take it to the mechanic for its required maintenance needs.
All you have to do before returning the car is to give it a bit of cleaning. Additionally, as long as the vehicle does not get damaged or require any significant repairs, you will get your full deposit back.
Moreover, with car rental, you won't have to worry about scheduling vehicle safety and roadworthiness tests and checking repair estimates. All these translate to fewer hassles and more savings for you.
3.    Assistance with hiring the right vehicle
When renting a car, you will get all the help you need to select the right one.
Dealers will aid you in hiring a unit that meets your needs. They will consider your preferred size, engine, the number of passengers that will ride in the car, and your primary use for it.
The sales team can also make recommendations regarding vehicles with the best fuel economy. And if you will hire one for six or twelve months, they can discuss the car's servicing and maintenance needs so that you know what renting it entails.
Finally, if budget is a big factor for your decision, you will also get suggestions for the best one that fits your budget. You can even get great discounts, as long as you choose the right car rental agency.
4.    Branding advantages
Lastly, as already mentioned, a car can boost your brand and reputation. By renting a car, you will achieve this goal without breaking the bank.
With different brands and models to choose from, you will find a vehicle that will work with your brand and support the status you are aiming for. Additionally, you can change your car or hire a new one anytime based on your needs and preferences.
For instance, if you are currently renting a pickup, you can hire a luxury car for one night if you have an important formal event to go to.
Whether you are rebranding your business or need to boost its reputation, a rental can help you out.
If you need a vehicle for business use but you're not ready for the costs and responsibilities that come with owning one, you won't go wrong with opting for a car rental.
AUTHOR BIO:
Felin Francis
As Co-founder and Key Account Manager for UAEdriving.com, Felin is responsible for translating the vision of UAEdriving.com into an easy-to-use online car rental portal for our customers. She holds a Bachelor in Commerce degree from the Pune University, India (2013) as well as a Masters of Business Administration degree from the Pune University, India (2015).