5 Possible Reasons Behind Your Personal Loan Rejection: Applying for a personal loan without careful consideration can lead to its rejection. However, understanding the factors leading to loan rejection can help prospective personal loan borrowers take corrective steps and thereby, improve their chances of loan approval.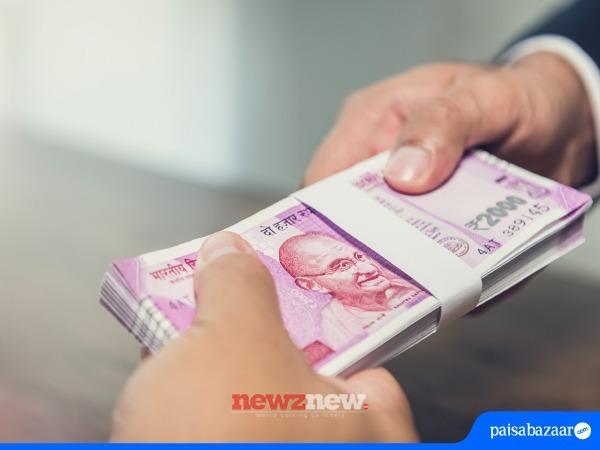 To help you with the same, here are five most common reasons why your personal loan application might have been rejected.
Low Credit Score
Banks and NBFCs use their applicant's credit score as a litmus test to determine their creditworthiness. They prefer offering personal loans to applicants having credit scores of at least 750 because applicants having such high scores tend to maintain credit discipline and thus, are less likely to default.
Many lenders also fix lower personal loan rate of interest for such applicants. Moreover, having a higher credit score also increases your eligibility for pre-approved instant personal loan offers from banks and NBFCs with whom you maintain deposits, credit card or loan account(s). Therefore, consumers should always maintain their credit scores as high as possible.
For this, they should monitor their credit scores from all credit bureaus in India at regular intervals. Doing so will help them notice any dip in their credit scores and accordingly take corrective measures to improve it. 
Practising responsible credit behaviour such as repaying your credit card bills and EMI payments in full by their due dates, avoiding making multiple loan/credit card applications within a short period, etc. can help you in steadily improving your credit score. Availing a secured credit card and using it responsibly can also help in building or improving your credit score.
Low EMI Affordability
Lenders prefer approving personal loan applications of applicants whose monthly loan repayment obligations, including the EMI of the proposed personal loan, remain within 50%-55% of their net monthly income.
This limit may vary across lenders. Therefore, prospective personal loan applicants when looking for a personal loan should also check if their lender has disclosed EMI/NMI ratio as part of their loan eligibility criteria. Also, before applying for the personal loan, applicants should use a Personal loan EMI calculator to determine their optimum EMIs on the basis of their loan repayment capacity and while ensuring their total monthly loan repayments obligations does not exceed 50% of their net monthly income.
Unstable Employment History
Banks and NBFCs prefer sanctioning personal loans to applicants having stable employment history because stable employment translates to stable income, which further enables borrowers to make timely EMI payments, thereby reducing credit risk for lenders.
Some lenders having stricter eligibility criteria also look into the duration an applicant spent in his current organisation. Therefore, consumers planning to apply for a personal loan in the near future should avoid making frequent job changes during their career as it may give a negative impression to lenders at the time of loan application.
Approaching Multiple Lenders within a Short Period
Every time you apply for a loan, your lender raises a request to review your credit report. This is known as hard enquiry. Each time such a request is made, credit bureaus lower your credit score by a few points. Thus, making multiple hard enquiries within a short period may quickly deplete your credit score, thus, lowering your chances of availing personal loan.
Hence, instead of applying directly with multiple lenders, one should visit online financial marketplaces to choose the optimum personal loan offer from multiple options from several banks and NBFCs. Credit report requests raised through online financial marketplaces are considered as soft enquiries and thus, they do not affect your credit score.
Ineligible Occupation Profile
Lenders also consider your occupation profile before approving your personal loan application. Among salaried and self-employed applicants, they usually offer personal loans to salaried individuals due to their higher income certainty. Further, among salaried applicants, they prefer approving personal loan applications of those working in public sector companies, MNCs and top reputed corporations.
Among self-employed applicants, professionals like Chartered Accountants, Doctors, Architects, etc. are more likely to get personal loans than others. Thus, applicants whose occupation does not match with the preferred occupation profile of their lender may face loan rejection.